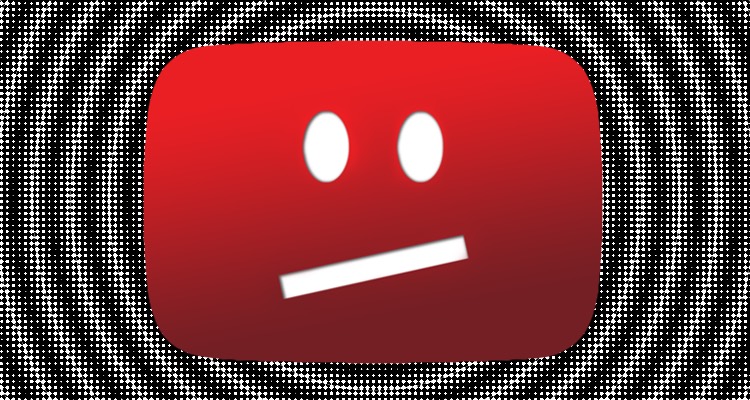 Not only that — a distressing 65% of those YouTube videos aren't even claimed by ContentID.
A just-released study sharply contradicts multiple claims by YouTube executives regarding music content.  And it could prompt major changes in the relationship between the music industry and the video platform.
The bombshell research comes from Pex, a company that specifically searches, indexes, and analyzes video content online.  The company is already working with a number of music industry players — so this data won't be a surprise to everyone.
For the rest, a seatbelt is advised.
Finding #1: 84% of all videos on YouTube contain at least 10 seconds of music.
YouTube itself claims that just 2.5% of its videos are music related.  But that statistic now looks extremely erroneous.  According to Pex's finding, more than 84% of all YouTube videos contain music.
And not just a passing snippet: Pex drew the line at 10 continuous seconds of a recognizable piece of music.
So why the extreme difference?  Pex was careful to avoid the use of self-assigned categories.  The reason is that a large percentage of uploaders miscategorize their videos, or forget to designate a category at all.
Categories also have a way of obscuring the total music percentage.  For example, a video about cooking jumbalaya with New Orleans jazz in the background would not get categorized as 'Music'.  Instead, it would probably receive a category like 'Howto & Style,' as cooking instruction is main focus of the video.
Accordingly, YouTube is likely overlooking a vast majority of its music content — purposefully or otherwise.
Instead of using that flawed dataset, Pex simply relied on their own findings, from their own search engine.  "We run a classifier on every single ingested video, which annotates the audio track with labels like 'music', 'human speech', and more," the company explained.
The result?  "Based on our calculations, more than 84% of videos contain at least 10 seconds of music," the company flatly summarized.
Finding #2: 27% of all YouTube video views are clearly categorized as 'Music'
But even using self-categorizations, YouTube's claim of 2.5 percent remains highly suspect.
Pex counted up every video self-categorized as 'Music,' and compared them to every other category.  And they found that 27% of all videos viewed on YouTube come from the 'Music' category.
Those self-categorizations undoubtedly mean that core content of these videos is music.  But it doesn't even consider the amount of videos are that aren't categorized (and defaulted to a generic non-music category).
All of which raises the uncomfortable question: Is YouTube flat-out lying about their own data to deceive the music industry?
Finding #3: 65% of YouTube videos containing music
aren't claimed

by ContentID.

Just recently, YouTube global head of music Lyor Cohen claimed that virtually all music videos on YouTube are recognized.  "As of 2016, 99.5 percent of music claims on YouTube are matched automatically by Content ID and are either removed or monetized," Cohen stated.

But Pex's data shows that just 35% of videos containing music are claimed.  Which of course leaves 65% with zero claims attached.  "Our data shows that almost 65% of these videos are not claimed, and thus generate no revenue," Pex noted.

That finding also sharply contradicts data reported by Midia Research.  Back in August of 2016, Midia reported that 98% of all YouTube music video views involved properly-claimed content.  "Safe harbor-enabled UGC is no longer the threat it once was, with just 2% of music video views from unofficial uploads," the company claimed.

That same report claims that just 12% of YouTube viewing time involves music.  Both stats now seem completely off-the-mark.
Finding #4: The percentage of unclaimed videos is rising sharply.
This isn't a situation that's improving.  Quite the opposite: according to Pex, the ratio of unclaimed-to-claimed is getting dramatically worse.
Here's another look at the differential between the two.  As you can see, this is spiking in the wrong direction.
Finding #5: 20% of all 'Gangnam Style' videos are completely unclaimed.
The last one may be the most shocking of all.  Because it turns out that one of the largest music videos in the history of YouTube has approximately half-a-billion unclaimed views.  And that is absolutely not by design.
'Gangnam Style' was groundbreaking not only for its massive number of views.  It also spawned a massive number of variations, an explosion fueled by PSY's label to promote virality and monetization.  Unfortunately, it now looks like YouTube has been keeping a large percentage of that money.
Pex found 891,685 total copies of 'Gangnam Style' on YouTube.  Of that, 182,220 were completely unclaimed.
Actually, Pex first started digging into 'Gangnam' to determine the reason for the massive level of unclaimed videos overall.    "Perhaps this performance is because the segments containing 'Gangnam Style' were under 20 seconds?" the company asked.
"With the recent boom of short-form content, this would make sense.  However, when we consulted the data, the results paint a very different picture."
And that picture is this:
"The average length of a segment containing the Gangnam Style's music is 46.6 seconds for all content that was not claimed."
Any questions?