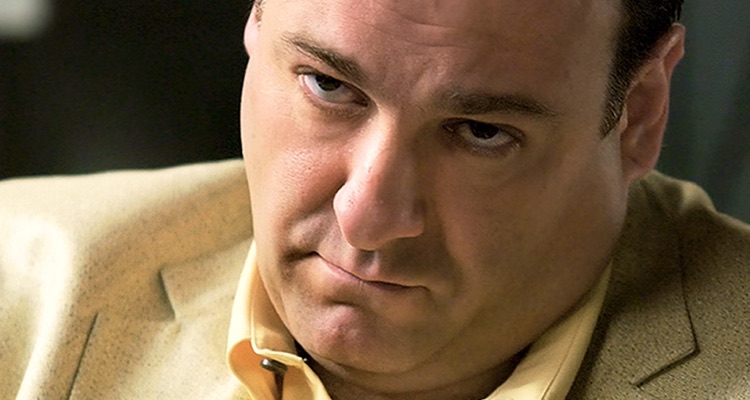 On Friday, we called Jay-Z's '4:44' tour a flop, citing massive unsold inventory and tickets dropping as low as $6.  Now, Jay-Z's attorneys are demanding that we rip that article down.
Digital Music News thinks Jay-Z's tour isn't going so well.  Billboard is calling that same tour a wild success.
Which version is correct?
Now, Jay-Z is threatening legal action against Digital Music News if we don't rip down our analysis of his '4:44' tour.  In fact, his attorney says that Billboard's coverage proves that our coverage is not only factually incorrect, but defamatory.
Here's the letter that Jay-Z's attorney emailed us this morning (yeah, it seriously starts with 'Dear Sir/Madam'…)
"Dear Sir/Madam

This office serves as legal Counsel to Shawn (JAY-Z) Carter. We are writing in connection with the following article. https://www.digitalmusicnews.com/2017/11/03/jay-z-444-tour-disaster/

Both the headline and content of this article is false.  I am attaching a link for a billboard article which contains more accurate facts regarding 4:44 tour sales.  

http://www.billboard.com/articles/business/8023168/jay-z-444-tour-highest-grossing-tickets-stubhub

We demand that you correct your story both in tone and content immediately.  We trust that now that you have correct facts you will not allow your errors to continue.  As I am sure you are aware knowledge of a story being false is a key component of a defamation action.

Please forgive any typographical errors in this informal email transmission delivered by phone.  

We ask that you confirm receipt and that you are taking action immediately.    My client's rights and claims against you are reserved. 

Thank you, 
Andrew Kupinse 
Cummings & Lockwood LLC
203 351 4174 
In response, we have asked Mr. Kupinse to please inform us which sections of the article he believes are false.  But ahead of that response, here are some facts to consider about Jay-Z's '4:44' tour.
Fact #1: You could buy a ticket to Jay-Z's recent recent show in Anaheim, CA for as little as $6.
That ticket was available on StubHub, and indicates extremely weak demand for the show.  By contrast, if demand for a show is extremely strong, it would be practically impossible to purchase a ticket for $6 — from anyone (at least without a gun).
But beyond that, multiple tickets were also available to the Anaheim show for $11.  All of these tickets were posted on Twitter.
These are clearly facts.  How do you interpret those facts?
Billboard says that a $6 ticket is part of a broader, highly-successful sales strategy employed by Jay-Z.  Here's how Billboard characterized the presence of a $6 bargain-basement ticket with plenty of unsold inventory.  Note that Billboard refers to multiple tickets — not just one — hitting the $6 price point.
"The JAY-Z tickets selling for $6 a pop on StubHub don't reflect soft demand for his tour: they're actually a sign that the hip-hop star has successfully priced ticket scalpers out of the game by charging market rates for the best seats in the house."
We're having some difficulty understanding this logic, but welcome an explanation that makes sense.
Fact #2: Multiple cities on the '4:44' tour have tickets selling below $10.
That includes an upcoming date in Sacramento on December 17th.  Currently, StubHub is selling a massive amount of tickets for that show at $9.50.
Again, here's evidence of that fact: a screenshot of those tickets taken this afternoon.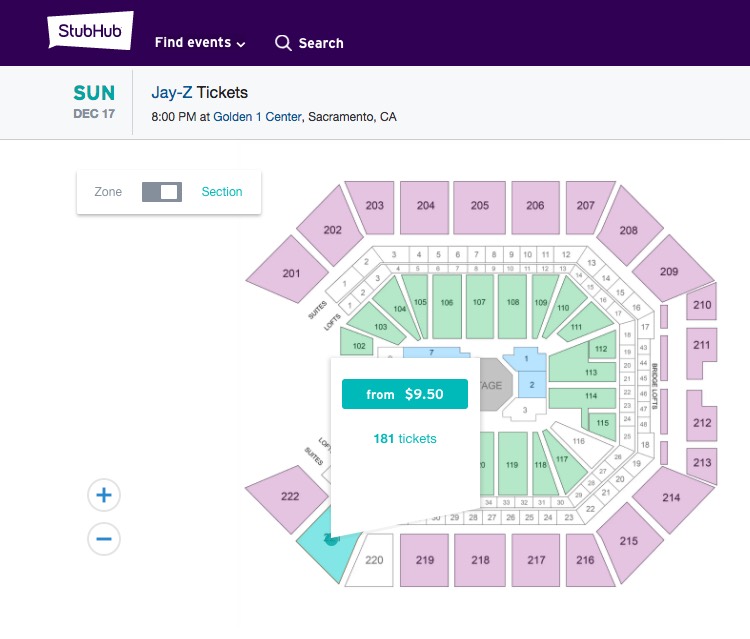 Here's a screenshot of $8.55 tickets for the upcoming Nashville show.  This screenshot was taken yesterday.
Fact #3.  There are plenty of other bargain tickets available across numerous other '4:44' dates.
Here are a few examples:
Orlando, FL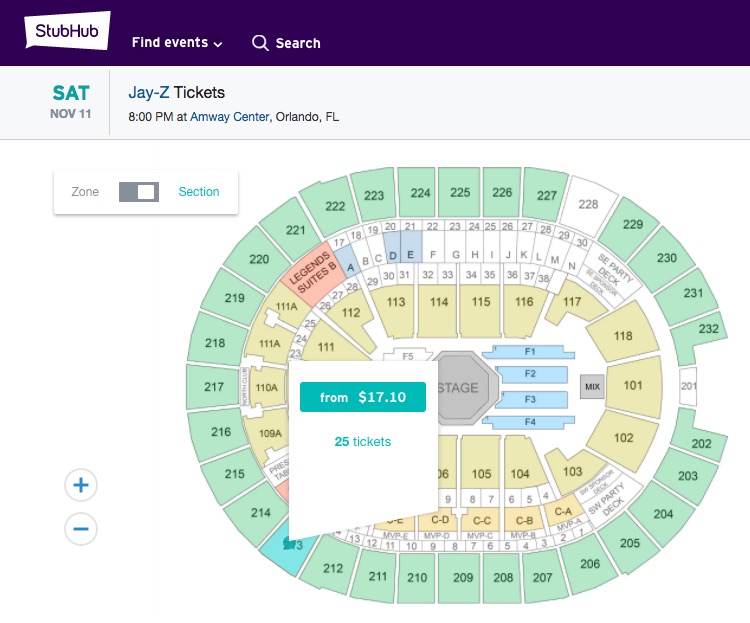 Dallas, TX
New Orleans, LA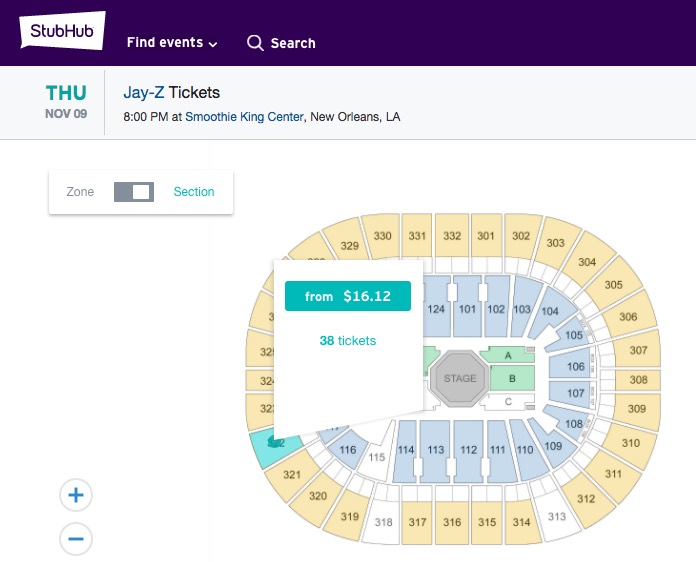 Fact #4: Jay-Z Canceled His Tour Date In Fresno, CA.
This is also a confirmed fact.  People in Fresno purchased tickets to see the rapper, then got refunds once the date was cancelled.
So what does that mean?
A cancellation doesn't necessarily show soft demand.  But it offers strong evidence in that direction.  And given the performance of other 'B markets,' it looks like Jay-Z canceled Fresno to avoid an embarrassingly unfilled venue.
Fact #5: Less than one day before Jay-Z's show in Dallas, massive amounts of tickets are available across virtually every section of the American Airlines Center in Dallas, TX.
And this is on Ticketmaster, the primary market for buying 4:44 tickets.
(A 'secondary market' involves tickets being resold, often at a markup.  StubHub is an example of that.  Also, Ticketmaster now blends secondary into its primary market as well.)
Here's a quick rundown of the availability in Dallas.  At the time of this writing, we found entire sections largely unsold, with '100+' seats available at low prices.
In total, we found a minimum 4,000 tickets available at a range of different price points — just one day before the gig.  Many sections only listed available seats of '100+,' indicating far greater inventory.
And here's a rundown of the availability (by price point).  As you can see, a massive glut remains around the cheap ($34.50) seats.
All of which could explain why tickets were getting dumped for $6 at the last minute in Anaheim.
Of course, that's only one market.  Others are demonstrating similar issues, especially when you start digging into the numbers.
In fact, many are much worse given that they are further into the future.
But perhaps a head-to-head comparison between Jay-Z and Lady Gaga in Los Angeles offers the best case study.
Both artists are playing The Forum within days of one another.
Gaga easily commands higher prices across all seats.  As of this writing, Gaga's seats start at $91.  And closer seats easily blow past $1,000.
By comparison, Jay-Z's tickets start at $39.  And you can currently purchase a seat in the fourth row for less than $350.  That isn't even a possibility at Gaga's 'Joanne' tour, where $350 puts you ten rows back.
And the biggest difference?
You won't see a $6 ticket for Lady Gaga's show — from any seller.
---