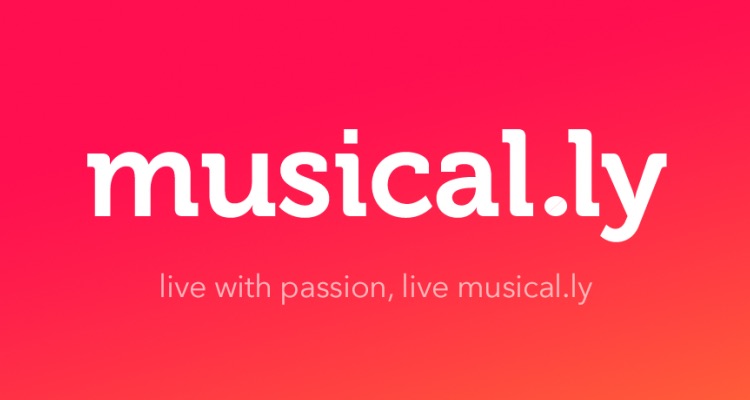 Who says you can't make a crapload of cash in the music business?  Now, the company that figured out teenagers — Musical.ly — is about to make Snapchat style dough.
Updated: We originally reported a sales price of $800 mm; that estimate has now topped $1 billion (which may include earnout stipulations, stock, etc.)
What's the latest truism of tech?  If you can amass enough teenagers into an ecosystem that's legal, you've got a shot at becoming a billionaire.
Enter Musical.ly, which is rumored to be selling (or, sold depending on when you read this) for a minimum of $800 million.  The Wall Street Journal pegs that acquisition price as high as $1 billion.
There's some debate over what the $1 billion price tag includes, or whether $800 million is more accurate.  But $200 million give or take… who's counting!?
And the buyer?  No, it's not Facebook.  Rather, it's Beijing ByteDance Technology Co., , a Chinese media company that is largely buying a monstrous teenage demographic.
ByteDance is better know for its media startup Jinri Toutiao, which also owns Flipagram.  So you can already see the trend here.
Actually, Musical.ly is based in Beijing.  But a major part of its value derives from its global teenage audience, including a valuable American userbase.  In fact, it's one of the first Chinese apps to successfully penetrate the US-based market.
And they did it in about three years.
Basically, Musical.ly is all about making a video, pairing it with music, and pushing into a massive platform.  You could call it a karaoke app, but that's only one component.
Here's another way to describe it: BIG.
At last count, Musical.ly counted more than 100 million uniques, with more than 10 million videos uploaded daily.  That's great volume, and in a coveted US-based teenage demographic sweet spot.
And that wasn't an accident.  For starters, the app targeted teenagers because they were most likely to try something new.  They also have a lot more free time to experiment.  But anyone who can successfully attract the younger set in droves in likely to fetch an insane acquisition.
And look no further than Musical.ly for the latest proof of that.  In fact, one estimate puts Toutiao's purchase at north of $1 billion.  Thank the Wall Street Journal for that one, though perhaps $1 billion is stretching things a bit.  Either way, the exact purchase price has not been disclosed.
Frankly, if you're over the age of 19, there's a good chance you haven't checked this out.  So check it out (but try not to be creepy…)
More as this develops!