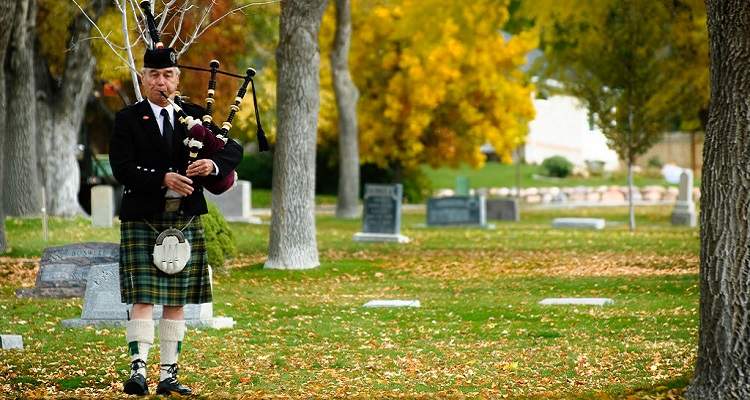 Is it now too late for Pandora Radio to turn things around?
850,000 users gone each month.  8 million active listeners have left the platform in nine months.  $1 billion lost in four years.  Advertising failing to bring any kind of meaningful revenue.  Four major financial firms have downgraded the stock.  Major competitors have reported rising subscription numbers.
Could anything get worse for Pandora Radio?
Yes.  Yes, it can.
Currently, Pandora Radio's stock price stands at $4.53.  It reached an all-time low of $4.49 several days ago.  Things have gotten so bad that CEO Roger Lynch admitted during a recent earnings call,
"There's no silver bullet that's going to come in and solve these problems."
Investors didn't want to hear that.
The company's stock has proven so toxic that CNBC's Jim Cramer proclaimed,
"Sell, sell, sell, sell, sell, sell.  No, you don't want to touch that thing.  No.  Terrible quarter."
But, where did things go wrong for the company?  And can the company finally turn things around?
Probably not.
Failing to take heed of its tumultuous past.
For years, former Pandora Radio CEO and founder Tim Westergren proudly hailed his platform as "the king of streaming."  Without explaining how, he told investors that the company would finally make a profit this year.  After careful analysis, Digital Music News laid out Westergren's intricate business plan earlier this year.
"Step 1:  Get subscribers.

Step 2:  ?

Step 3:  Profit!"
Westergren and his team had long believed the company to be a prized possession among streaming platforms.  They repeatedly turned down requests to sell the company at $15 per share.  Realistically, the company's stock hadn't reached $20 in years.  It likely won't ever reach that price again.
Westergren's reign ended with a sudden resignation.  Yet, Pandora Radio executives remained the course.  Despite seemingly copying features from its competitors, users still failed to sign-up for a Pandora Premium subscription.  Despite this, the company continued to push user-created playlists as the staple of their platform.
Then-interim CEO Naveen Chopra said,
"We don't need to go into hand-to-hand combat with all of those players as though we were entirely dependent on the subscription business.  We believe that the primary listening experience is passive, for most people, meaning 90 percent of the time you just want to listen to music you like.  It's not about picking songs you like and building playlists."
As DMN noted, old-style radio listening has all but disappeared on major streaming platforms.  Listeners on the major streaming platforms don't truly "pick songs they like and build playlists."  Spotify and Apple Music employees pick out songs and make them into playlists for users.  That model has proven successful.  Yet, Pandora continues to insist on its old, unproven model.  It also remains optimistic that it will finally gain some much-needed revenue from advertisers.  But, the company won't provide any specifics.
So, how's Pandora's current strategy working out?  Let's read the following headlines making the rounds.
"Teens are turning their backs on Pandora at a staggering rate, and it should worry investors."

"Disappointing Ad Trends Highlight Longer-Than-Expected Turnaround Story For Pandora."

"Macquarie Group Ltd. Cuts Holdings in Pandora Media, Inc."
Don't just take their word for it.  Just read through Roger Lynch's statement during a recent earnings call.
"Our user base has declined in recent quarters;  our ad revenue has not grown as much as we would have liked;  and, as a result, our shareholders returns have been poor."
So, what's his plan to turn things around?  Just as Westergren did to run the company into historic lows, Lynch will stick with the current plan.
"We are the largest streaming audio service in the United States both for listeners and for advertisers.  From a listener perspective, with 73.7 million active users, we touch more Americans than any other streaming music service.  And from an advertiser perspective, we represent roughly two-thirds of all digital audio inventory making us the largest publisher of digital audio advertising in the U.S."
Instead of providing a truly unique streaming platform to finally compete against Spotify, Amazon, and Apple Music, users will basically get more of the same.  In short, Pandora Radio has failed, and will continue failing, to change their course and present a tangible business plan.
What does this ultimately mean for the company?  Well, that we'll see more of the following painful headlines until the company officially closes its doors.
"Many listeners tune out Pandora;  investors give it a pummeling."

"Cramer's lightning round: You don't want to touch Pandora's stock after a 'terrible quarter'"

"Will Sirius XM Put Pandora Out of Its Misery?"
---
Featured image by Don LaVange (CC by 2.0)