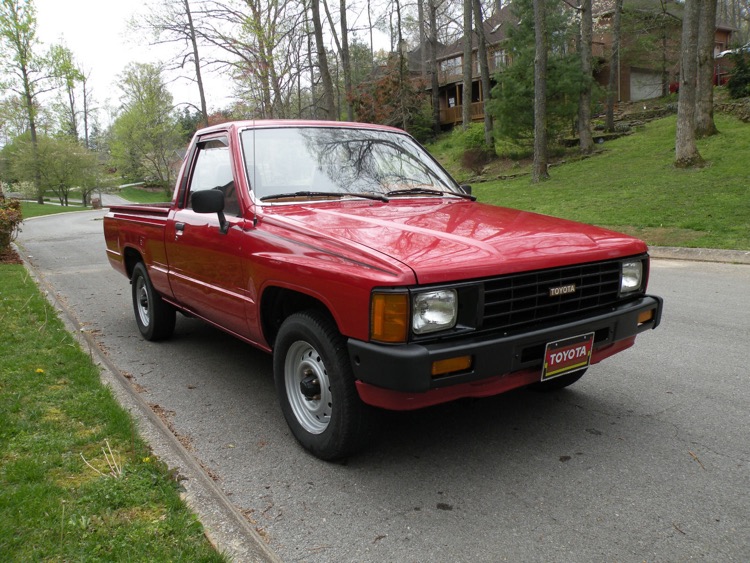 Dave Grohl drives a $140,000 Tesla.  Foo Fighters drummer Taylor Hawkins drives a $400 Toyota.
Foo Fighters drummer Taylor Hawkins is reportedly worth more than $30 million.  But he still drives a $400 car.
Introducing the modern day anti-rock star.
Actually, Hawkins drives two cars.  And neither of them are flashy.  "I drive a Suburu Baja," Hawkins recently told Radio Hauraki.  "It's from 2005.  Suburus are tough.  They're hard to kill."
But that's not the best part.
"And I still have my truck from high school, too," Hawkins revealed.  "It's an '86, red Toyota, 4×4."
By sharp contrast, Dave Grohl drives a $140,000 Tesla P100D.  "It goes 0-60 in 2.4 seconds," Grohl shared.  "It's the fastest car I've ever been in, in my entire life."
"And I'm sure when people see me driving it, they're like, 'wow, Dave Grohl is a fucking asshole.'"
Hawkins noted that the Tesla is a 'bad ass car' and 'the future,' while contrasting it to showier, 'status cars' like a Bentley or Rolls-Royce.
That's subject to debate.  But finer differences aside, Hawkins has little interest in pricey wheels.  "I don't give a shit about cars," Hawkins told The Bull Magazine back in 2013.  "You see my collection. All of my cars add up to the price of one person's car on the street."
The downscale car is part of a decidedly 'anti-rock star' mentality.
Taylor prefers to call himself a musician.  He actually hates the whole 'rock star' affect.  Accordingly, he's repeatedly stated that musicians shouldn't be in it for the money.   "I don't waste my time thinking about how I could make more when I already got enough. I'm not a banker, I'm a musician," Hawkins told CNBC.
And his advice to aspiring musicians?
"If you want to play music, play because you want to play music, not because you want to be rich and famous, because chances are you are not going to be rich and famous," Hawkins advised.
"If you get lucky like me, you may make a really good living, and that is luck and hard work, and all the hard work in the world does not mean it's necessarily going to happen either."
---