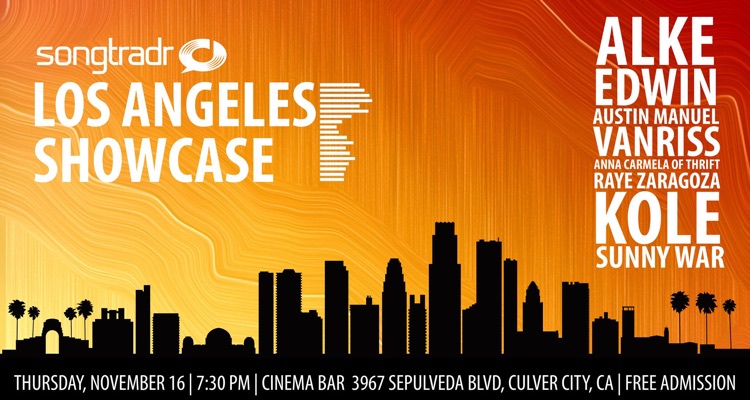 Synch licensing is lonely.  So Songtradr is throwing an offline synch licensing party.
When it comes to synch licensing, most of the action is either online or behind-the-scenes.  If you're an artist, you rarely meet the people licensing your music.  Either a synch agent is doing the handshake, or you're licensing tracks online.
Now, Songtradr is hoping to layer some face-to-face networking into the mix.  And, facilitate some great licensing partnerships.
On Thursday night (November 16th), the company is throwing a showcase and inviting a bunch of advertisers, studios, programmers, and artists.  Plus a bunch of other people.  In the process, Songtradr is hoping to tighten its relationship with the licensing community, which is densely concentrated in LA.
We've been partnering with Songtradr for most of this year to help grow this space.  Actually, a big part of that process is actually reducing the middleman, and facilitating direct licensing agreements.  After all, who needs a synch agent brokering the deal when you can do the handshakes yourself?
+ How to Fire Your Sync Agent & Make Some Serious Licensing Money
Accordingly, Songtradr is rapidly becoming a de-facto synch licensing platform.
Artists get more, licensors pay less, and the world becomes a better place.
Performing at the event will be some licensing-friendly artists: Alke, Edwin, Austin Manuel, Vanriss, Anna Carmela (of Thrift), Raye Zaragoza, Kole, and Sunny War.
On the licensing side, there's a pretty rock star cast of players coming out.  We're not supposed to blow up their respective spots, so… just go!
No RSVP needed.  Just show up.
Cinema Bar
3967 Sepulveda Blvd., Culver City, CA
Thursday, November 16th
7:30
See ya there!
---