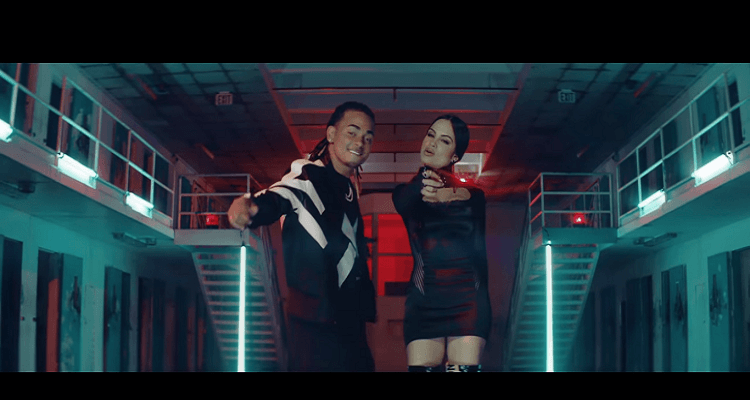 Natti Natasha's 'Criminal' beat out Luis Fonsi's 'Despacito' to become the most-watched video on YouTube this week.  But can the popular Latin single eventually become the most-viewed video of all time?
Several months ago, and after nearly five years, a single music video dethroned PSY's 'Gangnam Style' on YouTube.  Wiz Khalifa's 'See You Again' featuring Charlie Puth, a tribute to the late Paul Walker, became the most-viewed video on the platform.
Just three weeks later, and as DMN predicted, Luis Fonsi's 'Despacito' featuring Daddy Yankee took the top spot.  An impressive feat, the single also became the first Spanish-only track to top the Billboard Hot 100 since 1995's 'Macarena.'
Now, a new Latin track may dethrone 'Despacito' on the platform, should its almost-unparalleled streak continue.
Latin music on the rise.
'Despacito' continues racking up views on YouTube.  It currently has a comfortable lead with 4,358,943,728 views.  Khalifa's 'See You Again' remains a distant second with 3,223,953,159 views.
However, the most-watched video on YouTube this week doesn't belong to 'Despacito.'  On the YouTube Music Global Top 100 for the week ending November 19th, the title belongs to Dominican pop artist, Natti Natasha.
In under three months, Natti Natasha's 'Criminal' featuring Ozuna has racked up over 600 million total views.
It currently has 640,606,377 lifetime views.  On Spotify, the track has over 80 million streams and sits on the top 50 in over 10 countries.  Like 'Despacito,' Natasha's single remains mostly Spanish-only, proving that Latin tracks are on the rise.
For the week ending November 25th, 'Criminal' has peaked at No. 6 on the Hot Latin Songs chart.  According to Billboard, the hit single has over 9,000 total digital downloads.  In addition, 'Criminal' has 44.7 million total on-demand streams, audio and video plays combined.  The track remains in heavy rotation on the multi-platform VidaPrimo network.
Speaking on the impressive feat, VidaPrimo Executive Vice President Stephen Brooks said,
"We are incredibly happy for Natti Natasha, Ozuna and our client Pina Records for achieving the #1 music video.  Pina Records has been a pioneer in the Latin Urban music genres of Reggaeton and Latin Trap for over a decade, and "Criminal" is a testament to the label's continuing status at the top of its game."
In a press release, Pina Records, Natasha's record label, added that the single has made her "the most popular Spanish-speaking female artist on YouTube."
Yet, can 'Criminal' truly become number 1?
Although the track has reached over 600 million views, several key challenges remain to dethrone 'Despacito' on YouTube.
First, the impressive number is still a far cry from 4.3+ billion views.  Second, 'Despacito' remains incredibly popular.  On the Billboard Hot 100, Luis Fonsi's track stands at No. 18, up two spots from last week.  'Criminal' has yet to rank on the Hot 100.  However, Billboard noted that the single has "room to further move up in the coming weeks."
Breaking down the numbers, 'Criminal' had an impressive 70 million total views on YouTube last week.  If the numbers remain consistent, the track will rack up an additional 1.12 billion YouTube views in the next four months.  After seven months, 'Despacito' had 2.48+ billion views.  'Criminal' would only have 1.76+ billion views, though still an impressive feat.  That number, however, would be around 2.5 billion views shy of truly dethroning 'Despacito.'
You can watch the music video below.
---
Featured image by Pina Records (YouTube screengrab)