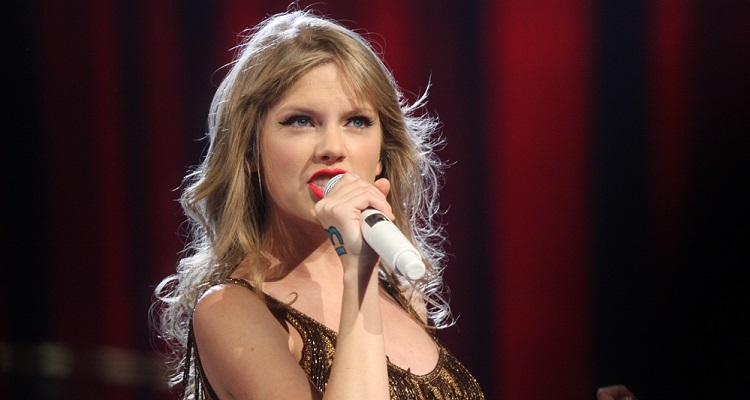 Despite Reputation's massive success, Taylor Swift may have infuriated the wrong people.
Nearly two weeks after its release, you still can't find Taylor Swift's newest album on any streaming platform.  Though Reputation has sold over 1.28 million units, the move may actually set the music industry back, according to Spotify's Global Head of Music, Troy Carter.
Yet, Spotify isn't the only one upset over the release.  According to a new report, key figures in the music industry are also feeling miffed.
Another runaway success for Taylor Swift.  Yet, no one is celebrating.
According to the MTV, Taylor Swift's success has rapidly approached "world domination" status.  Yet, despite having the most nominations at this year's MTV EMAs, the singer failed to win an award.  Swift may also soon fail to win a Grammy.
Speaking with The Sun, members of the Grammys jury admitted that her latest album may "ruin her chances at the 2018 awards in January."  Reputation may have also sunk her chances at last week's MTV EMAs.
An industry insider confessed,
"A lot of people on the voting committee are not liking Reputation at all.  Taylor wants to win as many awards as possible but has rubbed so many people up the wrong way in the last couple of years."
But, why?  In Reputation, Swift reportedly disrespected fellow artists Kanye West and Katy Perry, along with ex-boyfriend/producer Calvin Harris.
The industry insider continued.
"A lot of the jury members have worked with Katy, Calvin and Kanye so when Taylor has tried to humiliate them, it has left a bad taste.  Ultimately she may pay for that when it comes to winning awards."
Taylor Swift also released her back catalog on Spotify last June, the same day that Katy Perry dropped Witness. The move infuriated members of the Grammys jury.
"Taylor has to understand that the industry is small, and moves like ­sabotaging Katy's album hurt people behind the scenes who work hard to make an album happen."
Her refusal to make her album, Reputation, available on streaming may also add to the artist's woes.
"How Taylor thinks the industry is going to give its full support to her after she's tried to damage so many people is mad."
Over the past ten years, Taylor Swift has won 10 Grammys.  Last year, she won three Grammys for 1989 and the music video for 'Bad Blood.'
Due to its release date, Reputation won't qualify until the 2019 Grammys.  However, the Grammy Awards may snub her entirely next year in an unspecified category.  We're expecting 2018 nominations next week.
---
Featured image by Eva Rinaldi (CC by 2.0)