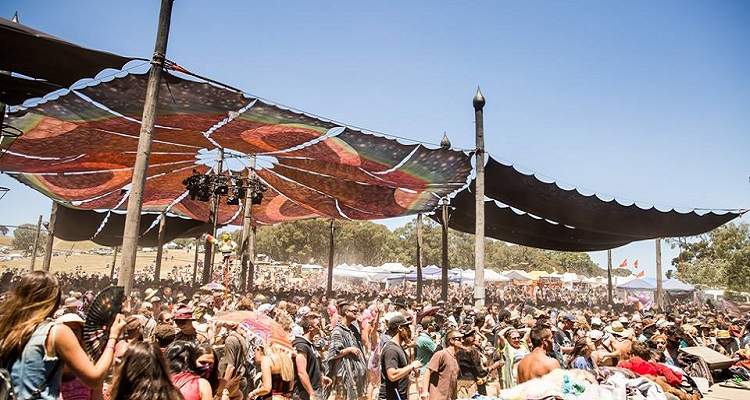 More than 10 artists appear to be pulling out of the Earthcore Festival — days before the event begins.
2017 hasn't been a great year for music festivals.
Ja Rule's much-hyped Fyre Festival, aimed at rich, young millennials, went down in flames.  Festivalgoers eagerly awaiting luxurious hotel rooms quickly found leftover disaster relief tents as shelter.  Feral dogs completely the post-apocalyptic look.
Other meltdowns followed.  Just two months before showtime, the Pemberton Music Festival went bankrupt.  Fans who pre-ordered tickets online couldn't get refunds.
Finally, last month, owners of the $130-a-ticket Gathering music festival allegedly skipped town.  Artists were shocked to find a makeshift wooden stage with about 11 speakers.
Even well-run festivals have faced disaster.  Look no further than the tragic and unexpected end of the Route 91 Festival.
Now, according to multiple reports, artists have started pulling out from another major music festival.
The struggle to get paid.
Organizers have planned for Earthcore to take place on November 23rd.  Founded in 1992, with the first event held a year later, the festival peaked in 2000.  Up to 45,000 people attended the seven-day Australian outdoor EDM festival.
If reports are true, this year's event may not take place at all.  According to Music Feeds, multiple artists have pulled out days before Earthcore is set to start.
On their respective Facebook pages, DJ duo Coming Soon and Phaxe announced that they have canceled their performances.  The reason?  Missed payments. The DJ duo explained,
"We want to let you know that we have canceled [our performances at] Earthcore festival this year.  The reason for the cancellation is because the owner of this festival didn't pay us until now, and didn't even book a flight… [This is] after many threats of canceling us if we will not be patient.
Coming Soon explained that they had never received similar treatment from other concert promoters.
"We have to mention that [we've never been] treated like that ever in our 15 years in the industry and we will never work with this promoter ever again.  We kindly ask all our fans who buy tickets to see us live [in]…this festival to request a full ticket refund. [We've] refused other gigs in order to make Earthcore, and we lost a lot of money from this issue."
The duo added that over 10 more artists will pull out due to a lack of payment.  The festival promoter allegedly knows that he can't afford to pay any of the artists scheduled to perform.
"Don't expect it to be what you think.  Especially when the owner knew he cannot pay all the artists and still use their names in order to gain more tickets sales… and [he] didn't even make a post about this until now when this [we] all knew from long time ago."
Earthcore organizers may have attempted to spin the post.  On the Facebook page for the event, they wrote that the DJ duo, along with fellow performer Bliss, pulled out as they were "double-booked."
No other performer has written about possible cancellations.
---
Featured image by Earthcore (Facebook)