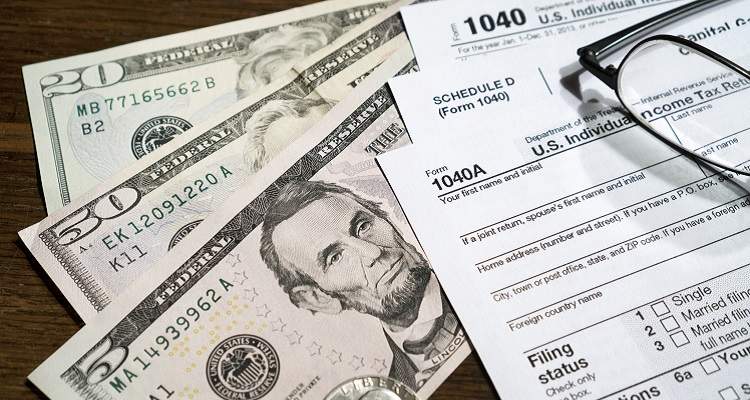 With local and state governments failing to bring in enough tax revenue, some lawmakers have proposed a controversial idea:  Why not tax streaming platforms like Spotify, Apple Music, and Netflix?
By the end of 2019, analysts expect Netflix to have 60 million subscriptions in the United States.  By 2020, the massive video streaming platform may have 160 million subscribers worldwide.
Spotify now has well over 60 million subscribers, with a total of over 140 million people using the platform.  The company, recently valued at $16 billion, may reach $20 billion in valuation once it goes public.  A new rumor states that the world's largest music streaming platform will launch their IPO in May.
Now, according to a new report, some local and state governments want a piece of that delicious revenue pie.
Offsetting declining tax revenue with a massive streaming platform tax.
Some cities and states in the United States have failed to bring in enough revenue.  To fix this problem, the Virginia Municipal League has an idea that may catch on in other states:  why not tax streaming services like Netflix and Spotify?
According to the Daily Press, some cities, including Newport News, along with other legislative groups, have lobbied state lawmakers to "level the playing field."  Currently, the tax doesn't apply to "digital products delivered electronically." Supporters, however, want the state to apply the Communications Sales and Use Tax to streaming platforms.  In Virginia, the 5% tax currently applies to satellite radio, cable television, and traditional cell phone plans.
If enforced, a premium monthly subscription to Spotify, Apple Music, or Amazon Music Unlimited would jump to $10.49.  A basic subscription to Netflix would jump 40 cents to $7.99.
In addition, to match the state's sales and use tax, supporters want Virginian lawmakers to "increase the tax rate to 5.3%." With the tax in place, they argue that cities would generate "more local tax revenue."
Newport News' tax revenue share has steadily shrunk since 2013 when it brought in $12 million.  City records show that the number went down to $11.7 million in 2014, and to $11.3 million last year.  The Virginia Municipal League, Newport News, Hampton, and the Virginia Association of Counties reportedly adopted measures designed to "nudge state lawmakers in their next session to waive the Communications Sales and Use Tax exemption for audio and video streaming services and prepaid phone services."
Collecting millions from taxing Netflix, Spotify, Apple Music, and Amazon.
Most states don't directly tax streaming platforms.  However, according to the National Conference of State Legislatures, 22 states have legislature addressing "taxing digital goods."
According to USA Today, Chicago, Pennsylvania, and Florida have already passed legislation that tax streaming platforms.  Dubbed the "Netflix tax," the additional fees cost consumers less than $1 per month.  Per year, however, and with multiple services tacked on, the average state or city resident may pay over $50 to use their favorite streaming platforms.
Explaining the rationale behind the tax, Larry Downes, Project Director of Georgetown University's Center for Business and Public Policy, explained,
"The way, particularly, municipalities rationalize this is, 'Well, we don't have Blockbuster Video anymore.  We were charging them tax, that's got replaced by streaming services like Netflix, so for us, it's really just replacing one tax with another for the exact same service.'"
Netflix, tech trade organizations, and consumer tax groups have voiced their opposition to these taxes.  According to them, the taxes are "unfair and deter innovation."
Netflix spokesman Jonathan Friedland told USA Today,
"Our view is that it is a dangerous precedent to start taxing Internet apps and websites using laws intended for utilities like water and electricity."
Amazon and Apple had declined to comment.
Currently, the "Netflix tax" applies to residents in Alabama, Illinois, Louisiana, Maine, West Virginia, Florida, Washington, and North Carolina.  Chicago charges residents an additional 9% for using Netflix, Spotify, Apple Music, and other streaming platforms.  With a $9.99 monthly price tag, Chicago forces people to pay an additional 90 cents per month.
Pennsylvania charges residents a 6% sales tax for streaming services and downloads.  A $13.99 eBook purchased on Amazon or iTunes would cost a consumer an additional 84 cents.  The state has reportedly "collected about $46.9 million in the first 10 months of the tax."
Some states and cities have faced stiff legal challenges when enforcing a tax on streaming platforms, however.  Kentucky, for example, passed the 'Netflix tax' in 2015.  Yet, the state's tax appeals board shut down the initiative immediately after.  Pasadena, California, also attempted to pass a 9% tax on streaming services.  The initiative failed, however, when taxpayers and legislators voiced their opposition.
Speaking on the long-term legal battle to tax streaming platform and digital goods, Stephen Kranz, an attorney with McDermott Will & Emery stated,
"We are at the very beginning of a trend where local governments begin evaluating their policy vis á vis digital taxation."
---
Featured image by Pictures of Money (CC by 2.0)