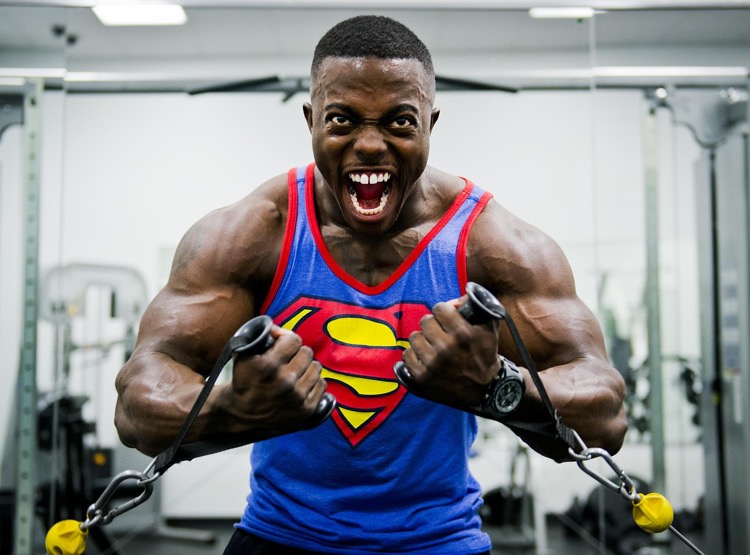 Want to know the secret to building a great payment system? It all boils down to three key factors — all of which any label, publisher or music group can now afford.
Once upon a time, bigger labels and publishers could beat smaller labels and publishers with better infrastructure.  Actually, that went for any kind of music company, including venues, PROs… whatever.
Those days are pretty much over, especially when it comes to payment platforms.  Now, any label, publisher, venue, booking agent, or copyright-managing company – of any size — can build a completely professional payment platform at a fraction of the cost.
The game-changer is coming from Exactuals, a company coming off a major victory in film and TV.
Exactuals has spent the past few years transforming a chaotic residual payments process involving studios and unions.  In short, Exactuals is effectively eradicating paper checks and millions in unnecessary overhead.  Now, they're focusing on music, with the goal of dramatically reducing hassle and overhead.  Accordingly, we've teamed up with Exactuals to break down the core components of streamlined accounts payable to artists, and dramatically change some businesses in the process.
What we quickly learned is this:
When it comes to getting paid, music creators want three things: fast and accurate payments, transparency in reporting, and assurances that their payments are secure.
Fail on any front, and your talent will go elsewhere.
Marching through each one:
(1) Fast & Accurate Payments:
Successful indies aren't brokering in local scenes as much anymore.  Instead, the talent pool is global, with breakouts coming from practically anywhere.
This means paying music creators in scores of countries for performances on a wide range of global channels, including iTunes, Spotify, YouTube, Internet radio, video games and music streaming.
If you can't manage global payments internally, you're likely hemorrhaging cash outsourcing this function.  It is also likely that your talent is paying large transaction fees to get paid in their local currency.
This is a major problem that Exactuals is attacking.  The company solves the  global payment issue by leveraging its core tool, PaymentHub, which makes payments in more than 70 countries.  Then the company pays through direct deposit, wire transfer, PayPal, or paper check, shrinking the time-to-pay from weeks to days.
Payees are in charge of their payment method while payers decide when payments are executed.  And foreign recipients don't get charged a transaction fee simply for being paid.
Exactuals also dramatically cuts the cost of issuing and supporting payments by reducing customer service overhead and eliminating the need for costly practices such as 'cancel and replace' payments and escheatment.
A number of pretty big companies have started implementing these improvements.  Turns out this 'detail' makes a huge difference in the overall picture.  Steve Weatherby, EVP of Sovereign Music, pointed to 'a big difference in the world of royalty payment processing' after incorporating Exactuals into his payment infrastructure.  That's just one example (Irving Azoff-driven PRO Global Music Rights (GMR) is also an Exactuals client).
(2) Transparency In Reporting:
One surprising discovery is this: most execs don't realize that perfect transparency is possible right now.  That lack of knowledge is probably holding a lot of change back.  But the tech has arrived, and essentially any label or music company can give their artists every detail about their streams, sales, and licensing payouts.  This not only deepens client trust but empowers clients with rich performance analytics that inform their creative marketing strategies.
Exactuals simply puts every detail in a dashboard.  Artists loved it.  "Our clients consistently report positive feedback to us regarding the ease of Exactuals and their sophisticated portal. They rely on this information for more than just accounting so it really matters," said Sean O'Malley of Global Music Rights.
(3) Secure payments:
So we saved the most important part for last.  Because security is an absolute priority when you're moving money for global talent.  Especially now.
Simply put: you don't want to f—k this one up.
On this front, Exactuals teamed up with City National Bank (which actually owns a major stake in the company).  They implemented bank-level security for payees, resulting in highly-encrypted client data and security.  They also implemented a proprietary registration process that guarantees payees are who they say they are before payment is issued.
And this goes for any payee in any part of the world.
Exactuals rolls all of this stuff into PaymentHub, a SaaS payments platform in use by PROs, publishing companies, record labels, distributors, licensing groups, agencies, management firms, business management firms, booking agencies, and venues.
For each of these types of organizations, PaymentHub handles:
Secure financial account registration
Statement creation
Global payment execution
Online portal with dashboards and reports
Online tax center
In the end, Exactuals is aiming to create a platform that dramatically cleans the chaos of getting paid.   That's been a major pain point for almost every music company or artist at some point, and a huge problem worth solving.  In fact, this solution could transform the industry in a few years with enough uptake.
Of course, Exactuals can't fix the problem of someone trying not to pay you.   But at least you can't blame the platform anymore.
---
photo: skeeze (CC0)