This is the story of a small Canadian record chain that made it through the hard times.  Then, became one of the largest record store chains in North America.
Ten years ago, the fate of traditional record stores looked really, really bleak.  By 2007, file-swapping had eviscerated CD sales, and vinyl was an antiquated format for niche audiophiles.
People still loved music, they just weren't going to record stores.  Instead, they were stuffing their iPods with thousands of songs while spending their savings on festivals.
Accordingly, established record stores were going bankrupt, unable to make ends meet.  Up in Canada, that included HMV, which recently shuttered more than 70 stores during a gruesome bankruptcy process.
Enter Sunrise Records, which made a daring move earlier this year.  The 8-store, Toronto-based chain was bumbling through the downturn but steadily making a comeback.  In fact, their firsthand experience told them that vinyl sales were resurgent, and music fans wanted something tangible.
+ Christmas Music May Be Hazardous to Your Health, MD Warns
In March of this year, Sunrise made an astounding bet.  They saved 70 HMVs from bankruptcy, negotiating bottom-scraping deals to keep the stores afloat.  Overnight, Sunrise had 78 locations across Canada.  After that, another 4 stores were added, bringing the total to 82.
That's a 925% expansion in one year.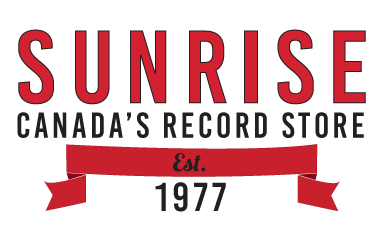 Sunrise actually got started in 1977.  That was during the first wave of vinyl, when the format wasn't nostalgic but merely necessary.  The story started on 237 Yonge Street in Toronto, when brothers Malcolm and Roy Perlman purchased a dusty store from the Handleman Co.
By 2014, current president Doug Putnam grabbed the reins and plotted a big expansion.
Putnam smartly bet on vinyl as a major driver of growth.  But a broader in-store experience is critical, complete with vintage items and merch.  According to Putnam, smart supply-chain capabilities are needed to ensure that stores are properly stocked.  "Modern retailing is simply not possible without strong IT systems capabilities," Putman explained.
"We are building up these capabilities feverishly and have brought in nimble IT partners who can take us to market quickly."
+ Live Concerts + Streaming = 73% of the US Music Industry
Now, the company faces an entirely new set of challenges.  Instead of a regional mainstay, Sunrise spreads across a massive country — as wide as the US but with far fewer people.  That puts more pressure on supply chain efficiency, not to mention operational overhead.
Here's just a sprinkling of stores that have recently assumed the Sunrise masthead.
British Columbia
Metrotown – Burnaby.
Orchard Park – Kelowna.
Alberta
Sunridge Mall – Calgary.
Marlborough Mall – Calgary.
West Edmonton Mall (including stage for performances).
Londonderry Mall – Edmonton.
Peter Pond Mall – Fort McMurray.
Park Place Mall – Lethbridge.
Medicine Hat Mall – Medicine Hat.
Saskatchewan
Manitoba
Kildonan Place – Winnipeg.
Polo Park – Winnipeg.
Ontario
Quinte Mall – Belleville.
Stone Road Mall – Guelph.
Limeridge Mall – Hamilton.
Square One – Mississauga.
Place d'Orléans – Ottawa.
Heritage Place Mall – Owen Sound.
Pickering Town Centre – Pickering.
Station Mall – Sault Ste. Marie.
The Pen Centre – St. Catharines.
​Quebec
Les Galeries de Hull – Hull.
Place Fleur de Lys – Quebec City.
Promenades St-Bruno – Saint Bruno.
Place du Royaume – Saguenay.
Centre commercial Les Rivières – Trois-Rivieres.
La Grande place des Bois-Francs – Victoriaville.
​New Brunswick
McAllister Place – Saint John.
Regent Mall – Fredericton.
---