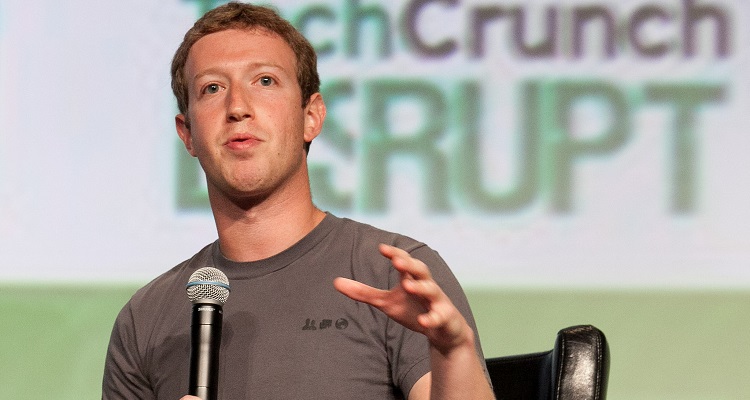 After fighting endless DMCA takedown requests, Facebook finally grants indie musicians and content creators pre-cleared songs.
There's a problem plaguing Facebook.
Musicians on the world's largest social network love posting videos.  That includes covers of wildly popular songs from artists like Ed Sheeran.  Major rights owners, however, most notoriously Universal Music Publishing Group, aggressively issue DMCA takedown notices on popular songs.  Facebook willingly complies.
The result is a social media war zone, with fans unable to comprehend the law — and label groups like UMG becoming the villain.  Accounts get penalized, users get pissed off, and artists don't get paid.
But what if Facebook could smooth their user experience by avoiding major licenses in the first place?
Now, as part of a new initiative to promote original content on the platform, Facebook has launched the "Sound Collection."  Users can now upload videos and other content using 1,000 free, pre-cleared songs from mainly unknown artists.  Nothing gets ripped down — ever — as long as you use content from this library.
Say hello to pre-cleared content.
The Sound Collection provides access to "thousands of high-quality audio tracks and sound effects from all over the world."  Facebook owns the songs, so anyone can use them to create and share videos on the platform and on Instagram.
According to the company, you'll find a "mix of songs, vocals, noises, and instrumental tracks spanning genres like hip hop, pop, jazz, country, and more."  The social network giant promises to add tracks and effects very soon.  So, 1,000 will probably turn into 10,000 in a few months.
With the launch of Sound Collection, Facebook will add easy-to-use discovery tools.  Users can learn about different artists, follow them, and browse songs by "genre, mood, length, and vocals."
In addition to the 1,000 free, pre-cleared songs, users will also find over 1,500 sound effects.   These range from the sound of blinds to suction tools.
The Sound Collection may help Facebook avoid battling endless copyright claims from major labels.  Last September, the social media giant entered into negotiations with major music labels and publishers to license copyrighted music in user-uploaded videos.
Those negotiations appear ongoing, though the pre-cleared catalog offers a nice baseline for Facebook.  And, a lot more negotiating leverage.
You can check out the Sound Collection here.
---
Featured image by JD Lasica (CC by 2.0)