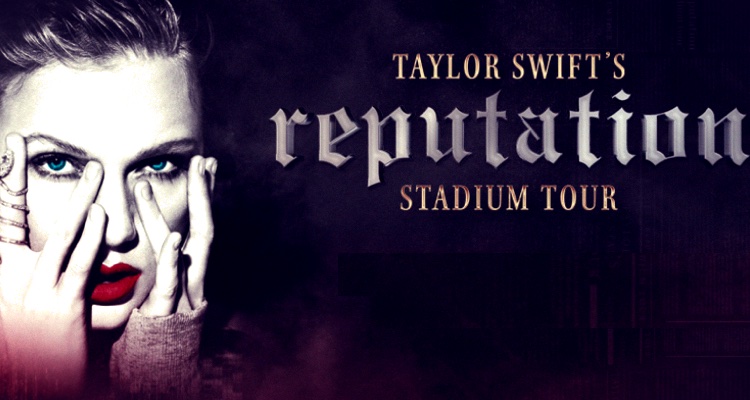 Ticket prices for Taylor Swift's upcoming 'Reputation Tour' are shooting into the stratosphere.
Taylor Swift isn't going on tour for months.  But as of this morning, tickets for shows in May of 2018 are facing an onslaught of demand.
One of the hottest-selling markets is the Los Angeles area.  At the Rose Bowl in nearby Pasadena, Swift is planning back-to-back dates on May 18th and 19th.  Already, premium seats are selling fast, with front-row tickets moving past $8,000 apiece.
(Keep in mind: that's still behind the 'snake pit,' where prices start a nearly $4,000.  So take your pick).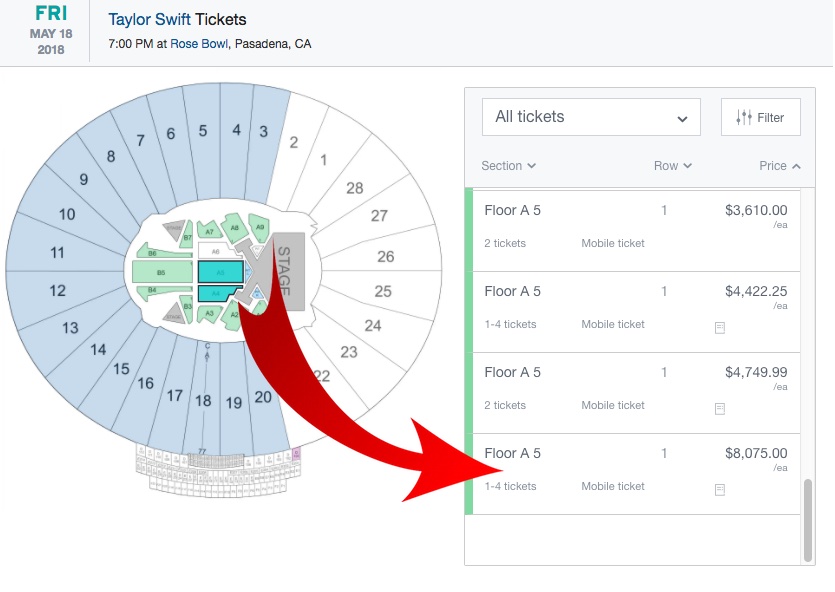 Even the cheap seats are seriously expensive.
In, the worst seats in the entire stadium are more than $100 a pop.
Here's a look at the aftermarket on StubHub for the show on Friday, May 18th.  Amazingly, the cheapest ticket we could find was just shy of $110.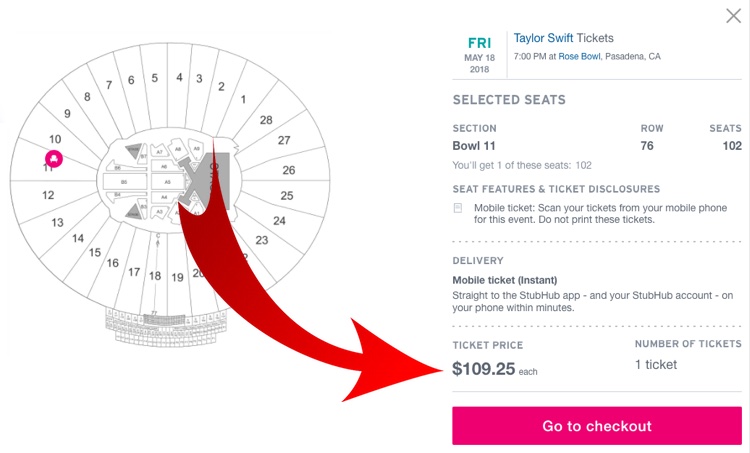 On Ticketmaster, the cheapest ticket available was $95.
And that's just the beginning.  Because seriously moneyed Taylor Swift fans are being courted for special VIP packages, including special parking passes, box sets, and other packaged goodies.  Which means high-rollers can easily blow more than $10,000 on the night of their lives.
And to jump-start the excitement, here's a little tour trailer.
Earlier, Swift's team bumbled a 'Verified Fan' program.
The concept aimed to allow die-hard fans early access to tickets.  But after proving their loyalty by purchasing merchandise, albums, or watching videos, a vast majority of fans couldn't get access to first-run tickets.
+ 95% of Taylor Swift's 'Verified Fans' Just Got Shafted
Ticketmaster Head of Music Davis Marcus reported that just 5% of 'Verified Fans' actually gained access to the pre-sale, despite jumping through hoops to attain their status.  Understandably, troves of fans started complaining on social media, though the 'Verified Fan' concept could become more workable in future iterations.
And either way: this entire tour will probably be sold out in a matter of days.