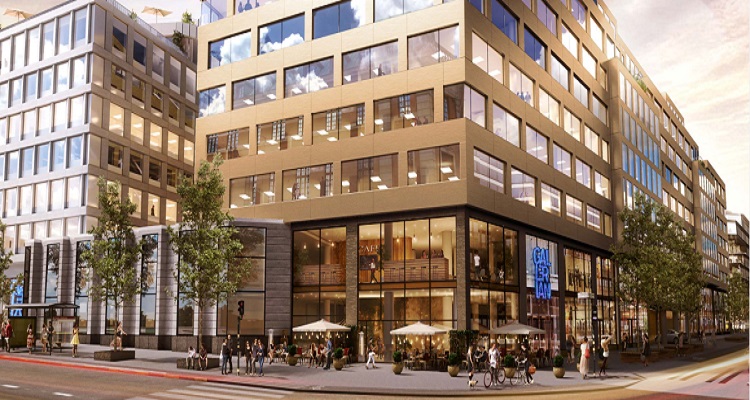 Spotify continues its pattern of lavish spending, worrying investors ahead of their IPO.
According to a new report, Spotify has just moved into its new headquarters.  The office is located at Urban Escape, a recently-restored city block in central Stockholm.
According to Swedish real estate news website Fastighetsvärlden (FV), the move "happened this Monday."  The website called it "the worst kept secret in Stockholm real estate."
Spotify's clearly spending a ton of money on luxurious offices.  But why hasn't the company focused on making a profit?
FV said that the office's square meter price of 7,000 SEK ($823) would "add up to annual rent costs of some $16.5 million for the streaming giant." With an estimated surface space of "about 20,000 square meters," Spotify would pay around $1.4 million a month in rent.  The company has previously rented offices in New York, San Francisco, Boston, and Gothenburg.
The move to Urban Escape, however, represents another expensive investment for the company.
Earlier this year, Spotify spent more than $566 million on a 17-year lease in Manhattan, with almost $31 million in upfront payments required.  The pricey rent comes alongside major label guarantees of over $2.34 billion over the next two years.  The streaming platform has now locked down long-term royalty deals with all three major labels.
Other expenses are equally frightening.  Ahead of their IPO next May, top company exclusives have reportedly earned 7-figure incomes.  CEO and co-founder Daniel Ek earned $4.5 million this year.  Chief Product Officer Gustav Söderström reported $7.9 million.
The lavish spending could have broader repercussions on Wall Street.  While Spotify remains the current streaming music leader, its position remains highly unstable.  Apple Music recently acquired Shazam for $400 million, part of a strategy to jumpstart its subscriber rolls.
Then there's the threat of a serious Apple-powered package.  With a monthly subscription to a broader suite of devices and services, Apple could quickly reach as many as 300 million paying subscribers for its music offering.
Since its launch in 2008, Spotify has yet to post a profit.  Despite its recent valuation at over 19 billion, some fear that Spotify may actually be over-leveraged.
According to Business Insider Nordic, the company has yet to comment on the move to Urban Escape.
---
Featured image by Urban Escape