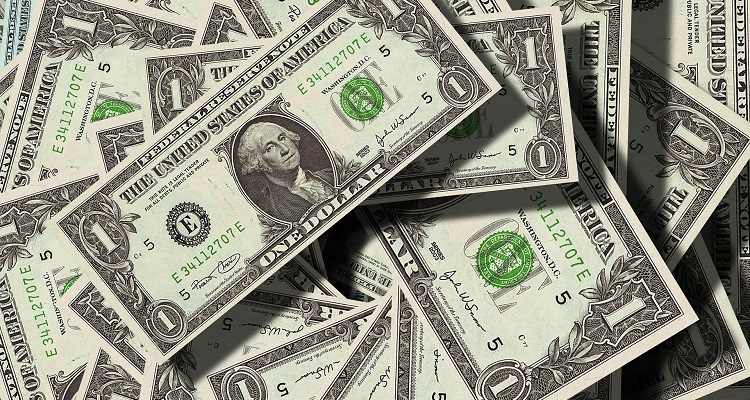 Find out what top streaming services — including Spotify, Apple Music, and Amazon Music — actually pay per play.
Update: We've since published an updated breakdown, which you can view here.
Thanks to streaming music services, record labels reported record-breaking revenue last year.  In 2017, the 'big three' made an estimated $14.2 million a day from streaming services like Spotify and Apple Music.  Universal Music Group alone made $4.5 million each day last year.
Despite increasing revenue from plays, how much do artists actually earn?
In our report published last year, Digital Music News found that Napster had the highest payouts.  After just 90,000 plays on the platform, artists would earn the US monthly minimum wage of $1,472.  In contrast, Spotify and YouTube, arguably the largest streaming music services, had the worst payouts.  The Swedish music platform had a per-stream rate of $0.0038.  With over 1.1 billion users, artists would receive just $0.0006 per play on YouTube.
So how are things one year later?
This year, The Trichordist took a look at the most recent data from a major indie label.  The label has a catalog of 200+ albums that generate over 200 million streams annually.  It's a representative sample, though it still excludes closed-door deals with major labels (including hefty advances and preferred advertising slots).
In today's article, we'll only list the streaming music platforms with reported US market share amounts.
Groove Music takes the top spot.
Surprisingly, Microsoft abruptly announced late last year that it would exit the streaming music market.  With few users lining up behind the service, the company just couldn't compete against established market leaders.
That's too bad, because Groove actually had the highest per-stream payouts.  The Trichordist found that Groove Music (listed as Xbox Music) paid $0.02730 per play.  Though it ranked the highest on this list, it had the lowest streaming music market share of 0.65%.
This explains why Microsoft abandoned the streaming music market altogether.
Napster may no longer be the king of streaming payouts, but it still has significantly higher artist revenue payouts.
As explained earlier, Napster topped our list last year as the platform with the highest artist revenue paid out per-stream.
According to The Trichoridst, Napster (listed as Rhapsody) paid $0.01682 per play.  It had a 1.75% market share.
Don't count TIDAL out just yet.
Despite Jay Z and Beyonce's massive star power, few people have yet to actually sign up for TIDAL.  Last month, Digital Music News found that the high-fidelity streaming music service had less than 180 days left before it ran out of cash.
Dismal subscription numbers haven't stopped Jay-Z's streaming service from providing significantly higher artist revenue payouts.  Last year, the service reportedly paid $0.0110 per play.  This year, The Trichordist found that the platform paid $0.01284 per stream.  It had a 1.76% market share in the US.
Fourth place: Apple Music.
Unlike rival streaming music platform Spotify, Apple Music doesn't have a free tier.  That partly explains why it offers a significantly higher per-play rate (Apple also voluntarily offered elevated payouts for mechanical publishing).
In 2017, the service paid $0.0064 per stream.  This year, the number has risen to $0.00783.  Apple Music reportedly has a 22.29% market share in the US streaming music market, placing it right behind Spotify.
Amazon proves that providing two separate streaming music services can actually boost numbers.
So, how well is Amazon doing in the streaming music arena?
Combining Amazon Prime Music and Music Unlimited, Amazon reportedly has 16 million subscribers.  Recent estimates actually put the platform ahead of Apple Music, which last reported "well over" 30 million subscribers.
Yet, it's difficult to actually tell.  The e-commerce giant remains notoriously quiet on the subject, fiercely guarding any artist payout reports.  This year, though, The Trichordist found that the streaming platform pays $0.0074 per play.  Amazon has a combined 3.80% market share.
Sixiéme place: Deezer.
French-based streaming music service Deezer still doesn't have a large presence in the United States.  Or, according to a few reports, at least not just yet.  The established streaming music platform is available in over 180 countries and has over 40 million licensed tracks.
Last year, the service paid $0.0056 per play to artists, slightly lower than Google Play Music.  This year, the streaming music platform's per-stream rate jumped to $0.00624.  The platform has a 3.24% market share in the US.
Google Play: the former payout king continues its slow descent into terrible payouts.
In 2015, signed artists on Google Play Music reportedly earned $0.0179 per play.  That number sharply decreased to $0.0059 last year.
Right behind Deezer, the per-stream rate now stands at $0.00611.  It has a 4% market share in the States.
Top executives at Spotify make millions while artists endeavor just to earn pennies.
At well over 60 million, Spotify has the highest number of paid subscriptions.  Ahead of its Wall Street offering, the company's valuation has skyrocketed to $19 billion.  Top executives at Spotify reportedly earn seven-figure salaries.
So, how are artists faring on the platform?  Not so well.
Last year, the service paid out $0.0038 per play.  Not much has changed this year.  With a reported 51.51% market share in the US, Spotify pays $0.00397 per stream.
From seventh to ninth place, Pandora struggles on.
Founder and former Pandora Radio CEO Tim Westergren promised investors that the company would make a profit last year.
2017 came and passed.  Now, Pandora Radio remains on death watch as the stocks struggles to recover from historic lows in November.
In our report last year, Pandora Radio landed in second-to-last place with one of the worst artist payouts.  Not much has changed.  The Trichordist found that Pandora Radio paid a paltry $0.00134 per stream.  This, despite having the third highest market share in the US of 7.86%.
Once again, don't ever expect to make money on YouTube.
Google has Google Play Music.  In 2015, the search giant launched YouTube Red.  Now, in less than a few months, the company will launch yet another streaming music platform.  So, will the third time be the charm?
Based on Google's track record with Play Music and YouTube, not bloody likely.
Last year, at $0.0006 per play, the video platform had the worst artist revenue payouts.  With a questionably low 1.70% reported market share in the US, YouTube paid a paltry $0.00074 per stream.
For detailed information on streaming music service payouts, you can view the complete image below.  You can also check out The Trichodist's original report here.
---
Featured image by geralt (CC0)