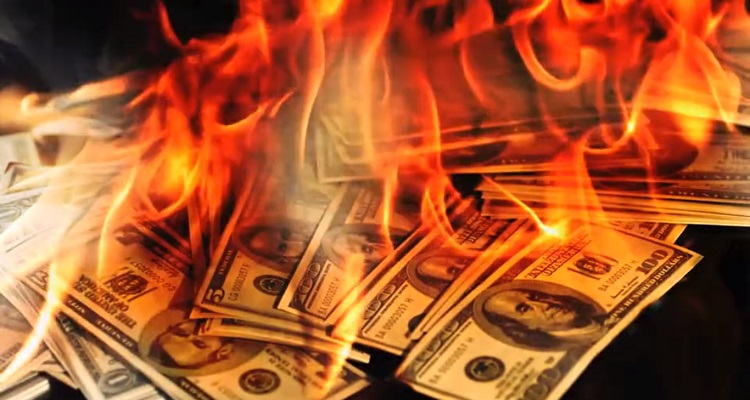 Do you have a handful of YouTube channels?  Then you might be losing all of your ad revenue.
Last March, The Times of London published a damning report that sent major advertisers fleeing from YouTube.  According to the British newspaper, the popular video platform had been monetizing extremist and hate-filled videos.  Advertisements for L'Oreal, Verizon, AT&T, and the British Navy, among many others, preceded the questionable content.
Immediately following the report, YouTube introduced notable changes to its monetization policy.  Among the changes, content creators with under 10,000 lifetime views could no longer add external links to their videos.  The rampant demonetization of videos that soon followed became known as 'Adpocalypse.'
The algorithm updates caused a strong uproar.  Many content creators on YouTube complained of significant revenue losses.
Separately, traffic around YouTube's top stars started sinking.  That includes PewDiePie, Zoella, and DanTDM, each of whom has lost millions of monthly views.  Fewer users had also subscribed to their respective channels.  YouTube reportedly pays around $0.0007 per video play.
Then, in November, The Times of London and the BBC published another damning report.  YouTube had monetized videos of young children with predatory comments.  Even worse, YouTube had left tens of thousands of predatory accounts active.  In what could easily be dubbed 'Adpocalypse II,' YouTube demonetized nearly 2 million videos.
With 2018 well underway, the worst must be over for YouTube content creators, right?
Not even close.
YouTube's ultimatum to content creators:  boost your YouTube views or lose your cash.
In a lengthy blog post, Neal Mohan, YouTube's Chief Product Officer, admitted that the company had a difficult 2017.  Yet, that didn't stop him from introducing even more controversial and harmful changes to its YouTube Partner Program (YPP).
The video platform will change its monetization eligibility requirement to 4,000 hours of total watch time within the past twelve months.  Or, accounts will now require at least 1,000 subscribers.
Clearly spinning content creators' massive revenue losses last year, Mohan said,
"Despite those issues more creators than ever are earning a living on YouTube, with the number of channels making over six figures up over 40% year-over-year."
He didn't provide any figures to back up this extraordinary claim.
In addition, Mohan explained that the revamped criteria would actually produce helpful changes for the entire YouTube community.
"They will allow us to significantly improve our ability to identify creators who contribute positively to the community and help drive more ad revenue to them (and away from bad actors).  These higher standards will also help us prevent potentially inappropriate videos from monetizing which can hurt revenue for everyone."
Not everyone is buying Mohan's claims, though.
Anurag Shanker, a Mumbai-based music composer and producer, explained how the changes will harm smaller channels with smaller audiences.
"Previously, it was possible to earn at least enough to cover the cost of your own DIY video projects over time.  The gap between YouTube's earlier requirements and the new ones is massive.  Garnering 4,000 hours of watch time is a whole different ball game than trying to build an audience organically without specializing in video production and publishing.  For myself and my colleagues, that means shelving some upcoming projects, because we'll now need to find other ways to fund them."
Shanker runs several YouTube channels.
Mohan explained that the changes will go live on February 20th, 2018.  This would allow for a "30 day grace period."  On that date, channels that don't meet the platform's lofty requirements will face demonetization.
Clearly ignoring that the move will harm content creators, Mohan said that the changes will grow the platform's community.
"Even though 2017 was a challenging year, thanks to creators like you, it was full of the moments that make YouTube such a special place… We're confident the steps we're taking today will help protect and grow our inspiring community well into the future."
---
Featured image by clubhead tv (Vimeo screengrab)