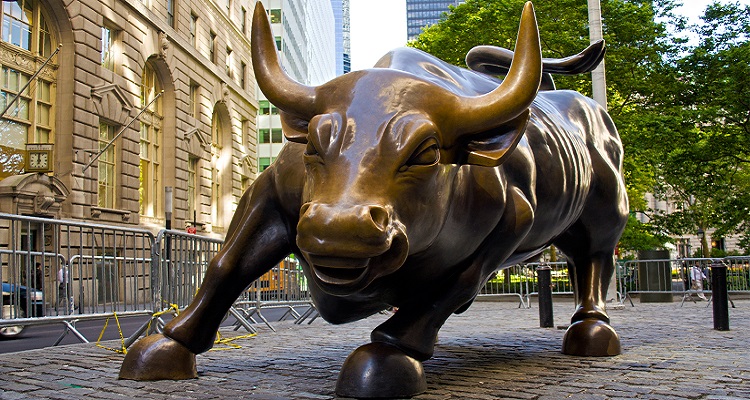 Spotify is either brilliantly disrupting Wall Street or courting absolute disaster — depending on the expert.
Spotify proved that streaming music was a business — in fact, the music business of the future.  Are they about to upend Wall Street in the same way?
That's subject to intense debate.  Just recently, the Wall Street Journal gushed over Spotify's game-changing approach to going public — and they're not alone.  But a number of leading Wall Street experts are expressing doubt over Spotify's unorthodox approach to going public.
That includes Kathleen Smith, a principal at Renaissance Capital.  "They are trying to solve the problem by selling their shares publicly in an unorthodox manner," Smith recently told VentureBeat.
"The strategy is not fully baked."
+ Another Spotify Executive Is Leaving Under Suspicious Circumstances, Sources Say
As a quick primer, Spotify is eschewing the traditional IPO path.
Instead, the company is pursuing a 'direct listing,' which skips the one-day rush, endless roadshows, and immense pressure.  A direct listing isn't a stock run-up, it merely makes Spotify's stock tradable on an exchange.  It also substantially reduces the fees associated with a public offering.
David Ethridge, who heads US-based IPOs at PricewaterhouseCoopers, recently told Observer that "no companies that matter" have successfully pulled off what Spotify is trying to pull off.
+ Spotify Executives Are Earning Seven-Figure Salaries, Tax Returns Show
That doesn't mean Spotify's direct listing will flop.  But it does introduce a lot of uncertainty.  "It will be interesting to see how a large tech company executes a direct listing, how liquid their stock will be and how the stock trades over time," Etheridge noted.
"I don't think the success of a direct listing will be determined on the first day of trading, but over a long period of time."
The last music-focused IPO happened in 2011.  That's when Pandora pursued a classic IPO strategy.  These days, shares of 'P' are in the gutter as the company fends for its life.
But is the IPO market even healthy?
In response to those that assail the IPO market as distressed, Etheridge begged to differ: "I think the IPO market pundits are just mistaken."
Of course, a success story is bad news for guys like Etheridge.  Not to mention the entire IPO industry.  After all, if a high-flying unicorn can succeed with a direct listing, then so can everyone else (or, at least, that will be the prevailing thought).  All of which will cost hundreds of millions for companies that make IPOs a reality.