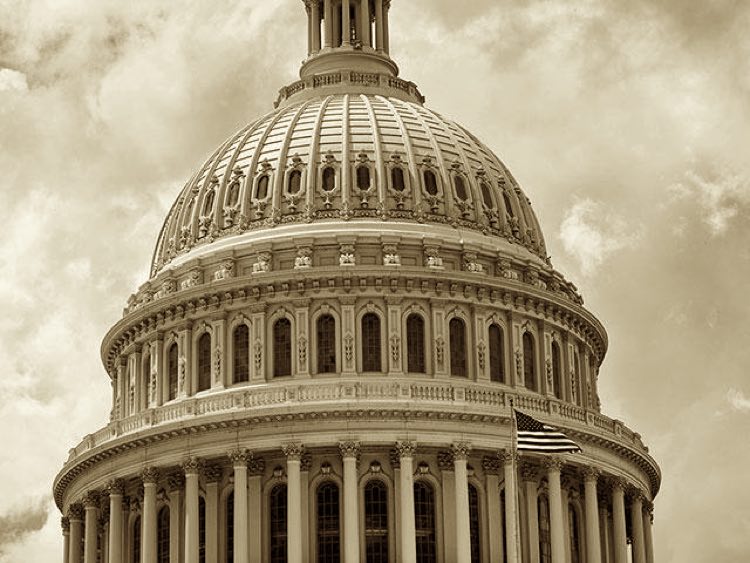 The 'Music Modernization Act' is being heralded as groundbreaking legislation for music and tech.  But indie songwriters and publishers feel like they're getting the shaft.
Most music industry bills face brutal deaths, outmatched by stronger, smarter opponents.  The RIAA has been flopping on the Hill for decades, despite seven-figure salaries and pricey DC offices.
Somehow, opponents like Google and broadcast radio always seem to win.
All of which makes the 'Music Modernization Act' a surprising change.  Instead of another uphill battle, this bill has support from both sides, including Spotify and the tech lobby.  Major publishers, represented by longtime NMPA honcho David Israelite, are all voting yes.
Similarly, major labels are also on board, thanks partly to their significant equity stakes in Spotify.
The big three demanded those shares years ago, and now, the parties are mutually aligned.  A smashing Spotify success on Wall Street could bring billions to the balance sheets of Universal, Warner and Sony, not to mention continued royalty streams.
It's a cigar fat enough for everyone to puff.
Accordingly, the Music Modernization Act puts away a pesky royalty nightmare for Spotify.  Instead of having to fight billions in publishing lawsuits, the Act draws a forgiveness line in the sand.  And forget about the troubled HFA — this bill calls for a brand-new collection system that will be created by the platforms themselves.
It's a new, simple structure for paying publishing royalties and tracking rights owners — without the legal fees, class actions, and bad press.
Sounds great — unless you're an independent publisher or songwriter.
Like Wixen Music Publishing, which recently dropped a $1.6 billion lawsuit onto Spotify's lap right after Christmas.  The Wixen suit claims that Spotify not only failed to pay mechanicals, but that they systematically ignored the problem.  That is, until they were sued.
Wixen CEO Randall Wixen explained the rush job.  "On page 82 of [the Music Modernization Act] is a clause that says if you don't file a lawsuit against a music streaming company by January 1st, 2018, you lose your rights to get compensated.  If that act was passed, and we hadn't filed a suit by January 1st, we would have forfeited that right.
"It would retroactively give a free pass for a streaming service that has infringed on music rights in the past to build a service worth maybe $20 billion once it goes public."
Richard Busch, an attorney actively suing Spotify, says the bill is blatantly unfair — and potentially unconstitutional.
In a guest article on Digital Music News, Busch pointed to a bill that satisfies the NMPA and its constituents, but few others.  "Limiting damages retroactively if a lawsuit has not yet been filed may very well be unconstitutional," Busch explained.
"It also seems patently unfair to basically retroactively absolve Spotify of infringement damages, and willful infringement at that, just because a victim has not yet filed a lawsuit."
+ I'm One of the Attorneys Suing Spotify. And Here's Why the 'Music Modernization Act' Makes Little Sense.
Busch represents litigants controlling roughly 2,500 musical compositions, some with hundreds of millions of Spotify plays.
Others were less willing to go on the record.  But a number of publishers and songwriters speaking to Digital Music News are crying foul.  That includes accusations that major publishers are ramming through legislation that benefits themselves — and no other publishers.   "The NMPA doesn't care about statutory damages, because they already got paid," one source noted.  "So they're happy to give them up."
"But giving them up is not a concession [from the NMPA].  They are giving them up to get the DSPs [i.e., Spotify and Apple] to sign off on the bill that contains additional legislation that solely benefits the NMPA and its members at the expense of everyone else."
And what are those other benefits?
One view is that the NMPA is merely sowing the seeds for another HFA, a company whose reputation took a serious hit after billions in unpaid mechanical rights started surfacing.  HFA was once owned by the NMPA, and according to sources, was presented as a solution to Spotify's emerging mechanical licensing mess.
+ Music Publishers Offered to Help Spotify Figure Out Royalties. Now, They're Suing Spotify for Taking Their Advice.
Years later, it was learned that HFA was paying only a portion of those licenses.  The Agency was ultimately sold — leaving Spotify with an even bigger liability nightmare.  All of which prompted another meeting with Boss Israelite.
(NMPA's David Israelite has denied this sequence of events.  "HFA did not 'create' any of these problems," Israelite told DMN back in July.  "They are not liable, and they are not the infringer.")
Fast-forward to January of 2018, and critics are charging that 'HFA II' is now being constructed — with devious intent.
That's where this whole thing gets even sneakier, according to critics.  According to one clause of the Music Modernization Act, any funds collected by 'HFA II' and not claimed automatically revert those properly registered.  In fact, the unclaimed money is simply divided by publishing marketshare, even if it involves someone else's songs.
It's an arrangement that works perfectly for those sophisticated enough to receive it.  Including every single NMPA member.
But even better: 'HFA II' gets the NMPA back into the mechanical licensing market, an area they once controlled through HFA (which they sold).  "When the NMPA sold HFA, they lost complete control over the mechanical royalty market," one publishing executive explained.
"Now, [the NMPA] wants that control back, as well as any other financial benefit it can get for its members.  So they proposed the Music Modernization act (MMA)."
Actually, under MMA, the updated royalty database system would be built by the streaming platforms themselves.  But critics of the bill are wondering why a system has to be reconstructed all over again.
More urgently, they're wondering why Spotify will still be permitted to play songs that don't have the proper registration information — especially since that money ultimately flows back to the NMPA.
Of course, players like Wixen aren't happy with any of that.  But indie songwriters are also taking note.  That includes George Johnson, who recently penned a letter to Representative Doug Collins, an original sponsor of the bill.  "The fact that [MMA] takes away the right to sue for copyright infringement should tell you this is not a songwriter friendly bill," Johnson wrote.
"But David Israelite and Bart Herbison are not songwriters.  Only a lobbyist and a former DOJ attorney (who has consent decrees against us)."
Now, the question is what happens to several massive lawsuits filed before the January 1st cut-off date.  And, a torrent of suits that could be ahead — regardless of what the Music Modernization Act states.
---