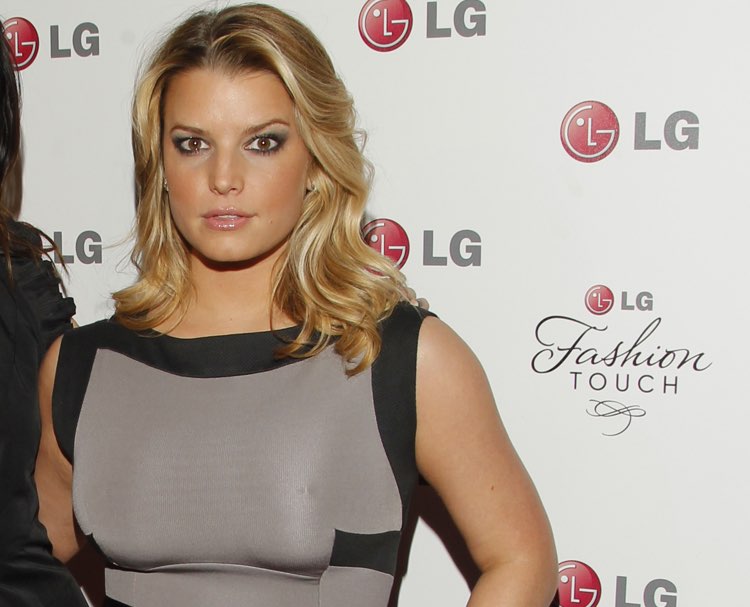 Jessica Simpson now faces a copyright infringement lawsuit — for posting a paparazzi picture of herself on Instagram.
Is this seriously the law?
Maybe so.  According to a just-filed lawsuit, Jessica Simpson could be liable for millions in copyright damages.  That is, for posting a picture of herself on her Instagram account.
The litigant in this case is Splash News and Picture Agency, a paparazzi agency based in Las Vegas.  Splash snapped the shot of Simpson, and therefore owns the copyright.  But Jessica Simpson blasted the picture on social media, making it more difficult for Splash to license the shot and make money off of it.
Accordingly, Splash now contends that Simpson has compromised the picture's earning potential.
The photo was snapped outside the Bowery Hotel in New York City.  Subsequently, Splash sold limited rights for the pic to The Daily Mail in August.  Within hours, Simpson re-posted the shot on Instagram.  She even removed Splash's logo, making it impossible to see who snapped the pic.
Simpson has about 11.5 million Instagram followers.  So the pic wasn't really 'exclusive' after that.  The Daily Mail paid for the shot, but other news outlets started using the pic for free.  Hence the lawsuit:
"Simpson or someone acting on her behalf copied the Photograph and distributed it on Instagram — within hours of its original publication on August 9, 2017," Splash's attorney Peter Perkowski filed.
"The copy of the Photograph that Simpson distributed on Instagram had been altered, without authorization or approval, to remove the CMI showing plaintiff as the copyright owner of the image."
But wait: is it really illegal to distribute a picture of yourself?
Technically, the answer may shocking be yes.  But Splash is treading onto difficult terrain here, especially given potential violations to Simpson's right to privacy.  Of course, the entrance of a hotel is a public area.  But getting too close — or right in someone's face — can introduce some violations.
But a stickier situation may involve something called the 'right of publicity,' which also may have been violated.  Basically, the use of a person's picture or image without permission for profit or gain could constitute a violation.  "After the photo is taken… the photographer should be concerned with the person's right of publicity," explains copyright attorney Carolyn E. Wright.
"You violate a person's right of publicity when, without permission, you use a photo of a person for your own benefit."
---
Top image by 패션과 터치한 LG휴대폰 (CC 2.0) — don't worry, we have the rights to use it!