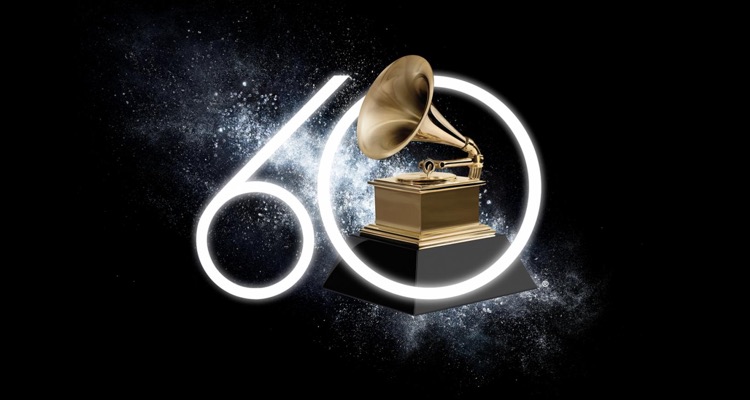 The Grammys suffered abysmal ratings last night — surprised?
Maybe this outcome was entirely predictable.  Either way, the heavily-hyped, 60th anniversary Grammys telecast got pummeled in the ratings last night.
According to stats just shared with DMN, the Grammys' ratings tanked 24% over the previous year among critical 18-49s.  Overall, the multi-hour show grabbed a 5.9 rating among adults in the age bracket, with a total of 19.81 million total viewers.
+ Grammys President Neil Portnow Says 'Women Need to Step Up'
Of course, the warning signs were blaring ahead of this soggy result.  For starters, most viewers were simply unable to watch the Grammys — because they lack a TV to watch them.  Indeed, a growing body of viewers have simply 'cut the cord' and ditched overpriced cable plans, especially among the younger set.
That's a growing reality, one that is forcing even the Super Bowl to simulcast online.  Sadly, the Grammys were nearly impossible to watch on the web.  Hacked live-streams were peppered about, with the only other option a paid CBS All Access app (good luck with that one).  But even the paid app was hard to find, with the Grammys website a confusing mess of clips and updates that made it anything but 'lean-back'.
In response, CBS says that they enjoyed record All Access app sign-ups.  But we're wondering why none of that translated into 'record' ratings — at least in the positive direction.
But the bigger problem?  An extremely boring show.
Onlookers yawned when Bruno Mars was crowned king this year.  And outside of political pot-shots and a Kesha protest, there was little to stimulate viewers.  Indeed, the Grammys lacked any controversy or face-off, especially compared to the epic Adele vs. Beyonce battle of yesteryear.
Instead, crusty stars like Bono said something or other.  And James Cordon's schtick felt tired.
Another big issue was rap — or the relative lack thereof.  Superstar rappers like Kendrick Lamar were well represented, but the genre was sorely absent otherwise.  Even Drake, the Lebron James of the game, didn't attend.  In fact, Drake openly questioned the relevance of the event and didn't even submit his music for consideration.
Contrast that with rap's surging status on Spotify, and you can see the problem.  Overnight, the music industry's most coveted ceremony looks dated.
But other white-hot genres were also missing.  That includes Kpop, whose leading diplomats BTS were totally absent from the ceremony.  According to DMN sources, the Recording Academy quickly dismissed the group and its sugary music long before the ceremony began, though that exclusion has boxed out millions of rabid fans.
Word of the lukewarm broadcast quickly permeated online, where music fans weren't wowed.  All of which might be prompted some soul-searching, and a little more spice come 61.
---