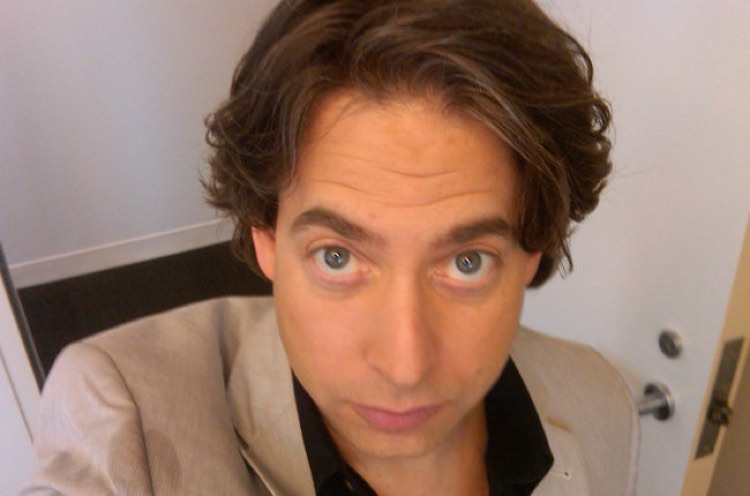 Charlie Walk's accuser is now battling back — and doubling down on her accusations.
This is a situation that is only getting uglier by the hour.
Now, Charlie Walk's accuser has decided to respond after her credibility has been attacked.  Earlier this week, former Walk employee Tristan Coopersmith penned a scathing open letter accusing the music executive of relentless sexual abuse.  That year-long campaign also involved physical confrontations — and a dirty payout to make it go away.
+ Monday, February 29th: 'Universal Music Executive Charlie Walk Faces Serious Sexual Assault Accusations'
Now, that version of events has been flatly challenged by Mr. Walk, who called the accusations 'untrue' and 'false'.  "I have consistently been a supporter of the women's movement and this is the first time I have ever heard of this or any other allegation — and it is false," Walk fired back.
Coopersmith isn't backing down, however.  In fact, she's now doubling down on the accusations.  "My purpose was to continue the conversation," Coopersmith told Variety (who along with Digital Music News, first broke this story).  "This isn't about Charlie or the music industry or anybody's career getting ruined — it's a much broader conversation about a massive shift we need to have in the workplace."
Coopersmith further elaborated:
"I wrote that letter as part of my own therapeutic process.  Back when the original Harvey Weinstein accusations came out, truly something was unlocked in me and an experience I had put away for over a decade all came flooding back. Then I went to the Women's March and I was truly impacted by that experience and I realized that I needed to share my truth."
She also flatly contested Walk's denial.  "I know [his denial is] not true," Coopersmith said. "I lived to tell the tale and I know it's not just me. That's what gives me a lot of courage, I'm not alone in this."
Meanwhile, Walk's career is now dangling on the precipice.
Universal Music Group has officially suspended Walk pending an internal investigation.  Moments later, Walk was nixed from the finale of 'The Four,' the Fox show he was plucked to adjudicate.  Fox hasn't issued a statement on Walk's future with the show.
As for the investigation, UMG attorneys (or contracted investigators) are likely to comb through email communications, messages, and any sign of a money transfer to Coopersmith.  Others complicit in the alleged abuse may also get drawn into this, including the unnamed individual who allegedly handed the hush money to Coopersmith.
Back at Republic Group, there's undoubtedly lots of business to resume.  The label group has been kicking ass, with Walk presumably a big part of that success.  Now, other executives and staffers are undoubtedly scrambling to keep projects moving and balls from dropping.
Sadly, Walk's goring — deserved or otherwise — is starting to look like a Roman gladiator spectacle inside the music industry.  Some sources to Digital Music News are pointing to a sense of schadenfreude amongst rival executives, many of whom have sparred with Walk over the years.  "It couldn't have happened to a bigger douchebag," one exec flatly told DMN.
Others pointed to a sharp, shrewd, and simply alpha-male executive who knows how to win.  Indeed, Walk himself pointed to a rapid 'rush to judgment,' before all the facts have been properly vetted.
More as this develops.
---