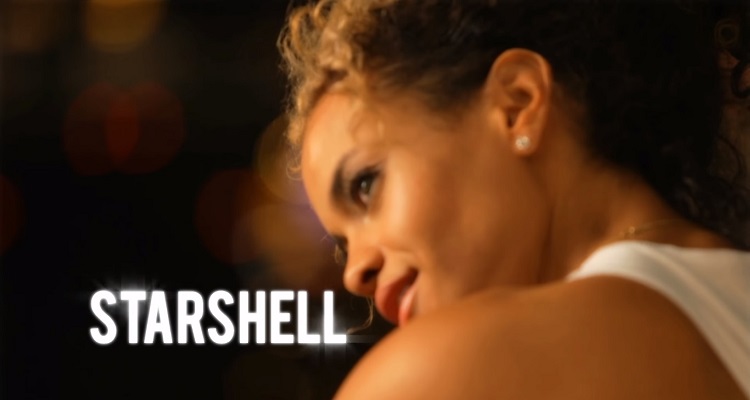 With the success of 'Birthday Girl,' Starshell has turned a hit single into a website where teens can discuss mental health problems.  Now, she's got funding for it.
So, what do you when your song becomes a hit?  You turn it into a business, and help solve a problem in the world.
That's exactly what Starshell did with the popularity of her hit single, 'Birthday Girl.'  Once a protégé of Mary J. Blinge, the singer, born LaNeah Menzies, turned the song into a website.
Dubbed Birthday Girl World, the website received 208,740 total visits in January.  Since its launch three years ago, Menzies' website has reached over 250 million unique impressions.  Birthday Girl World has become so popular that the singer has managed to raise $1 million in financing.
According to TechCrunch, Value Investment Group made the significant investment.   Menzies will use the investment to hire new staff and supplement her 'Birthday Girl' company.
The singer isn't only trying to make a profit from 'Birthday Girl.'  With the success of the song and her website, Menzies hopes to raise awareness about mental health issues teens face.  Following the abrupt loss of her teenage sister, the singer wants to help other young girls celebrate their identities as women.
"For me, I happened to lose my sister to teenage suicide.  I decided to build a platform about suicide and mental health, and I created a song to back into the idea of loving yourself.  I created the song so I could back into the conversation."
The song actually didn't top the charts.  Yet, it made enough of an impact with the right demographic to take her uplifting message online.  Admitting the limits of 'Birthday Girl,' Menzies told TechCrunch,
"I feel like technology was the one way I could generate the most social impact.  Music was great, but it was just a song."
Menzies added that the website first started as a Kickstarter campaign.  The singer originally wanted to sell 'Birthday Girl' merchandise.  Soon, however, the campaign evolved into a platform where teenage girls could discuss mental health problems.
"The content side is our strongest side.  Part of the content we offer are purposeful practices…  Helping you find your purpose.  Helping you live your best life.  On top of that, we donate a portion of our proceeds to suicide prevention and mental health."
With a possible partnership with the Jed Foundation, Menzies hopes to further the message.
"It's an easier way to talk about mental health because it's about celebrating you, celebrating your life and how to self-care.  I was aiming from a world where every woman loves and celebrates themselves."
The Jed Foundation, a nonprofit company, works with high schools and colleges to strengthen teens' mental health.
Speaking on the impact the song and her website had on her fans, she further stated,
"I started with a t-shirt and they wanted more.  They wanted content, I gave them that and they wanted more so we gave them a community."
You can read more about the investment round here.
---
Featured image by StarshellVEVO (YouTube screengrab)