'America's Got Talent' welcomes its latest contestant: John Flores, a bus driver who sings for seniors at San Diego's Older Adult Center.
For the past year, John Flores has been singing to seniors at the Older Adult Center in San Diego, one bus ride at a time. Next stop: 'America's Got Talent'.
Flores, originally from Brooklyn, used to drive buses in the Bay Area for twelve years.  But after a relocation to San Diego, Flores found it incredibly difficult to land a job.  Flores told KPBS Radio that he spent several months on the streets of San Diego before finally landing something.  The public radio station did a piece on Flores thanks to the 'local buzz' from his senior fans.
As an older person himself, homelessness was an extremely rough patch.  But eventually, some jobs came along.
His first driving gig came from the San Diego Metropolitan Transit System.  That got the ball rolling, and Flores also picked up work driving for the Jewish Family Service, whose Older Adult Center facilitates rides for seniors who can no longer drive.  It's part of the Jewish Family Center's 'On the Go' program, and a big life-saver for seniors who lack mobility.
Both jobs were also huge life-savers for Flores, who suddenly had some steady gigs to support himself.
One day, Flores decided to dust off his vocal chops.  After loading a group of seniors onto the bus, Flores popped in an instrumental CD and started singing some classics — much to the delight of the encouraging and captive audience.
Flores was an instant hit, and his singing became a regular thing.
Soon thereafter, he was invited to sing at other events.   In fact, the Jewish Family Service, as a side job to his driving, has also hired him to perform.  Flores sings and dances for an hour on Thursdays once a month, just one of several regular singing events.
A video of one of his gigs shows the uplifting effect Flores has on his senior citizen 'fanbase'.  Lots of laughing, dancing, clapping, and smiling — and this guy really knows his audience.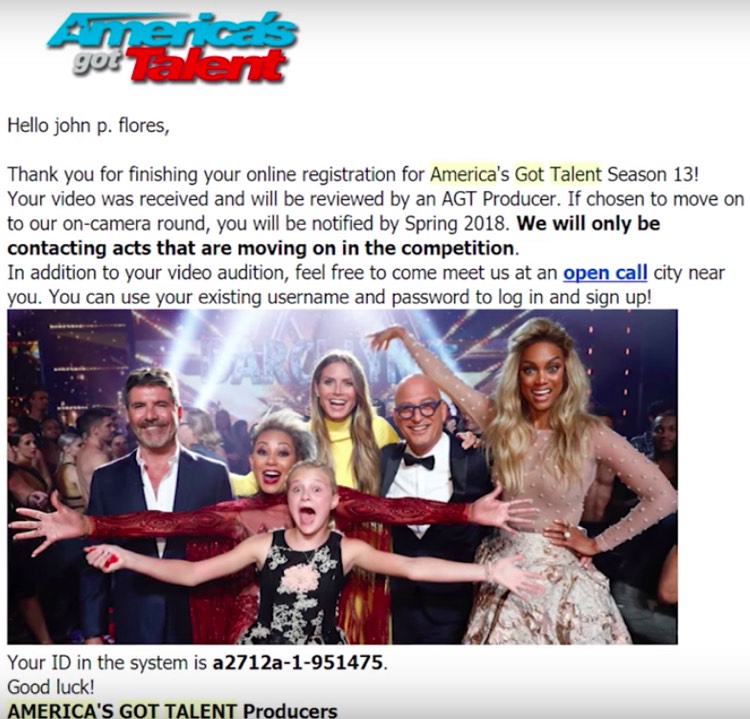 Eventually, Flores not only had a job, but a rewarding musical outlet.
That led to a snowball effect, with Flores eventually working up the courage to take things to the next level.  With the encouragement of a dedicated group of seniors, Flores finally decided to apply to audition for 'America's Got Talent'.
He was accepted, thanks partly to his unique story and the ardent support of his riders.  "I'm officially applying for 'America's Got Talent,'" Flores recently told KPBS.  "I want to give it my best shot and see where it takes me."
"The people that I love the most here, they're cheering for me, they're really looking forward to it.  They say, 'don't worry, you're gonna win!' and all this stuff.  I guess to me it's hit-or-miss, sink-or-swim, it really doesn't matter to me.  As long as I do it and make them proud."
"I never imagined doing this at this particular point in my life.  And I'm happy, I'm just so happy."
+Singing Sensation Killed After His 'America's Got Talent' Audition. His Family Asked NBC Not to Cancel the Broadcast
Flores, now affectionately known as "The Singing Bus Driver," submitted a video of a recent holiday show performance for Season 13.   That was enough to land him the audition slot.
Here's a video feature that KPBS created.
It's a pretty touching look at a guy who's really making a lot of people's lives a lot better.  This video had a few hundred views when we found it, so hopefully this pushes it into the thousands.
---