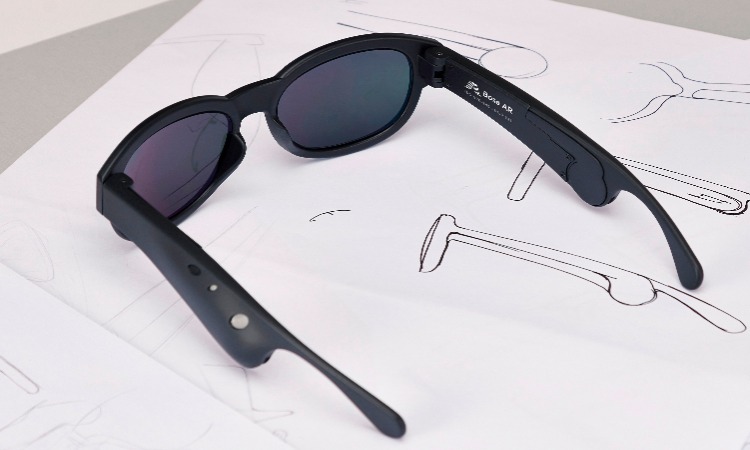 Bose is blurring the lines between sound and vision via augmented reality.  But… audio AR?
Bose is known for its quality audio equipment products.  Now, they're getting into the augmented reality industry. 
At South by Southwest in Austin, TX, Bose introduced their AR glasses prototype.  They also instantiated a $50 million fund to finance the product's endeavors by using startups to work on the technologies.  That means startups can get a lot of cash if they focus on Bose's AR initiative.
Bose will produce more products to pair with its glasses for the ultimate AR experience. 
The company not only wants to make glasses, but they're hoping to add headphones, eyewear, helmets, and other wearables to the lineup. 
Here's a little description of their audio-focused AR approach, from Bose exec John Gordon.
"It places audio in your surroundings, not digital images, so you can focus on the amazing world around you — rather than a tiny display.  It knows which way you're facing, and can instantly connect that place and time with endless possibilities for travel, learning, music and more. And it can be added to products and apps we already use and love, removing some of the big obstacles that have kept AR on the sidelines." 
Bose states that the first prototype of their AR glasses are compatible with Bluetooth.
They also integrate with Apple's Siri and Google Assistant.  An exclusive technology specifically designed for these glasses allow only the listener to hear the audio.  These pieces of technology will have the ability to be controlled with head gestures, voice commands, and simple touch gestures. 
The glasses integrate with an iOS or Android application to use your location and track motion. This allows the glasses to best suit the environment around you.  Bose is working with ASICS Studio, Strava, TripAdvisor, TuneIn, and Yelp to enhance the features and functionality of the product.
Furthermore, MIT's Media Lab and NYU Future Reality Lab are working on their own prototypes. 
The $50 million fund is being deployed to support the product and work with startup companies. 
Alongside launching the product, Bose has setup a fund with a hefty $50 million to fund the AR glasses and aforementioned headphones, eyewear, helmets, and more.  Companies that are interested in working with Bose on this new technology will be financed through the $50 million fund. New audio technology, an SDK, and updated glasses will be unveiled later in the summer. 
Bose continues to invest in companies, including those that aren't directly related to its wearable technologies. In fact, they have already invested in Embr Labs, Qleek, and Vesper.