What does the entire interconnected music universe look like?  Audials recently deployed AI to create Music Zoom, a highly-visual map of more than 300,000 artists, 1 million songs, and 1,000 genres.
DMN is proud to announce a brand-new partnership with Audials and its just-released Music Zoom.  This AI-driven take on music discovery is still in its early stages, but set to seriously expand this year.  Here's a quick intro on this project.
Music discovery is a critical component of every music service, including Spotify, Apple Music, YouTube, Soundcloud and Amazon Music.  But in almost every service, the intelligence behind music discovery is hidden, with users fed suggestions and pre-fabricated playlists.
Now, a company in Germany is diagramming what all of those interconnected influences actually look like.
It's called Music Zoom, and it's a visual representation of the never-ending web of musical influences, collaborations, and connections that define music.
But beyond musical similarities, Music Zoom also delves into areas like popularity and scenes, all important components towards understanding how music evolves.
Powering the AI-driven approach to music discovery is a massive musical database of artists and discographies.
That spans more than 300,000 relevant artists, 1,000 different genres, and more than a million songs.  Audials is also feeding its affinity algorithms by scanning more than 50,000 major radio stations.  Songs are identified using audio fingerprinting, and 'fed into the machine'.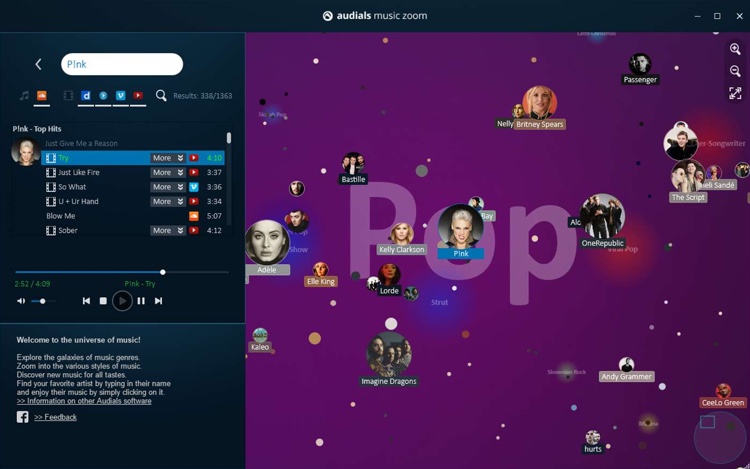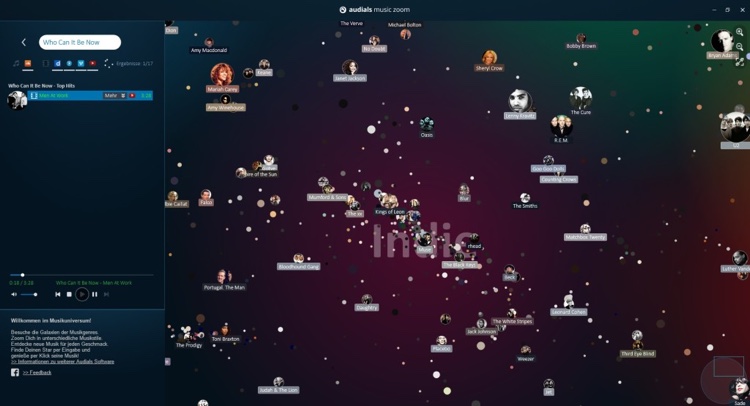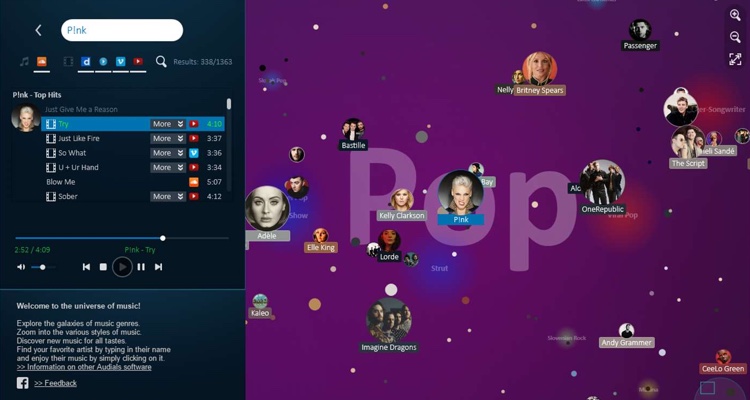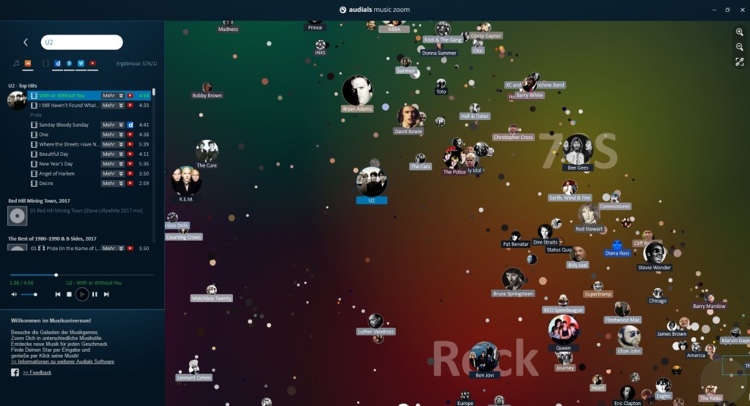 Users can surf through this galaxy in a number of ways.
One is to simply dive into a genre, and start scrolling around towards similar artists and sub-genres.  Another is to simply start with a target artist, and move from there.
Each specific artist is linked to their collections on YouTube, SoundCloud, Dailymotion, Veoh, and Vimeo, using various APIs.  The result is that the entire map is 'sonified,' to use an industry phrase.
Currently, Music Zoom is a Windows app, available in the Microsoft Store.  Future versions will be hitting iOS and Android as this visualization project expands.
Check it out here.
---