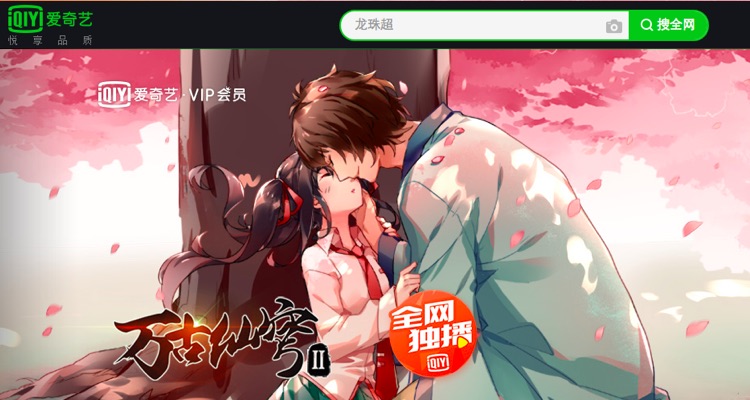 Times are good for streaming companies — at least on Wall Street. Now, Chinese streaming giant iQIYI is projected to reach a $13 billion valuation on NASDAQ.
The iQIYI video streaming company, based in China, is now preparing a huge IPO in the U.S. According to Wall Street estimates, the company is expected to generate approximately $2.25 billion in an upcoming Nasdaq offering.
iQIYI had around 51 million subscribers in 2017, and its business has grown about 55% year-over-year. Its parent company is the Chinese search engine Baidu.
The site will begin to trade on March 29th, selling shares via ADS. An ADS, or American Depositary Share, is a US dollar-denominated equity share of a foreign company, purchasable on a US exchange (like Nasdaq).
A few days later, Spotify is expected to bow on the New York Stock Exchange in an unconventional direct listing.
Each ADS for iQIYI is expected to land in the $17-19 range.
Goldman Sachs, Citi, UBS Investment Bank, China Renaissance, BofA Merrill Lynch, and Credit Suisse are the lead underwriters on this deal. If the company's ADS shares land at 18 dollars per ADS, then the company capitalizes at over $13 billion dollars. Other projections are driving as high as $15 billion.
Back in 2016, the founders made an attempt to privatize the video streaming service and purchase iQIYI from its parent company. Gong Yu and one of the founders of the Baidu search website, Robin Li, made an offer of roughly $3 billion.
The company is rolling into its US-based IPO with a lot of investment. Backers like Sequoia Capital, IDG, and Hillhouse Capital enabled the company to gather over a billion dollars for site content.
iQIYI's owners haven't yet pegged ADS pricing.
---