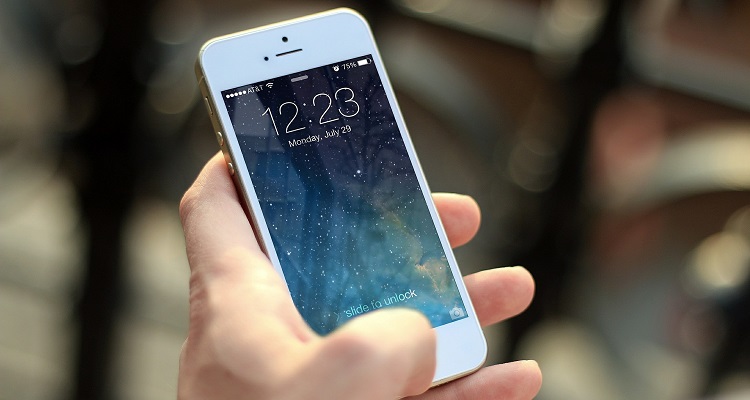 Spotify's splashy direct listing is next week.  But are investors buying into something second-best?
Last month, the Wall Street Journal published a surprising report.  According to the newspaper, this summer, Apple Music, not Spotify, will become the top US streaming music service.  Potentially unnerving Spotify's investors, Apple Music will have the most US subscribers.  Now, a new report may cement WSJ's analysis.
People just use Apple Music more…
Apple first launched its music service just under three years ago.  In that time, it has managed to reach more than half of Spotify's global subscriber tally.  Spotify reached slightly over 70 million subscribers two months ago.  It first launched in late 2008.
Further cementing Apple Music's astonishing growth, it ranked as the most popular music streaming service last month.  That's according to Verto Analytics, which recently published its Verto Index.  This month, the company took a look at top streaming music properties.
With a 23% monthly reach, Apple's music streaming service had 49.5 million monthly unique users, most of them paying subscribers.  Spotify landed in second with a 22% reach, having 47.7 million users.
Interestingly, most people streamed Apple Music on their smartphones — that is, 99% of them.  Only a few users their tablets, and even fewer listened on PCs or Macs.  With a 55% mobile-only share, the Swedish streaming music service had much higher usage on computers.
Pandora and SoundCloud both competed for the next top spots.  Showing its waning popularity, the former had 36.8 million monthly unique users; SoundCloud had 34.2 million.  More people streamed Pandora on their smartphones.  SoundCloud had higher usage among listeners on PCs and Macs.
…But, people actually love Spotify and Pandora more.
In terms of 'stickiness,' a measurement that tracks users' loyalty and engagement, Spotify readily beat out Apple Music.  More people engaged with the Swedish music service than Apple's, 28% to 19 %.  The former's users racked up an impressive 61 monthly sessions – around two sessions per day.  Pandora had the second highest stickiness rating with 22% – users engaged with the app 43 times.
By contrast, Verto Analytics only tracked 12 sessions per month on Apple Music.  In addition, with 13 monthly sessions, TuneIn barely edged out Apple's streaming music service, 20% to 19%.
In February, users spent an average of 2 hours and 56 minutes streaming their favorite music on Spotify.  Pandora had the highest listening hours with 5 hours and 44 minutes.  TuneIn took third with 3 hours and 15 minutes.  Apple Music had the lowest music listening time with just 41 minutes.  Yet, among these four streaming services, Spotify had the lowest average session duration, right behind Apple Music.
More women love Apple and Pandora; men prefer Spotify.
In Verto's gender breakdown, Apple Music and Pandora had more female listeners over male, 56% to 44%, and 59% to 41%, respectively.  Spotify remained more popular among men over women, 56% to 44%.
Analyzing the audience, at 23%, Apple Music had an equal share of millennial listeners (25-34) and baby boomers (55+).  Spotify had a higher share of Gen Z users (18-24) and millennials, 29% and 26%, respectively.  Pandora had more millennials and baby boomers, 28% and 22%, respectively.
Speaking on the findings, Hannu Verkasalo, CEO of Verto Analytics, discussed the recent issues surrounding streaming services.
"The past year has been especially eventful for music streaming services, with SoundCloud's near-collapse, iHeartMedia's bankruptcy, and Spotify's much-anticipated IPO and continued US growth.  Spotify's rise to one of the top streaming platforms serves is a testament to how the music streaming market is supporting the music industry to turn into a growth mode again, with digital revenues overcoming the revenues with physical records."
For more information on this study, you can check out the full report here.
---
Featured image by Jeshoots (CC0)