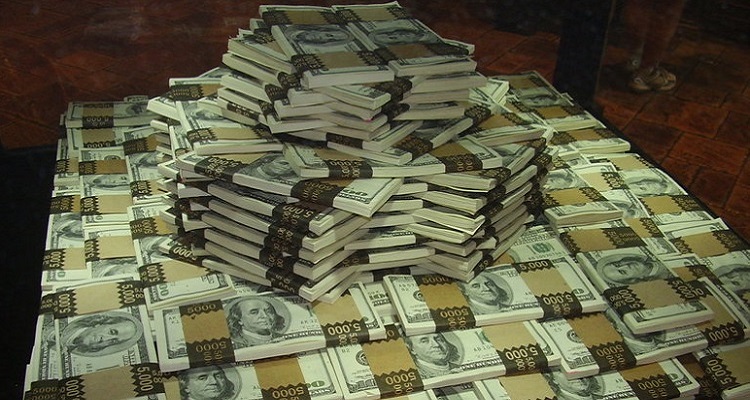 Can this startup predict the next success?
Warner Music Group has purchased Sodatone, an A&R intelligence platform.  Founded in 2016, the start-up's proprietary technology combines streaming, social and touring data with the power of machine learning.  It identifies unsigned talent by tracking early predictors of success.
[WMG]
---
The music exclusives war heats up once again.
Apple Music has added thousands of music videos to its music streaming service.  Reigniting the music exclusives war, the release includes new, exclusive videos from A Tribe Called Quest, Beck, and Kylie Minogue.
[Variety]
---
A legal case without precedents.
High Court judge Nicole Davies has ruled in favor of Chris Goldscheider, a Royal Opera House viola player.  He suffered from acoustic shock, a condition caused by hearing unexpected loud sounds.  Goldscheider alleged that this happened during a rehearsal at the Royal Opera House in September 2012.  Sounds had reached 130.8 decibels.  Reported symptoms included pain, tinnitus, and nausea.
[IQ Mag]
---
Jumping revenue for this indie rights management company.
Kobal Music Group has reported a 23.5% increase in revenues for 2017.  In last year's financial year, the figure jumped $61 million over 2016.  It also rose $100 million from figures published two years ago.
---
How much will your investment in Spotify be worth?
RBC Capital Markets' Mark Mahaney, has made a stunning projection.  According to the financial analyst, once Spotify goes public, it will have an approximate value of $43.5 billion.  Thanks to a rise in smartphones, he expects the streaming music service to explode around the world.
---
Facing the music, but only in the US.
Facebook CEO Mark Zuckerberg will testify before Congress, according to an anonymous source.  He plans to address the company's practices when it comes to user privacy.  In the past several weeks, the now-beleaguered social media platform has faced massive scrutiny around the world.  Zuckerberg has yet to testify before the UK parliamentary committee, something a British MP called "absolutely astonishing."
---
No, radio isn't dying.  Not yet, at least, nor anytime soon, apparently.
NPR has released its latest broadcast and digital ratings.  The non-profit media organization, along with its members, have reached their highest broadcast ratings ever.  According to Nielsen Audio Fall 2017, weekly listeners totaled 37.7 million.  Its monthly podcast audience also grew to 20.4 million unique users and a total of 103.1 million global unique streams and downloads.
[NPR]
---
Own a bit of Bob Dylan history.
Bob Dylan's 1965 Fender Telecaster will go up for auction in Los Angeles.  He used the guitar during his first electric tour.  Julien's Auctions will auction the item as part of its upcoming Music Icons sales on May 19th.  The guitar may fetch between $400,000 and $600,000.  A portion of the proceeds will go to the American Indian College Fund.
[Rolling Stone]
---
Wondering around $5 million.
Podcasting startup Wondery has raised $5 million from a group of investors led by Greycroft, Lerer Hippeau Ventures, and Advancit Capital.  The company behind the Dirty John and Business Wars podcasts plans to expand its podcast roster as well as hire more staff.  Wondery investors include BAM Ventures, Watertower Ventures, Fox Networks Group, and BDMI.
---
Becoming pensively sad on a weekday.
The Weeknd has unexpectedly dropped his latest album, My Dear Meloncholy, (with an intentional comma added).  The singer had previously teased his new album on social media.
[Spin]
---
Heading country.
Former Warner Music Group executive Lisa Ray has joined Sandbox Management.  She'll serve as a day-to-day manager for country music duo Dan+Shay.  Ray had previously served as VP of Artist Development for Warner Music Nashville.
[MusicRow]
---
Featured image by GFDL (CC by-SA 3.0)