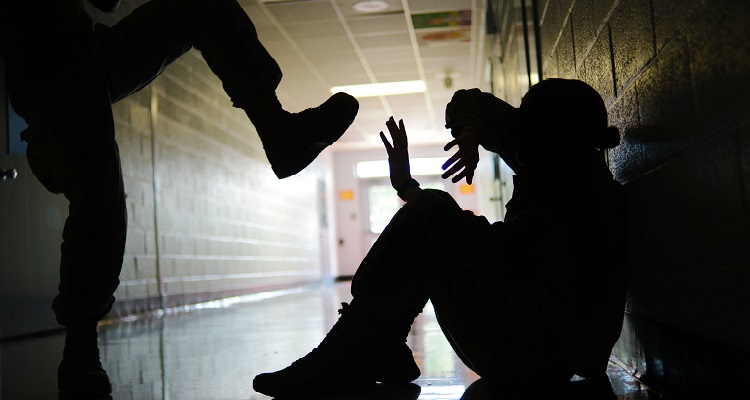 Much to Live Nation and Ticketmaster's chagrin, this New York Times story wasn't an April Fool's joke.
According to a report published yesterday, the Department of Justice (DOJ) has started an investigation into Live Nation's alleged "strong arm" tactics in the live concert industry.  This comes eight years after its merger with Ticketmaster.  Justice Department officials had reassured critics then that the merged company would fairly compete in the live concert industry.
Ticket prices now stand at record highs.  Service fees grow at a constant rate.  Music fans have fewer options about where to go.  Music venues have less power to say which gigs they'd like to receive.  Looks like the DOJ was dead wrong.
Yesterday, The New York Times wrote that DOJ officials have looked into serious, anticompetitive accusations launched at the company.  Live Nation has allegedly "used its control over concert tours to pressure venues into contracting with its subsidiary, Ticketmaster."  Competitor AEG reportedly told officials about strong-arm tactics used against venues it manages.  Venues in Las Vegas, Atlanta, New York, and other cities, would lose shows if they failed to use Ticketmaster as a vendor.
In one accusation, Live Nation apparently punished Atlanta's Gwinnett Center (now the Infinite Energy Center) 5 years ago.  In 2013, for a Matchbox Twenty concert, the ticketing giant had bypassed the popular venue.  It chose to hold the highly-anticipated concert at another venue in town.  According to emails written then, Gwinnett's booking director, Dan Markham, tried to negotiate with a Live Nation coordinator.
"Don't abandon Gwinnett.  If there's an issue or issues, let's address."
Needless to say, it didn't end well.  The coordinator replied,
"Issue?  Three letters.  Can you guess what they are?"
Defending itself from the accusation, the ticketing giant wrote that the decision to bypass the Gwinnett Center "wasn't punitive."  Yet, the company only provided a laughable excuse.  As Live Nation managed the other venue, it "simply fit more people."  In 2014, Live Nation then reportedly cut the number of tours hosted at the Gwinnett Center from 4 to 2.
Dismissing the noticeable drop as a "routine fluctuation," the company may have hoped to put an end to the complaint there.  Markham said in an email that "Live Nation…warned us that they would put us in a literal boycott."
AEG provided the New York Times with the emails.  The company's chief legal officer hinted that federal investigators may have only started scratching the surface.
"What happened in Atlanta is just one example of what has been occurring much more broadly."
Painting an image of a stressed out competitor, Live Nation officials claimed to have never used such aggressive, anticompetitive tactics.  They claim to "never threaten or retaliate."  Speaking with the New York Times, the company's antitrust lawyer, Daniel M. Wall, outright lambasted AEG.
"You have a disgruntled competitor that is trying to explain their loss around the boogeyman that there were threats made that nobody can document."
Wall may have a point.  Ozzy Osbourne, one of his clients, sued AEG on antitrust grounds just last month.  The legendary icon claimed that it had tried to prevent him from playing in London's O2 arena.  Osbourne allegedly first had to play the Staples Center to gain access there.
Yet, in bad news for Live Nation, the DOJ hasn't only looked at AEG's complaints.  According to top executives, it has now investigated claims made at other, non-AEG controlled venues.  This includes Texas' H-E-B Center, and Boston's TD Garden.  Other venue owners have denied that Live Nation uses these "strong arm" tactics.  DOJ officials didn't provide any comments on the investigation.
When Live Nation merged with Ticketmaster, it had signed a consent decree that would prohibit monopolistic, anti-competitive behavior.   Yet, as it now scrutinizes AT&T's deal with Time Warner, and Disney's with 20th Century Fox, the DOJ faces heat over having allowed the merger in the first place, even from within its own ranks.
The department's own antitrust boss, Makan Delrahim, has cited the original Live Nation deal as "problematic."  He reportedly said that the merger "relied too much on the federal government's ability to police corporate behavior."
Responding to the accusations in full force, Jared Smith, Ticketmaster's President, slammed the NYT article.  In a blog post on the company's website, Smith explained that it has fully cooperated with the Department of Justice.
"The reality is that none of these things are true.  It is absolutely against Live Nation and Ticketmaster policy to threaten venues that they won't get any Live Nation shows if they don't use Ticketmaster.  We also do not re-route content as retaliation for a lost ticketing deal.  Live Nation is the most artist-focused company in the world, and misusing our relationship with artists to 'settle scores' with venues would be both bad business and counter to our core beliefs."
Of course, Smith didn't provide a compelling reason to justify its tactics with the Gwinnett Center, or other venues.
Smith's statement may also not be enough to convince music fans and critics of his company's innocence.  In fact, the investigation, and subsequent report, may have permanently branded Ticketmaster and Live Nation as companies that will do anything to weed out the competition.  At least, in the government's eyes.  As Beau Buffier, head of New York Attorney General's Antitrust Bureau, explained,
"The Consent Decree was supposed to prevent Live Nation from using its strength in live entertainment to foreclose competition in ticketing.  But it is now widely seen as the poster child for the problems that arise when enforcers adopt these temporary fixes to limit the anticompetitive effects of deeply problematic vertical mergers."
---
Featured image by US Air Force (Public Domain)