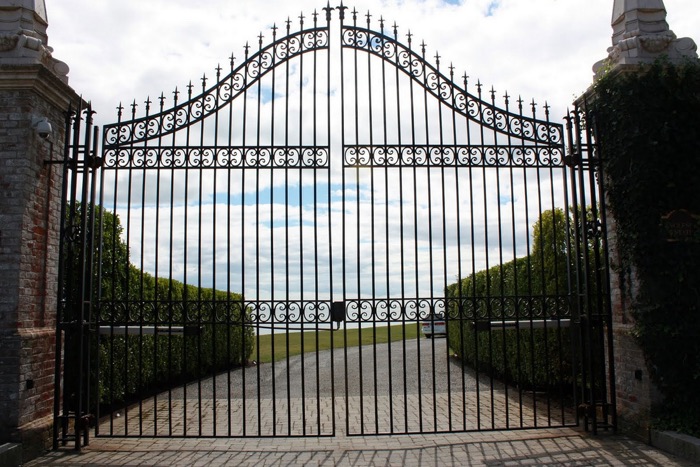 Once upon a time, Daniel Ek vowed to never artificially restrict access to Spotify users.
But that was before a lot of renegotiations and years of back-and-forth.  Now, several years and multiple licensing agreements later, Spotify is offering its first 'windowed' release.
Digital Music News first reported that major labels were pushing for 'windowed' or 'gated' releases in August of 2015.  But given heavy resistance from Spotify, a compromise was in order.  In exchange for relaxed licensing costs, Spotify agreed to window.
Those licensing 'discounts' — if you want to call them that — helped Spotify dramatically improve its bottom line.  And, present a far better story to Wall Street.  Looks like a little horse-trading went a long, long way — and paved the path for a $26.5 billion public offering.
A deal's a deal.  Accordingly, we now have our first Spotify 'windowed' release.
Previously, a few scattered tests have been reported.  But this is the first over-the-top, big artist window.  Jason Aldean's Rearview Town, released today (Friday), is only available to Spotify Premium users.
But don't call this an exclusive.  Far from it: Rearview Town is also available on paid-only platforms Apple and Tidal.  It's also similarly-windowed on Amazon Music Unlimited and Pandora.  In a previous life, Pandora was all about the free — but under new management, its forays into a paid-only tier seem to be marginally successful.
Among the forgotten: the hopelessly-free YouTube, which has yet to deliver a serious premium option beyond Red.  Whether YouTube Music's brand-new boss, Lyor Cohen, is serious about launching a paid platform is anybody's guess at this stage.  For now, it's all about keeping Rearview Town off of YouTube — so let's see if Cohen et. al. decide to cooperate.
Update Fri. Apr. 13th: We've now learned that YouTube Red will actually be offering the release, windowed against broader YouTube.  
+ YouTube Is Going to Repeatedly Stuff Ads In Your Face Until You Pay
Also: paid downloads from the iTunes Store, as well as physical formats like CDs, are available now.  We're not sure if there's a vinyl record in the mix (but hey, maybe there's an 'HD vinyl' coming next year).
After a two-week window, the freebie world can also indulge in Aldean's album.
This isn't a Universal Music Group release — but it doesn't matter.
Instead, Aldean is coming from the camp of Broken Bow/BMG.  But you can thank stalwarts like UMG chief Lucian Grainge for making this a reality.
Or, Jason Aldean himself.
Sure, Taylor Swift has been incredibly vocal about Spotify's exploitative payments to artists.  But Aldean has also spoken up.  The country star removed his music from Spotify entirely in 2014, only to replace it after being faced with the specter of streaming irrelevance.
That's a scary place to be, especially as Spotify and its streaming rivals start to replace everything else.  Indeed, Apple is now scheduling a shutdown of its iTunes Store, thanks to plummeting demand for the less-convenient format.
That's progress, sort of.
"Everyone in the music business is trying to figure out how to make streaming work financially, so that the creative community gets paid fairly," Aldean commented after reluctantly re-uploading his catalog onto Spotify.  "I'm happy to have been part of that dialog and will continue to be as it all unfolds."
"I've heard from you, the fans, that you really miss being able to stream my music.  I definitely want you to be able to find it easily, so we've decided to make it available again."
Perhaps it's a sad commentary that the biggest, most powerful artists have little sway against Spotify.  But with this latest windowing development, maybe they have a little more power than they thought.
---
Send confidential tips to [email protected].  Image by NannyCam (CC 2.0).  Written while listening to Fleet Foxes.