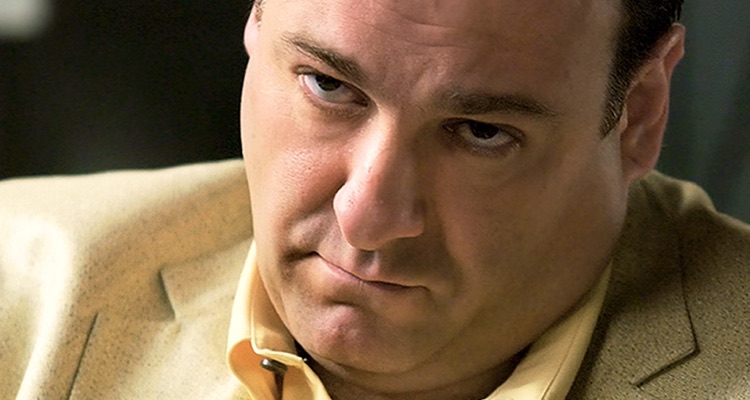 Comcast has already issued threats of heavy 'paid prioritization' surcharges and throttling against Netflix, sources have shared.  The threats have been used to force Netflix to sign at least one unfavorable agreement.
Updated, April 17th 10 am PT to include comments from both companies (see paragraph 4).
Major internet providers have always complained that popular services like Netflix are getting free or low-cost access on their broadband connections.  And, collecting subscription revenues without paying enough for access.  Now, it looks like one major ISP is doing something about it.
According to sources speaking confidentially with Digital Music News over the weekend, Comcast has already started threatening heavy access fees against Netflix.  That includes threats — both implicit and 'verbally explicit' — of punishingly-high access charges or outright throttling if Netflix didn't concede to deal terms highly advantageous to Comcast.
Those fees for access are now legal following the FCC's repeal of net neutrality rules.  Previously, charging for 'paid prioritization' or intentionally throttling a site or platform was illegal.
+ Los Angeles Wants to Build Its Own Citywide Broadband Network
In comments to Digital Music News, representatives from both Comcast and Netflix firmly denied that recent agreements signed by Netflix were based on implicit or explicit threats.  "These assertions are completely false and have no basis in fact," Comcast spokeswoman Lisa Scalzo emailed.  Separately, Netflix rep called the allegations "entirely false."  Our sources countered that the media reps had zero involvement in the negotiations, and would have little knowledge of the threats.
Currently, Netflix has approximately 55 million paying subscribers in the U.S.  Those subscribers are frequently 'cutting the cord' with cable providers like Comcast, for obvious reasons.  Netflix, in turn, demands a high percentage of bandwidth from ISPs like Comcast — all while billing customers directly (i.e., 'owning the billing relationship').
All of which has resulted in lost revenues and lowered per-subscriber fees for Comcast, especially when net neutrality laws were in place.  Hence the frustration by companies like Comcast under the previous administration — and the motivation for intense lobbying to drop net neutrality rules.
The allegations come shortly after a suspiciously bad deal between Netflix and Comcast's cable offering.
According to an official release from both companies, the stepped-up package will automatically bundle Netflix for Comcast Xfinity and traditional cable subscribers, across exiting and future services.  A key component of the deal is that Comcast will now own the customer billing relationship, considered the most important component of a customer subscription.
In turn, Comcast will share downstream revenues with Netflix, instead of Netflix collecting the money upfront.  None of that is ideal for Netflix.
+ Comcast Substantially Increases 2018 Rates, Says Customers 'Getting More for Their Money'
Earlier, Comcast integrated Netflix as a part of its Xfinity 'X1' suite of on-demand internet channels, alongside other platforms like YouTube and even Spotify.  Now, the X1 remote allows Xfinity subscribers to easily toggle between mainline cable channels and Netflix channels.  "On X1, customers can watch the NBA Playoffs live, catch up on Stranger Things, set their DVR to record the newest season of The Walking Dead and check their security cameras or voicemail, all in one place," a joint release from Comcast and Netflix states.
The expanded phase of the relationship positions Netflix alongside more traditional cable offerings as well.  That offers a bridge between traditional and on-demand, and a solution for Comcast to stem the 'cut the cord' exodus.
The second-to-last paragraph of that release reveals the key component demanded by Comcast in the recent negotiation, according to sources.
"Netflix-related billing will be handled directly by Comcast, giving customers one, simple monthly statement," the release states.
That billing relationship was apparently something Netflix never wanted to relinquish.  But the on-demand platform has been forced to concede — or face seriously-elevated access charges.  Those increased charges would take the form of dramatically-increased 'paid prioritization' surcharges to reach Netflix's exiting 55 million subscriber base, or forced throttling against Netflix if the platform refused to play ball.
Accordingly, that's a chip that Netflix wouldn't easily hand over in previous negotiations, but is now forced to relinquish under revised net neutrality laws.  Accordingly, Netflix has chosen to agree to the direct billing concession, while 'maintaining status quo' on existing access to its subscribers.
Of course, that development opens the door for every other ISP to pinch Netflix in exactly the same manner.  Which means the FCC's net neutrality rollback is already shifting the playing field in favor of ISPs.
Relief from state net neutrality laws?
Comcast's arguably abusive toll charges could be checked by state net neutrality laws — if they stand.  Just recently the states of Washington and Oregon passed net neutrality laws, and California appears next.  But ISPs like Comcast have fought aggressively against those laws, arguing that they are illegal.
+ GOP Senator Introduces a Bill That Would Ban U.S. States from Making Net Neutrality Laws
Meanwhile, heavy attention is now shifting towards California, where a  stringent net neutrality law is expected to pass.  And, set the stage for a dramatic showdown between state and federal net neutrality ordinances.
---