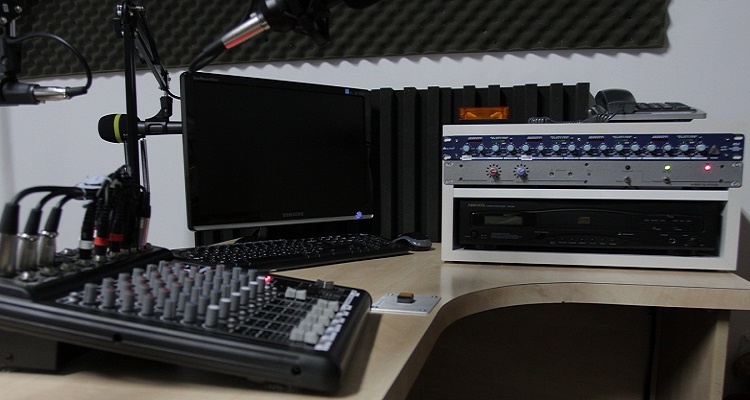 With generous listeners like 'Suzanne,' don't expect public radio to go away just yet.
46-year-old Seattle radio station KEXP 90.3 FM has announced that it received a nearly $10 million donation from a single donor.
The anonymous donor, only known as 'Suzanne,' made the gift shortly before her death in 2016.  Lawyers of her estate told the radio station about the donation in February of 2017.  KEXP kept the donation confidential while the station's leadership and board figured out what to do with the gift.
KEXP Executive Director, Thomas Mara, believes that the donation is the "largest-ever gift to a single U.S. public radio station."  KEXP usually has a two-year cash budget of $8 million.  Half of that comes from donations.
Speaking about the initial reactions to the news, Mara told the New York Times,
"It was deeply moving to simply watch people's expressions.  A lot of smiling, head shaking, even some tears."
KEXP announced that it will place the bulk of the money in a longtime reserve.  It will also fund a full-time education and outreach team.  In addition, the money will go towards KEXP's digital content strategy.
Speaking on planned education programs, the station said in a press release.
"[The programs are] aimed at inspiring younger audiences to engage their curiosity around music, services and programming for emerging artists, media-creation experiences for aspiring DJs and music journalists, and outreach activities aimed at deepening KEXP's connections to local communities."
Mara added that the station will also focus on providing musician workshops.  Planned topics include securing festival bookings, understanding contracts, and remaining healthy on tour.
KEXP first started in 1972 at the University of Washington.  Former Microsoft executive Paul Allen donated $3 million in 2001 to build a studio off-campus.  After the donation, the station changed its name from KCMU.  It also started operating as an independent nonprofit organization.
So, who is the masked donor?
The station didn't provide much information about 'Suzanne'.  According to KEXP's Director of Development, while the donor had family ties to Seattle, she didn't live in the city.  The station first started receiving intermittent donations from Suzanne in 2010.  Suzanne had listened to the station since the 90s.  In a testimonial before her death, she described the role KEXP played in her life.
To honor Suzanne, the radio station celebrated her "life, generosity, and love of music" during its afternoon programming yesterday.  KEXP Chief Content Officer Kevin Cole played "a special set of programming dedicated to her memory."  The station also broadcast her testimonial during the tribute.
Suzanne had told the station,
"When I told my uncle that my favorite radio station had just gone off the air, he turned me on to KEXP.  Music is one of the best ways to unite people globally, and I love an organization which spreads that goodness."
---
Featured image by PXhere (CC0)