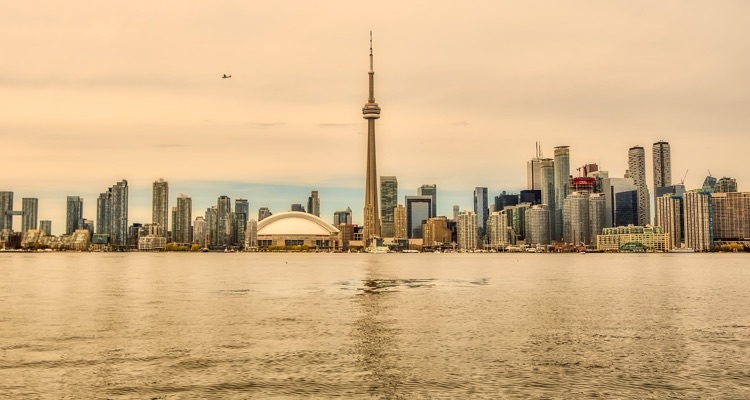 Canadian Music Week wants to claim the music industry's next big breakthrough.
So many music industry problems to solve.  And only so many geeky hackers to do it.  Now, Canadian Music Week wants to toss a breakthrough innovation into the ring, so they're pouring lots of money and resources into a serious Hackathon.
This is the first time that CMW has delved into a Hackathon space, though there are plenty of willing investors ready to pounce on the right idea (and coders).  Even better: Canada's got a support system for up-and-coming enterprises.  So savvy backers could look to blend their own investment with government participation.
You'll also see Universal Music Group Canada, as well as the newly-hatched Capitol Innovation Center, mingling around.  Both are stated sponsors, along with Muzooka and Cloudinary (among others).
Leading the charge is David Hazan, CMW's Head of International Partnerships.  Hazan, an ex-major label guy himself, is corralling a lot of big sponsors and splashy prizes to make this work.  He's also steering the event towards artist compensation, a gnawing problem as the industry expands.  "Our Hackathon has been created to help artists financially benefit from the proliferation in new technologies and the abundance of data that can be successfully leveraged to help artists grow their revenues and fan base," Hazan told DMN.
(Here: drop David a note directly at [email protected].)
The Hackathon is being blended into CMW's Tech and Innovation Summit, all of which greatly increases the chances of Canada producing a winner.
The action is happening May 8-9 in Toronto, specifically at the Brainsights building, 70 Peter St., Suite B01.  It's a unsuspecting edifice that will be crammed with coders, sponsors, investors, and entrepreneurs, all looking to produce something functional.
The judges panel is a strongly influential bunch.  And make no mistake: these execs and investors aren't just judges — they're shrewdly looking out for brand-new concepts and idea before anyone else.  Here's the panel:
Olivia Diamond, Shed Creative Agency
Jay Rosenzweig, CEO of Rosenzweig & Co.
Jodi Kovitz, Founder & CEO, #MoveTheDial
Shawn Wilson, CEO of Muzooka
Greg Nisbet, Founder & CEO of Mediazoic
David Dufresne, Partner at Panache Ventures
Roger Chabra, CIO of TribalScale
Ralph Simon, Founder & Chief Executive, Mobilium Global
Hosting the entire affair is Travis Laurendine, who you might call the King of Hackathons.  Laurendine has overseen splashy hackathons for SXSW, Outside Lands, Bonnaroo, the Super Bowl, and even The White House (though maybe that one was a little bit too disruptive).
In terms of prizes, the winning team will actually walk away with some nice sweeteners.  Those include a pair of Beyerdynamic headphones, a free dinner at the Thompson Hotel in Toronto (sorry, Pick 6ix is sold out), plus passes for Ottawa Bluesfest, Moogfest, The Indie Awards, Canadian Music Week Conference, O'Cannabiz Expo, and VIP tickets to see Rebelution.
Of course, those are just perks for the winning teams, with the bigger prizes coming in the form of publicity, backing, and potentially fat hires.
More details here.
---
Send confidential tips to [email protected].