As part of the armistice, South Korea's assemblage of massive speakers will stop pumping Kpop into North Korea.
Peace has its benefits.  And ahead of historic talks that occurred last week, South Korea stopped broadcasting Kpop music into North Korea at high decibels.
The speakers were strategically located in different areas along the border, particularly where North's troops are stationed or where civilians live.  South Korea would broadcast just about everything — ranging from Kpop music to news reports critical of the North.
The propaganda broadcasts have been running on-and-off since the Korean War ended in 1953.
+ South Korean Kpop Group Red Velvet Performs for North Korean Dictator Kim Jong-Un
South Korean spokesman Choi Hoi-hyun told reporters that the newfound silence aimed to "ease the military tension between the two Koreas and develop a peaceful summit atmosphere."  He also added that "we hope this decision will lead both Koreas to stop mutual criticism and propaganda against each other and also contribute to creating peace and a new beginning."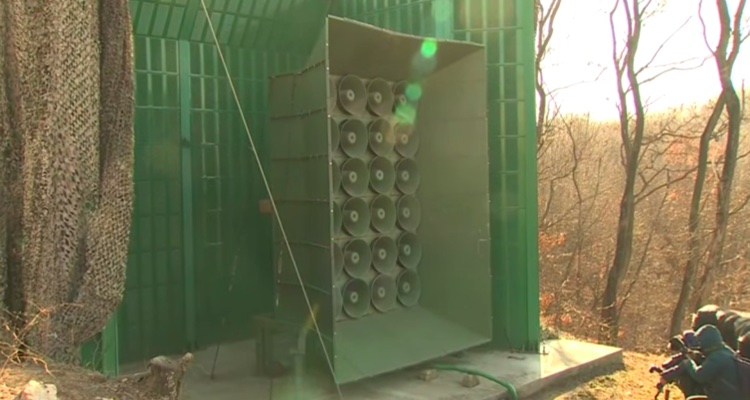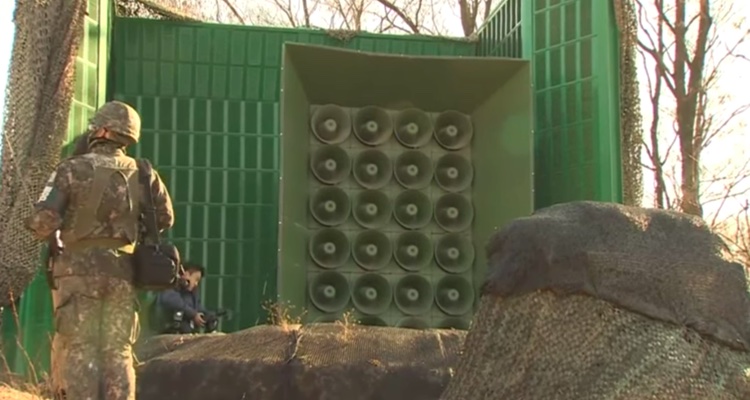 The North has its own system of speakers along the border.  These border-blasters were playing reports critical of Seoul and its allies, though most of that was dismissed as 'fake news' by South Koreans.  And hey, probably the same was happening vice-versa.
On a bigger note, the summit between the two Koreas was a smashing success.  In an unprecedented move prior to the summit, North Korea said it was suspending nuclear tests and closing an atomic test site.  An extremely welcomed move according to South Korea's President Moon Jae-in, who called it "a significant decision towards total denuclearization of the Korean peninsula".
Significant steps are now being taken so peace and unity can reign over the two Koreas.  No one knows if turning off the gigantic speakers will be a permanent move as part of the peace talks.
And who knows: the North's soldiers and civilians living near the border might actually miss the lovely tunes of BTS, EXO, PSY, and Red Velvet.
---