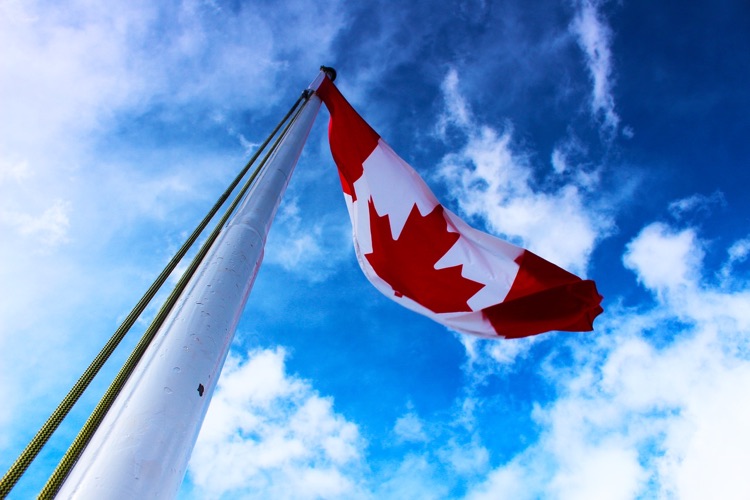 The U.S. has just published its 'Notorious Markets List' – and Canada is near the top.
The United States has racked up its fair share of piracy offenses over the years.  So maybe this is a classic 'pot calling the kettle black' scenario.  Either way, Canada is close to the top of the US Trade Representative's just-published 'Special 310 Report' on piracy and intellectual property violations.
Canada was outed in the just-released '2018 Special 301 Report on Intellectual Property Rights,' which is mandated by the US Congress and prepared by the USTR.  In total, 36 other countries are listed, with Switzerland also making a surprise appearance.
+ Netflix and Spotify Aren't Reducing Piracy, Study Finds. 'Piracy Is Higher Than Ever…'
And then, there's China, which tops the priority list for the 14th consecutive year. According to the report, China is guilty of "coercive technology transfer, impediments to effective IP enforcement and infringing activity such as trade secret theft, online piracy, and counterfeit manufacturing."
"The clear message to China is that it should address all the problems identified in the Special 301 report, and we will continue to consider all avenues available," a USTR bureaucrat declared.
Canada was selected for its "failure to resolve key longstanding deficiencies in protection and enforcement of IP."  The USTR also deems Canada's copyright exception for educational purposes as a grave concern.
+ 86 Year Old Grandma Busted for Pirating Post-Apocalyptic First-Person Shooter Game 'Metro 2033'
Alongside China, Canada joins this shamed lot of other piracy-infringing countries: Indonesia, India, Algeria, Kuwait, Russia, Ukraine, Argentina, Chile, Colombia, and Venezuela.
Also being watched is Thailand, Vietnam, Pakistan, Tajikistan, Turkmenistan, Uzbekistan, Egypt, Lebanon, Saudi Arabia, UAE, Greece, Romania, Switzerland, Turkey, Mexico, and Costa Rica.
The report itself seemed pretty sloppily assembled.
Torrentfreak noticed that throughout the report, the USTR didn't even update '2017' to '2018'.  For example, the 2018 report proclaims: "The 2017 Notorious Markets List includes examples of online marketplaces reportedly engaging in commercial-scale online piracy, including sites hosted in or operated by parties located in Canada, China, Cyprus, India, the Netherlands, Russia, Switzerland, Ukraine, and elsewhere."
Accordingly, it's unclear if anyone is really reading this bureaucratic destruction of a tree.
According to the USTR report, "the Special 301 listings and actions announced are the result of intensive deliberations among all relevant agencies within the U.S. Government, informed by extensive consultations with participating stakeholders, foreign governments, the U.S. Congress, and other interested parties.  The USTR looks forward to working closely with the trading partners identified in this year's report to address these and other priority concerns."
---