The 'DMZ Peace Train Music Festival' is happening along Korea's Demilitarized Zone.  Here's the early line-up of participants and bands.
What's the perfect way to celebrate the end of the Korean War and a newfound peace between North and South?  Of course, a music festival!
Now, it looks like a serious music event along the Korean Demilitarized Zone (DMZ) is actually going to happen later next month.
According to details tipped to DMN this morning, several bands have already jumped on board.  That includes some serious acts hailing from South Korea, Taiwan, North Korea and the United Kingdom (we'll post confirmed names when we have them).
And depending on how much momentum this gets, we'd anticipate some seriously-huge acts joining later.
Here's the early list, with more bands undoubtedly being announced in the coming days.
International
Vaudou Game (France/Togo), Colonel Mustard & the Dijon 5 (Scotland), Joyce Jonathan (France), Mitsume (Japan), No Party for Caodong (Taiwan), Zenobia (Palestine)
Korean

Jambinai, Crying Nut, Galaxy Express, Billy Carter, Say Sue Me, SsingSsing, Idiotape, Kiha and the faces, Se So Neon, Adoi, Hitchhiker, Kirara, Seunghwan Lee, Soochul Kim, Sanae Kang and more.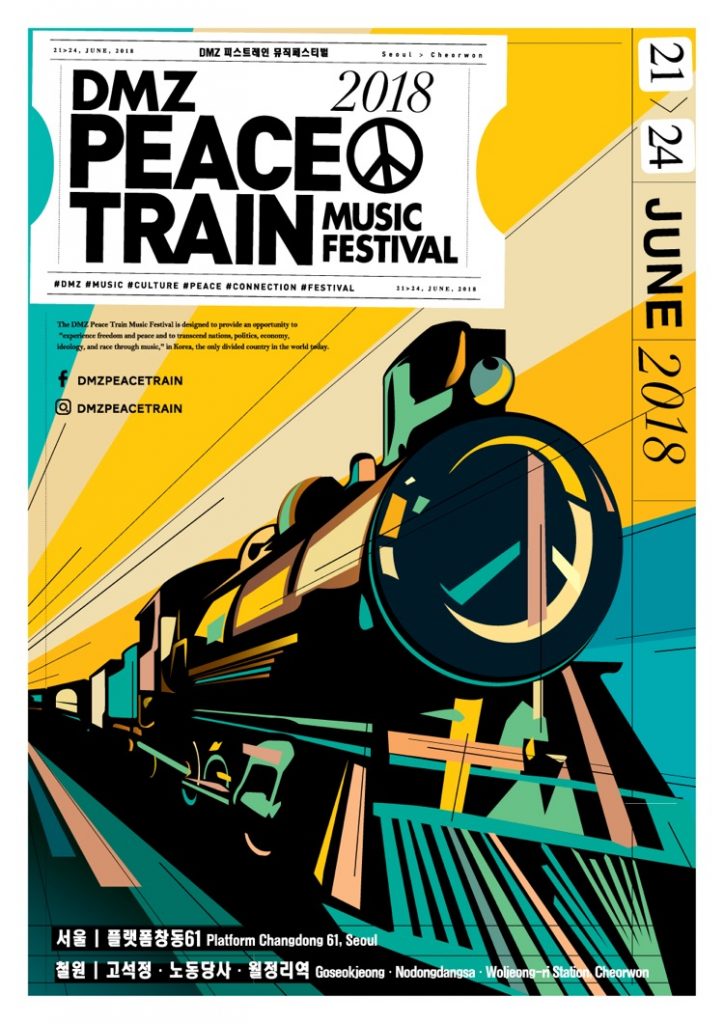 The location of the event will be Goseokjeong​, which is located just outside the DMZ entrance.
So technically this isn't inside the DMZ borders, which would probably be logistically impossible at this early stage.  This is also technically on the South Korean side, so there's little chance that any North Koreans will be able to partake.
But, they will undoubtedly be able to hear the festival.  Ironically, South Korea recently turned off a panel of loudspeakers along the DMZ that blasted music and news over the border.  That included lots of Kpop, which may not have been the most welcomed intrusion.
+ A Hacker Breaks Into a North Korean Radio Station — Then Starts Trolling
​The event itself was coordinated by the Governor of Gangwon and ​​the University of Seoul.  The organizers behind South Korea's ​Zandari Festiva​l are also jumping in.  Also there's lots of early industry participation, with the following names being thrown around:
Stephen Budd​​ (Africa Express, ONEFest, NH7)
Martin Elbourne (Music Cities​ Convention, The Great Escape, NH7)
Martin Goldschmidt (Cooking Vinyl)
Mark Meharry (Music Glue)
Shain Shapiro PhD​ (Sound Diplomacy)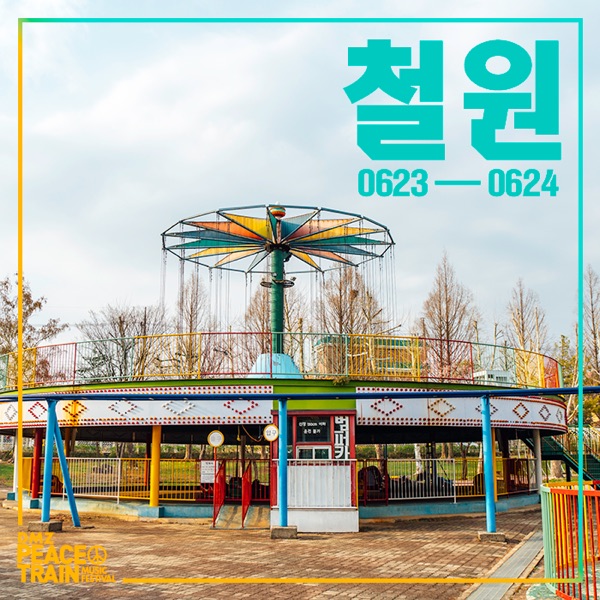 Leading up to the DMZ Peace Train will be a conference hosted by Shapiro's Sound Diplomacy.
"Prior to the festival on June 21st in Seoul, Sound Diplomacy will host a small conference dedicated to the role of music and conflict resolution," the organizers shared.
"While speakers are to be announced, topics will include the role of music in demilitarization and music cities and peace. The conference will also be free to all industry and festival attendees."
And the best part: the entire festival will be free.  Though bring some cash for beer, food, lodging, and other festival essentials.
Want to get involved?  Drop a note to Cecilia Soojeong Yi, the event's planning director, at [email protected]
---