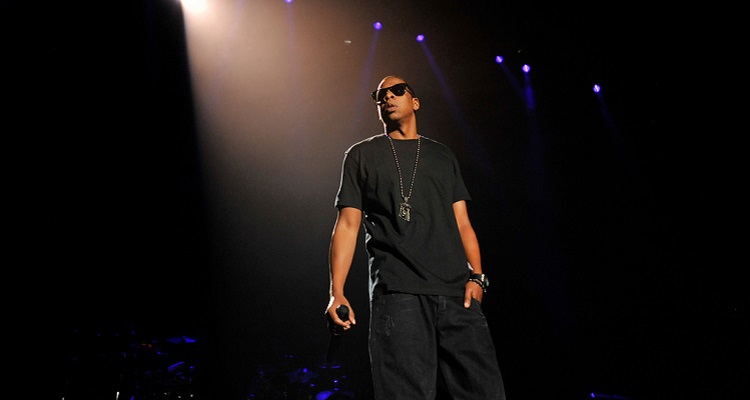 The US Securities & Exchange Commission (SEC) is now forcing Jay-Z to cooperate in an investigation involving suspicious Rocawear deals.
A federal investigation involving the Securities & Exchange Commission (SEC) is rarely a welcomed development.  Accordingly, Jay-Z (aka Sean Carter) and his attorneys have been resisting calls by the agency to testify and offer documents.
Now, the SEC if fighting back. Just recently, the agency asked a federal judge to force Carter's cooperation.  That judge has now ordered the rapper to appear in Manhattan Federal Court to disclose details stemming from a suspicious $200 million acquisition by Iconix Brand Group in 2007.
Just this (Thursday) morning, federal judge Paul Gardephe ruled that sufficient evidence existed to compel Sean Carter's participation in a broader investigation related to alleged financial violations.
It's unclear exactly what is being examined in this matter.  But the SEC says Iconix's financial reporting around its Rocawear acquisition — and potentially other dealings — are suspicious.
In March of 2016, Iconix wrote down a massive $169 million related to its Rocawear buyuout.  And just last year, the company triggered another Rocawear write-off to the tune of $34 million.
The agency pointed to a continued partnership involving Jay-Z, one that continued after 2007.  "After the acquisition, Carter and Iconix maintained publicly-disclosed partnerships related to the Rocawear brand," the SEC offered.
Just how much fire is attached that smoke is unclear.  But any participation in fraudulent financial trickery that misleads investors could lead to extremely serious charges — including prison time.  And when it comes to celebrities, federal agencies like the SEC are doubly diligent (fair or otherwise).
The SEC has been attempting to get Jay-Z to testify since November of last year in connection with its Iconix investigation.  The rapper has either flat-out refused or decided not to respond, according to details shared.  That has prompted the stepped-up action from the Commission, and could create serious obstruction charges for Carter if actual wrongdoing is uncovered.
"Carter failed to appear as required by the subpoenas and, through his counsel, Carter has declined to provide any additional dates on which he will agree to appear for investigative testimony," the SEC stated.
Iconix controls a number of high-profile fashion brands, including Mudd, Mossimo, Joe Boxer, Bongo and Ed Hardy.  In Thursday trading, Iconix shares were plunging — which is usually the impact of a serious SEC probe.
---