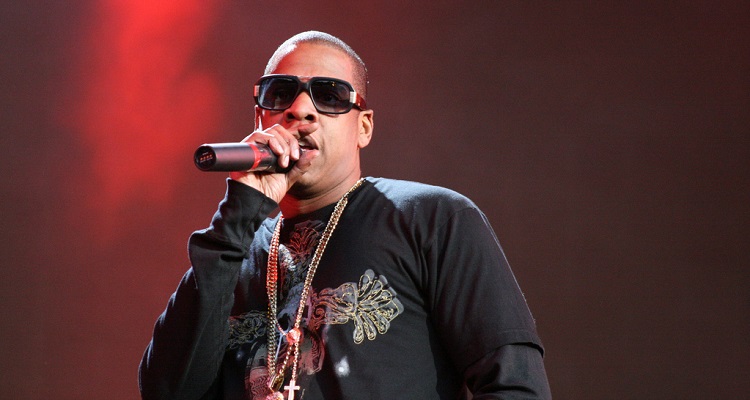 Spotify + Hulu…and Scribd?
According to a new report, Spotify may expand its entertainment bundle to include Scribd's audiobook service.  TechCrunch notes that the company has placed a consumer survey in its mobile app.  The survey reportedly asks users several questions about audiobooks including one about a bundle with Spotify, Hulu, and Scribd combined.
The bundle would reportedly add $2.99 on top of Spotify Premium for Family's $14.99/month subscription.  Users would have access to a Hulu Limited Commercials plan, Spotify Premium, and 1 Scribd audiobook credit per month.  Users could download the ad-free audiobooks for offline listening.
---
Pandora has actually done much better than expected.  So, why does it continue to bleed money?
Pandora Media has reported a smaller-than-expected quarterly loss, thanks in part to higher subscription revenue and smaller declines in advertising.
Pandora Media's total subscription and other revenue skyrocketed 61.3% to $104.7 million.  Analysts had expected $104.6 million.  Pandora's advertising revenue also dropped just 3.9% to $214.6 million, surpassing analysts' estimates of $198.7 million.
Pandora also posted a loss of 27 cents per share.  Total revenue jumped to $319.2 million.  The company beat estimates of a loss of 38 cents per share and a total revenue of $304.3 million.
Perhaps most importantly, Pandora Media's net loss grew to $131.7 million, a slight 0.5% drop year-over-year.  Adjusted EBITDA was a loss of $73.3 million, a 2.8% increase over the same quarter last year,  Pandora shares rose 8% after the earnings report.
---
Another Walmart kid goes viral.
On a video circulating the internet, Estelle Martin, a local teen from Buffalo, dances to Kpop girl group GFriend's single, 'Time for the Moon.'  In the video, she lip syncs, twirls, pantomimes, and hits every beat in the song.  Dubbed the 'GFriend Dancing Walmart Girl,' the viral video has people speculating that Martin will become the next Moses Ramsey, aka the Walmart Yodeling kid.
---
Detroit radio boycotts Kanye West, but Adidas stands by him.
Detroit radio station 105.1 The Bounce has banned music from Kanye West.  In a post on Facebook, DJs BiGG and Shay Shay explained their decision to #MuteKanye.  Following West's controversial slavery remarks, the DJs wrote that they "don't want to hear Kanye's music… don't want to play Kanye on our show… don't want to talk about Kanye anymore."  Earlier this week, Kanye West made headlines after claiming that America's 400 years of slavery appeared to be a deliberate mental 'choice' by blacks.
In addition, Adidas has issued a statement supporting the troubled rapper.  CEO Kasper Rorsted said that West and his Yeezy footwear brand remain "very important part of our brand from a revenue standpoint and how we promote our products."
---
YouTube Music's new redesign may confirm Google Play Music's closure.
Google has updated its YouTube Music app, now rolled out to a few users.  According to Reddit user c2fifield, the company has updated the app's music player and Now Playing elements.  The user also reported that the shuffle algorithm now works better.  The redesign has seemingly set off speculation that Google will indeed unify Play Music and YouTube Music into a single streaming music service – YouTube Remix.
---
YouTube now has 1.8 billion monthly logged-in users and new deals with Will Smith, Demi Lovato, and Coachella.
Speaking at the company's Brandcast event, YouTube CEO Susan Wojcicki has confirmed that the popular video platform now has 1.8 billion logged-in users every month.  The popular video platform last announced 1.5 billion monthly logged-in users last August.
Speaking about YouTube's future plans, Wojcicki said that the video platform will "double down" on original YouTube Red content.  The company will launch new videos featuring Will Smith, Demi Lovato, and Kevin Hart.  YouTube has also renewed its exclusive live-streaming deal with Coachella.
---
"In Crust We Trust."
Kendall Jenner and Apple now face a trademark infringement lawsuit over the launch of her new Beats 1 Radio station, Pizza Boys.  Robert Karageuzian, founder of LA-based art collective Pizzaboyzzz, claims that Jenner stole his brand with the launch of her radio show.  She also allegedly stole the art collective's slogan, "In Crust We Trust."  Karageuzian claims to have sent a cease-and-desist letter to Apple, which the company reportedly ignored.
---
Jay-Z sued for not paying up.
A Scandinavian law firm and a finance company have filed a lawsuit against rapper and entrepreneur Jay-Z in Manhattan Federal Court.  Roschier Advokatbyra AB and Skandinaviska Enskilda Banken claim that the rapper has stiffed them out of $598,383 for their work in the purchase of TIDAL.  In the lawsuit, they allege that they spent thousands of hours putting the TIDAL deal together.  The lawsuit names S. Carter Enterprises as the defendant.
The news comes as Jay-Z remains the center of an investigation by the Security and Exchange Commission.  Yesterday, security watchdogs subpoenaed the rapper and entrepreneur.  He has allegedly refused to testify about his continued financial ties to beleaguered company Iconix Brand Group.
---
Can blockchain save the music industry?
Jesse Grushack, founder of Ethereum-based platform Ujo Music, claims that the music industry doesn't fairly pay artists.  He claims to have the solution to this problem with his company's blockchain technology.  Ujo Music forms part of the Consensys studio, led by Ethereum co-founder Joe Lubin.  More than 80 artists – including Imogen Heap, RAC, and Giraffage – are on Ujo Music's platform.  Though the platform doesn't yet allow monetary exchanges, Grushack vowed that the artists will eventually receive payment with Ethereum.
---
Cloudflare and the RIAA reach an agreement over MP3Skull.
The Recording Industry Association of America and internet services firm Cloudflare have reached a new agreement should piracy site MP3Skull resurface and use the firm's platform.  Through a tailored process, record labels can file an emergency motion requiring Cloudflare to block new MP3Skull domain names.
---
Live Nation posts a solid Q1 2018.
Live Nation has posted strong Q1 2018 financial results.
Revenue jumped 19% to nearly $1.5 billion over 4,900 shows.  This represents a 22% increase year-over-year.  In addition, Ticketmaster had the largest quarter in its history with over 60 million ticket transactions.
Adjusted operating income rose 24% to $114 million.  Live Nation also promoted 22% more shows for 15% more fans globally.  The company has also sold 48 million tickets to date, a 5% increase year-over-year.  Average spending per fan at amphitheaters will grow at least $2.50 this summer.
---
Rapper G-Eazy arrested in Stockholm.
Authorities have arrested rapper G-Eazy in Sweden for assault and cocaine possession.  According to local media reports, a fight had broken out at a club in Stockholm.  A court will rule on Friday whether the rapper goes free, or will remain in jail.
---
Featured image by Rich Thane (CC by 2.0)