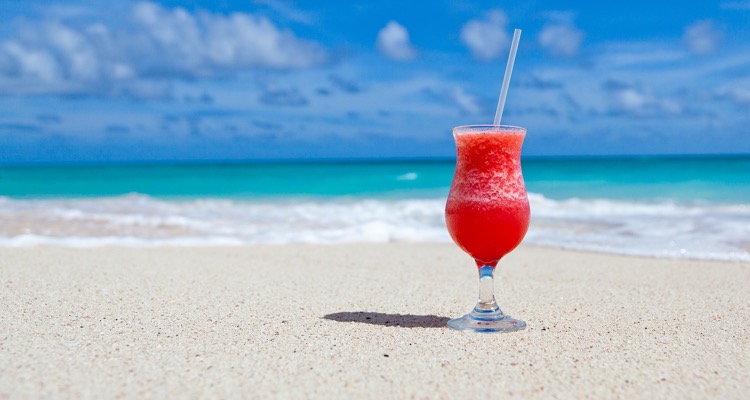 SOCAN inks an agreement with Ducapro.
SOCAN has announced an agreement with performance rights organization Ducapro. The agreement allows SOCAN to deliver back-office royalty administration services across the Caribbean island countries of Aruba, Curacao, Bonaire, and St. Maarten.
---
American Express throws its support behind the Australian music industry.
American Express has announced the American Express Music Backers Program, a $1 million investment to support the Australian music industry.  Over the next year, the program will offer music businesses, artists, and fans the opportunity to access financial support, mentorship, and other tools.  The American Express Music Backers Program will connect music fans with their favorite bands in the country.  Selina's, a venue in Sydney, is the first Music Backers recipient.  Tomorrow, it will host a free show by The Killers.
---
Andrew Colvin and Adam Voith join WME.
WME has hired music agents Andrew Colvin and Adam Voith from Billions.  Based in Nashville, the duo brings a roster of clients including Mumford & Sons, Bon Iver, Jason Isbell, and Vampire Weekend.  The move comes after former CAA Nashville co-head Scott Clayton joined WME as a partner.  Ex-CAA festival department co-head Matthew Morgan and Buster Phillips also joined WME.
---
Spotify now streams your favorite music — and tells you the story of how they were made.
Spotify has signed a deal with Bloomsbury Publishing, a British indie publishing house.  The European streaming music service will now offer audiobooks on the production of some of the world's most popular albums.  Offerings will include audiobooks on Bruce Springsteen's Born in the USA, David Bowie's Low, and Metallica's Black Album.  Bloomsbury Publishing is best known for releasing the Harry Potter novels.
---
Facebook takes on Musical.ly.
Instagram may be launching a very serious music feature. Recent changes in the app's code reveal that users will search for music alongside other content.  This includes searching for songs, genres, and even musical moods.  Music will reportedly play when viewing other users' Instagram Stories.
This could be very, very big — our full coverage starts here.
---
Roger Vorce passes away.
Roger Vorce, co-founder of the Agency for the Performing Arts, has passed away.  He was 88.  At the time of his passing, Vorce held the title of Chairman Emeritus at the talent agency.  He co-founded the company with former MCA executives David Baumgarten and Harvey Litwin.  Vorse represented Liberace, Johnny Cash, Harry Belafonte, Tony Bennett, Peggy Lee, and Ginger Rogers, among others.
---
Choon launches with notes token payments.
Blockchain streaming music service Choon has launched its beta program.  The service allows users the opportunity to listen to indie music.  Artists on the platform receive payments with /NOTES tokens, exclusive to the platform.  The beta program now has over 1,000 tracks from 500 artists, with several thousand more on a waiting list.
---
Dr Dre ≠ Dr. Drai.
The US Trademark Trial & Appeal Board has ruled against Dr. Dre in a lengthy trademark battle with a gynecologist.  The case first emerged in 2015, when Pennsylvania-based gynecologist Draion M. Burch attempted to trademark his nickname, Dr. Drai.  The gynecologist has released several books and videos, along with a YouTube channel, under the name.  The US Trademark Trial & Appeal Board ruled that Dr. Dre failed to show the similar names would mislead consumers.
---
Taylor Swift holds a private concert for foster and adoptive families.
Taylor Swift invited 2,000 foster children and adoptive families to a final dress rehearsal in Arizona.  According to one mother, the singer performed her entire 2-hour concert ahead of her Reputation tour.  Swift also bought everyone pizza and desserts afterwards.
---
Clive Miller joins Support Act as CEO.
Clive Miller has joined Support Act, an Australian charity, as its new CEO.  The registered non-profit organization raises funds to provide crisis relief arising from illness and accidents among people working in the Australian music industry.  Miller will start on May 21st and will replace current CEO Joanna Cave, who leaves Support Act after 5 years.
---
Arcade Fire honored at Canadian Music Week.
On May 10th, during Canadian Music Week, Arcade Fire will be honored for their charity work.  The group had previously received the International Achievement Award at the Juno Awards gala dinner.  Frontman Win Butler told over 1,500 members of the music industry and fellow artists then to be more philanthropic.
---
AIR Studios up for grabs.
London's AIR Studios, founded by Sir George Martin, is up for sale.  Major names in the industry – Paul McCartney, Adele, Coldplay, and U2, among many others – have recorded their music at AIR Studios.
---
Live Nation strengthens New Zealand team.
Live Nation has made several strategic changes to its New Zealand team.  The company has named Stuart Clumpas as Chairman of Live Nation New Zealand.  Rick Latham and Steve Wheadon have been named Head of Operations and Head of Production, respectively.  Live Nation has also promoted Mark Kneebone to the role of Head of Promotions.
---
Jana Gibson heads up APRA AMCOS membership.
Jana Gibson has accepted the role of Head of Member Services at APRA AMCOS.  She'll start on June 1st.  Dean Ormston, the current Head of Member Services, will serve as CEO of APRA AMCOS starting July 1st.  In the new role, Gibson will oversee member initiatives, including the Aboriginal and Torres Strait Islander Music Office, SongHubs, SongMakers, and outreach programs.
---
The Spice Girls will return.
Mel B has confirmed that popular 90s girl group the Spice Girls will return to touring.  The group will also reportedly make new music and have signed with the group's former manager, Simon Fuller.
---
Tom Coulson-Smith joins Warner Chappell Music.
Warner/Chappell Music has announced that Tom Coulson-Smith will join the company as A&R Manager.  Based in London, he'll report to Amber Davis, A&R Director of Warner/Chappell Music UK.
---
XITE signs a deal with fuboTV.
Dutch music video company XITE has reached an agreement with US OTT provider fuboTV to launch three new music videos in the US.  The networks, which broadcast the most popular music videos, are now available completely localized through fuboTV.
---
Who are rap's biggest Momma boys?
In honor of Mother's Day, LyricFind has published an infographic about which artists rap about their 'Mommas' the most.  Snoop Dogg topped the list with 58 mentions about his mother.  2 Chainz took second place with 51 mentions.  2Pac, Lil Uzi Vert, and Kanye West rounded out the top 5 with 24, 22, and 20 mentions, respectively.
---
COLORS announces R&B Only's Summer tour dates.
Entertainment company COLORS Worldwide has announced its Summer tour dates for "R&B Only."  The tour, scheduled for 26 stops across the US, kicks off in Las Vegas on June 2nd.  The R&B Only Summer Tour will end in the Bay Area in California on September 7th.  Fans interested in purchasing tickets can find out how here.
---