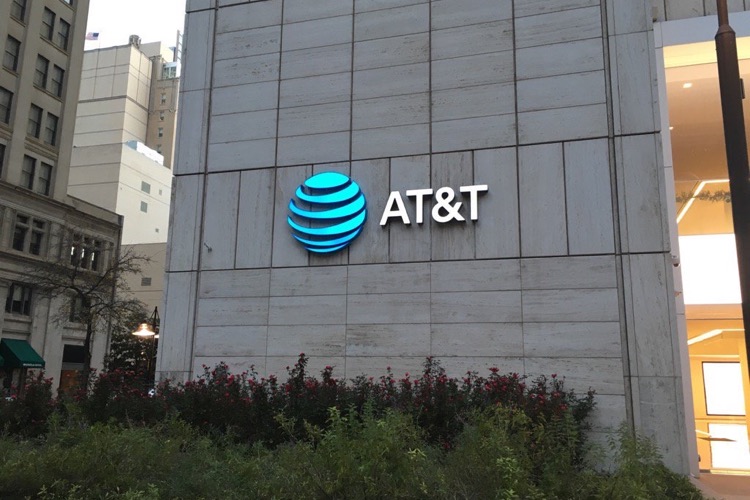 AT&T has now admitted to wiring $200,000 to a shell company created by Donald Trump attorney Michael Cohen — right before the FCC voted to repeal net neutrality.
Want to know what corruption looks like?  Well, look no further than AT&T, apparently a well-oiled machine when it comes to paying off politicians and buying influence in the White House.
Just this morning, it emerged that AT&T paid at least $200,000 to a shell company created by Trump's attorney, Michael Cohen.  AT&T hasn't denied the payments, but rather explained them as a fee for learning 'insights' into the Trump Administration.
The 'company' receiving the funds, Essential Consultants L.L.C., is the same shell company created by Trump attorney Michael Cohen to pay off porn star Stormy Daniels, who alleges she had a sexual affair with the president.
And the $200,000 payment is just the amount that we know about.  Just this morning, Reuters noted that the amount funneled by AT&T to Essential Consultants may have topped $600,000 or more, based on monthly 'installments' of $50,000.  Essential isn't even a listed company, and a a financial filing describes the 'company' as a 'real estate consulting company that collects fees for investment consulting work.'
The payments to Essential from AT&T apparently started in October of 2017, which is just two months before the FCC officially voted to repeal net neutrality.
That rollback, affirmed by a 3-2 FCC decision, was made official in December.  By January, 2018, the payments had allegedly stopped.  Doing the math, that means that $150,000 of the $200,000 commitment was completed by the time of the vote, with a promise for the remaining balance.
The payments were disclosed by Michael Avenatti, Stormy Daniel's attorney.  And once presented with the documentation, AT&T offered the following statement:
"Essential Consulting was one of several firms we engaged in early 2017 to provide insights into understanding the new administration. They did no legal or lobbying work for us, and the contract ended in December 2017."
+ Oregon Becomes the Second U.S. State to Pass a Net Neutrality Law
Others smell an outright bribe, including pro-neutrality organization Fight for the Future.
"Say these words out loud: AT&T paid $200,000 to a shell company controlled by Trump's attorney Michael Cohen, starting in early 2017 and ending right after Ajit Pai's FCC repealed net neutrality," the group wrote.
"AT&T confirms the payment, and explains it away saying they paid Cohen as a consultant to 'gain insight' into the Trump White House," the group added. "In the meantime, the Senate is about to vote on a resolution to block the FCC repeal and restore net neutrality, so contact your lawmakers now."
Currently, AT&T — along with other ISPs like Comcast, Cox Communications, and Verizon — are aggressively lobbying to ban state laws on net neutrality.  AT&T spends millions on lobbying on Capitol Hill, though its unclear how much of that money is funneled through shadowy shell companies, bogus charities, or other conduits of political corruption.
Unfortunately, the Essential payout could be the tip of a very big iceberg.
+ New York & California Legislators Join Forces to Create a 'Bi-Coastal' Net Neutrality Resistance
AT&T also has a few other critical matters being deliberated by various arms of the U.S. Government.
That includes a pending merger involving Time Warner, which was officially announced ahead of the 2016 election.  And the telecommunications giant is also battling a case with the FTC over throttling on mobile plans.
Ahead of the election, Trump expressed opposition to the AT&T-Time Warner proposed merger.  It is currently being challenged.
Separately, pharmaceutical giant Novartis has also been funneling large payments through Essential.  Robert Weissman,
president of DC-based Public Citizen, demanded that these companies disclose details related to their payments.  "How did they know to reach out to Michael Cohen and send funds to a shell company he controlled?" Weissman asked.
"Maybe the companies were so stupid that they thought Cohen really could give them meaningful strategic advice. Maybe. Or maybe something far more nefarious was going on."
---