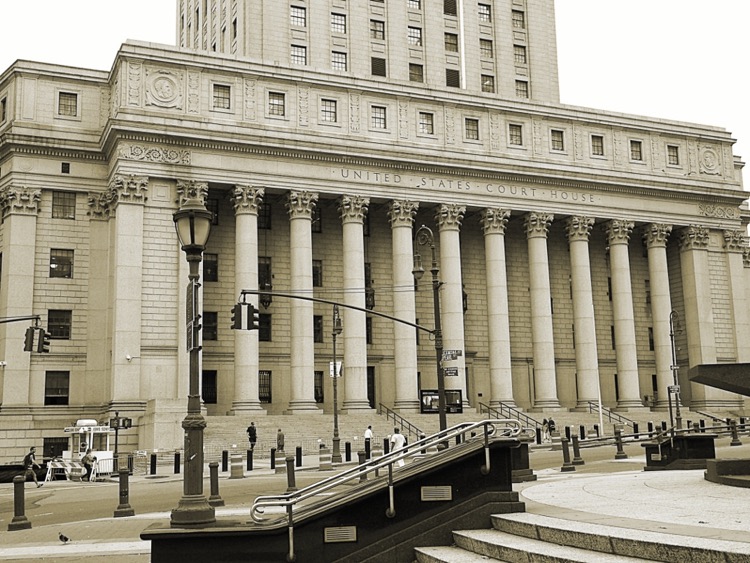 Spotify is pulling multiple rabbits out of multiple hats these days.  The latest involves a huge federal court decision regarding years of unpaid mechanical royalties.
One of the biggest issues dogging Spotify ahead of its Wall Street offering was royalties.  Specifically, unpaid mechanical royalties potentially crossing into the billions.
Now, the mega-streamer has gotten another big break on this contentious license.
Just today, U.S. District Court judge Alison Nathan granted her blessing to a $112.5 million class action settlement related to Spotify's mechanical licensing commitments.  The judge also called for an immediate cash disbursement of $43.55 million to affected songwriters and publishers.
Well, at least those that agree to be part of the action.
The settlement follows three contentious years of litigation over the matter, with a pair of class actions emerging roughly three years ago.
One of those cases, led by Melissa Ferrick, ultimately absorbed another initiated by outspoken artist activist David Lowery.  And both revolved around accusations that Spotify had routinely failed to pay mechanical licenses, theoretically mandated by law for streaming services.
Initially, the lawsuits raised the possibility of billions in damages.  But they also presupposed that mechanical licenses actually applied to streaming services.  The license, originally crafted to compensate publishers and songwriters for the fixation of music to a tangible medium (like records), was suddenly being translated into the murkier world of ephemeral streaming.  Sure, Spotify 'fixes' tethered downloads on your phone, but does a 'mechanical' really apply to the company's mainline service?
Legal scholars may find that question interesting.  Lawyers involved in Spotify's three-year war are probably less academically stimulated by it all.  But given the debate and doubt, judge Nathan felt the settlement represented a solid, immediate settlement with money flowing to rights owners immediately.
"The combination of the immediate and future monetary relief, along with the non-monetary benefits provided, constitutes a significant recovery," Nathan opined.
"Ultimately, the Court is persuaded that determining how many infringements occurred or defining the exact size of the class at this stage would undermine the benefit of the settlement in reducing litigation burden. As noted, if Plaintiffs proceeded with litigation, it is far from clear that they would have been able to establish liability or damages — or damages as significant as the recovery established in the settlement."
The decision was met with howls of protest, particularly from litigant Wixen Music Publishing.
Wixen's catalog includes works from Tom Petty and songwriters from Weezer,  Rage Against the Machine and The Black Keys.   Wixen opted out of the proposed settlement, and instead chose to launch a $1.6 billion lawsuit against the streaming giant.
And they obviously hate this class action amount.  Citing statutory damages for $150,000 per infringing work, Wixen pointed to a "98.7% discount" and a "practical free pass on willful infringement" for Spotify.
"The Settlement Agreement is procedurally and substantively unfair to Settlement Class Members because it prevents meaningful participation by rights holders and offers them an unfair dollar amount in light of Spotify's ongoing, willful copyright infringement of their works," Wixen protested.
But Wixen's case now looks substantially weakened, with other litigants also facing a tougher battle.  Of course, another judge might see this another way.  But this judge sees it this way — and that will undoubtedly impact other courts.
Accordingly, Spotify is suddenly able to shift more aggressively into the future.  The reason is that all past infringement sins will be forgiven if the Music Modernization Act (MMA) passes into law, now a highly likely possibility.  The MMA, as currently drafted, prohibits any litigation against Spotify over mechanicals, while mandating payments by streaming platforms to a newly-created Mechanical Licensing Collective, or MLC.
In fact, the MMA bars any litigation initiated after January 1st, 2018.  Which explains why Wixen filed its suit in late December of last year.
Here's the full decision, filed May 22nd.
---