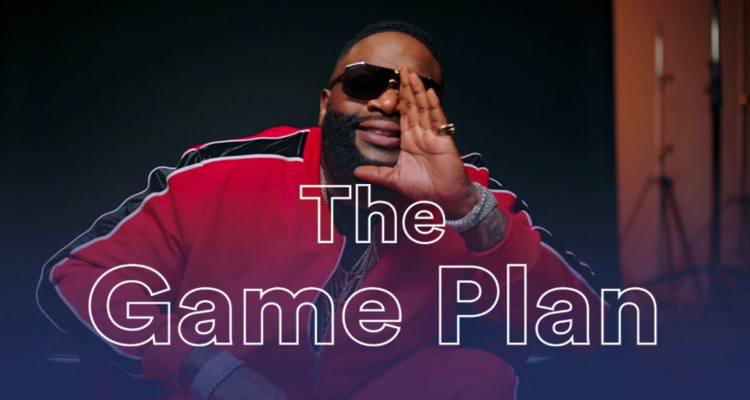 Spotify is now releasing a string of music industry courses called 'The Game Plan.'
Spotify's had a rocky relationship with artists over the years, though maybe this will help the hearts-and-minds campaign.
The streaming giant just launched a new series designed to help artists 'play the game' better with the help of music legends and Spotify insiders.  That includes global head of creator services Troy Carter, and former global head of artist and label marketing Dave Rocco.
The lessons include tutorials on using 'Spotify for Artists,' as well as more general tutorials on making music available for streaming.  Other lessons focus on the best time to release music, how and why to use listening data, how to upload music, when to hire a lawyer, and more.
Artists can learn from short videos featured on the Spotify website on topics like: Getting Your Music Up; What Is Spotify for Artists?; Releasing Music; Building Your Artist Profile; Understanding Your Audience; How To Read Your Data; Engaging Your Audience; The Follow Button, Promoting Your Work, and Building Your Team.
The move to comes amidst ramping competition, with YouTube Music scheduled to release this week.  There's also Apple's new Netflix-like streaming service, which is rumored to launch next year as a bundle with Apple Music.  Both of those mega-companies will be doing everything they can to tighten their relationships with important contributors.
The series also features interviews with experts including Spotify staff, industry vets, and artists themselves.  Rick Ross, Little Dragon, Mike Posner and Verite are among the professors.
By sharing this knowledge with artists, Spotify's goal is to help artists build their careers and invest in learning only their tools.
"From successful musician, to employees who are industry experts, the Spotify community has a wealth of music industry knowledge," said Charlie Hellman, Head of Creator Marketplace, Spotify, in a statement about the launch. "We want to equip artists at all stages of their career with that powerful knowledge, and make it as accessible as possible."
"The Game Plan" begins as a 10-part series, but Spotify claims that there is more to come in the future.
---