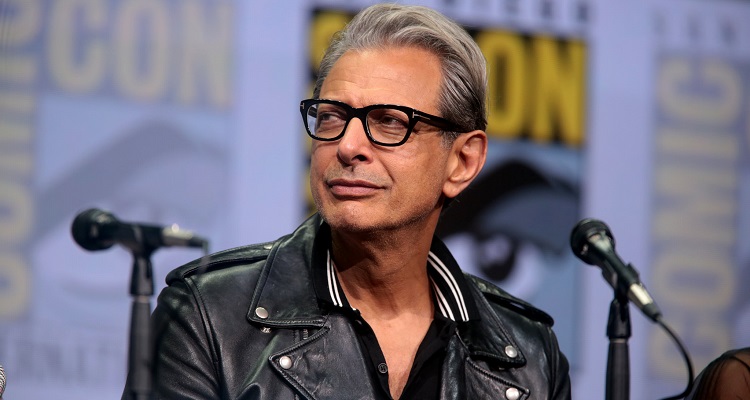 Coachella announces 2019 dates.
Coachella has confirmed the dates for its 20th anniversary.  Weekend 1 will take place April 12th to the 14th.  Weekend 2 will take place April 19th to the 21st.  Advance passes go on sale Friday, June 1st at 11 am PT.  3-Day General Admission, 3-Day VIP, Car/Tent Camping, Any Line Shuttle Passes, hotel packages, and more will be available for purchase during the Advance Sale.
---
DoubleClick Bid Manager rolls out digital audio ads for advertisers around the world.
Google's DoubleClick Bid Manager has announced that it will roll out digital audio ads to advertisers around the world.  Advertisers can now buy inventory programmatically from Google Play Music, Spotify, TuneIn, and soon, Pandora.
---
Louis Bloom named President of Island Records UK.
Island Records UK has announced that Louis Bloom will succeed Darcus Beese as President.  Last week, the label announced that Beese would serve as the President of Island Records in the US.
---
Lollapalooza announces Lollapalooza Stockholm.
Lollapalooza has announced a new global music festival – Lollapalooza Stockholm.  Scheduled to take place next year from June 28th to the 29th, the event is the sixth international edition of Lollapalooza, alongside Santiago, Sao Paulo, Buenos Aires, Berlin, and Paris.
---
Court rejects Kesha's counterclaim against Dr. Luke.
A New York appeals court has rejected Kesha's latest attempt to have her contract with Lukasz "Dr. Luke" Gottwald terminated.  The court upheld the decision made by New York Supreme Court Justice Shirley Kornreich.  In addition, Gottwald has filed new court documents in his defamation case against the singer.  He seeks $50 million in damages.
---
Stream Apple Music in Singapore without going over your mobile data cap.
Singtel consumers in Singapore can now stream their favorite music on Apple Music without going over their monthly mobile data cap.  The telco has offered data-free music streaming for postpaid mobile customers.  In addition, new customers who sign-up for Singtel's mobile service plan will get a free six-month subscription to Apple Music.
---
Deezer launches native Android TV app.
Deezer has launched a new native app for Android TV.  The app includes new features for Premium+ users, including recently played, channels, lyrics, podcasts, and radio.  In addition, freemium users can listen to entire tracks from their top playlists, recommended playlists, Flow, radio, and mixes.
---
Jeff Goldblum will debut jazz album on Decca Records.
Jeff Goldblum will release his debut jazz album on Decca Records.  Tom Lewis, director of A&R at Decca, said that releasing Goldblum's album will "make the world a happier place."
"We are delighted to welcome him to Decca.  He's a fantastic jazz pianist, a great band leader and just about the loveliest man in the world.  His love of jazz is infectious and whenever he plays he makes you feel very happy."
---
Cameron Dallas signs with Columbia.
Social media influencer Cameron Dallas has signed a recording contract with Columbia Records.  The 23-year-old artist has 20.8 million followers on Instagram, 16.5 million on Twitter, and 5.7 million subscribers on YouTube.
---
Russ Regan passes away.
Russ Regan, a veteran music industry executive, has passed away at his home in Palm Springs.  He was 89.  Regan held positions at Motown, Uni Records, 20th Century Records, and Polygram Records.  Among his accomplishments, he helped to develop The Beach Boys, and is credited with signing both Elton John and Neil Diamond.
---
Polk Audio announces a new smart speaker.
Polk Audio has announced the Polk Assist.  The voice-controlled smart speaker features Polk premium sound and Google Assistant.  In addition, it has Chromecast support.  Users can stream their favorite apps including Pandora, TuneIn, Google Play Music, iHeartRadio, NPR, and Spotify.  Available next month, the Polk Assist will retail for $199 in the US.
---
Spotify and Apple Music both search for hip-hop expert in New York.
According to a new job listing, Spotify is looking for a Senior Editor of Hip-Hop in New York.  The perfect candidate will "play a senior editorial role in the Music Culture strategy for the US."  He or she will also "curate a large number of varied playlists" as well as Spotify's playlist-brands and shows.
At the same time, Apple wants to hire a candidate to handle Hip-Hop/R&B Artist Relations for its Artist Services division in New York.  He or she will need over five years of music industry experience "working with labels, artist management, and e-commerce platforms."
In addition, the candidate will need a "deep knowledge of music and culture, especially hip-hop, with a focus on the US and its music marketplace."
---
UK ad agency labels Viagogo as non-complaint.
The UK Advertising Standards Authority (ASA) has placed Viagogo in the non-complaint online advertisers section of its website.  The ASA has received 23 complaints about the secondary ticketing company including several from FanFair Alliance, Festival Republic, and Kilimanjaro Live.
In addition, Digital Minister Margot James has urged consumers to boycott Viagogo.  On BBC Radio 5 Live, she told listeners,
"Don't choose Viagogo – they are the worst."
---
Alt-rock group Snow Patrol announces 8-stop UK tour.
Snow Patrol has announced a new UK tour.  The Wildness Tour kicks off on December 5th at Metro Radio Arena in Newcastle.  The tour will end on January 31st at SSE Hydro in Glasgow.
---
Nosa Apollo signs with Decibel Songs.
Decibel Songs has signed songwriter and multi-instrumentalist Nosa Apollo under its sponsorship agreement with Bucks Music Group.  Bucks will provide upfront investment, exclusive creative sync services, and back-end administration for Decibel Songs as well as ongoing support, advice, and expertise.
---
Channel Nine debuts new live music show.
Channel Nine, a major Australian network, will launch a new live music show in June.  Called Jam Live, the program will air in Adelaide and available on demand through 9Now.  The show will feature music performances recorded live at shows and festivals across Adelaide and South Australia.
---
UK: "Please get vaccines before attending any music festival."
Public Health England, a department of the British government, has urged festivalgoers in the country to get a shot of the MMR vaccine before attending any music festival.  According to IQ magazine, authorities have confirmed 440 measles cases across the country, with 164 in London, 86 in southeast England, 78 in West Midlands, 42 in the southwest, and 37 in West Yorkshire.
---
Featured image by Gage Skidmore (CC by 2.0)