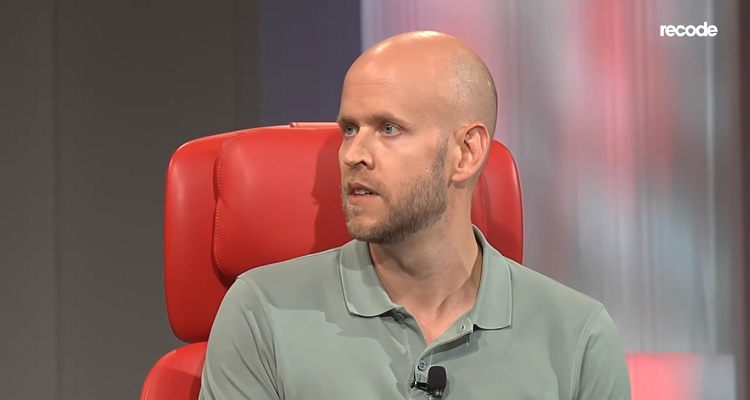 Despite the massive outcry against Spotify over its Hate Content and Hateful Conduct policy, web traffic and app installs remained the same.
During a Q&A at the Code Conference in California, Spotify CEO Daniel Ek made a stunning confession.
He admitted that the company flat-out mismanaged the rollout of its new Hate Content and Hateful Conduct policy.  Ek stated,
"We rolled this out wrong and could have done a much better job.  The whole goal with this was to make sure that we didn't have hate speech.  It was never about punishing one individual artist or even naming one individual artist."
Spotify, of course, had rolled out the controversial measure on May 11th.  The streaming platform immediately withdrew R. Kelly and XXXTentacion from its playlists.  Apple Music and Pandora quickly followed suit.
Yet, the move had not only surprised music industry analysts, it also shocked some executives within the company.  Variety had reported that Troy Carter had threatened to quit over the policy.  He has since denied the report.
Multiple media outlets, including The Guardian, also condemned the measure.  So did Kendrick Lamar and other major artists, ultimately forcing the company to reverse the policy.  While the #MeToo movement hailed the new policy, some labeled it as racist as it mostly targeted black performers.  Ironically enough, the move actually pushed up R. Kelly streams on the service.
But – despite the outcry – did you know that the controversial move didn't actually harm Spotify?  That's according to new information from SimilarWeb.
Do music fans really care about the Hate Content and Hateful Conduct policy?
Throughout May 2018, the install rate of Spotify on US devices remained around 19%.  Active App users also remained stable at 17%.  In addition, SimilarWeb didn't track any real impact on or after May 11th.  In fact, the figures actually remained consistent with Spotify's app metrics over the past 6 months.
This all underscores one key fact – in general, Spotify actual users don't really care about this 'controversial' measure.
Spotify isn't the only brand to escape controversy among its users.  According to Gitit Greenberg, Senior Director of Marketing Insights at SimilarWeb, Snapchat and Facebook have seen similar patterns.
"A company will receive public outcry or disapproval online, yet usage patterns remained unharmed…  This trend speaks to brand strength and vitality in customer's daily routine."
This may explain why – despite multiple reassurances to artist managers – Spotify has yet to completely roll back its Hate Content and Hateful Conduct policy.
According to Bloomberg's Lucas Shaw, Spotify would "eventually restore songs by XXXTentacion to playlists."  This includes the incredibly popular Rap Caviar.  A week later, though, you still can't find the rapper on the playlist.
The #MeToo movement will likely decry the move.  Yet, there's a small consolation.  According to industry insiders speaking with Digital Music News, R. Kelly remains irredeemable.
---
Featured image by Recode (YouTube screengrab)