Apple Music has opened a platform for artists to track their stream counts, demographics, and other critical data.
Last week, Apple made a pretty interesting move.
To attract songwriters to its platform, Apple Music launched a global publishing business.  The company promoted Elena Segal – previously Legal Director of iTunes International – as the platform's Global Director of Music Publisher.
But that was just the beginning.  Now, Apple Music has finally opened up its promised analytics platform for musicians and labels.
Inside Apple Music for Artists, by Apple.
Apple Music for Artists has officially entered into beta.
According to the website, the platform provides "everything you need to understand your music's impact across Apple Music and iTunes."
On a dashboard, artists can see their total plays (30 seconds or longer) on Apple Music, radio spins in Apple Music Radio, song purchases from the iTunes Store, and total album purchases.
In addition, the platform automatically identifies milestones and all-time bests via a feed.
Artists can find out where listeners discover their music, including the names of the playlists.  Furthermore, they can see the demographics of their top listeners along with a global view.  The platform geotargets data from all 115 countries where Apple Music and iTunes operate.
All users have to do is click and zoom in on countries and cities to see more.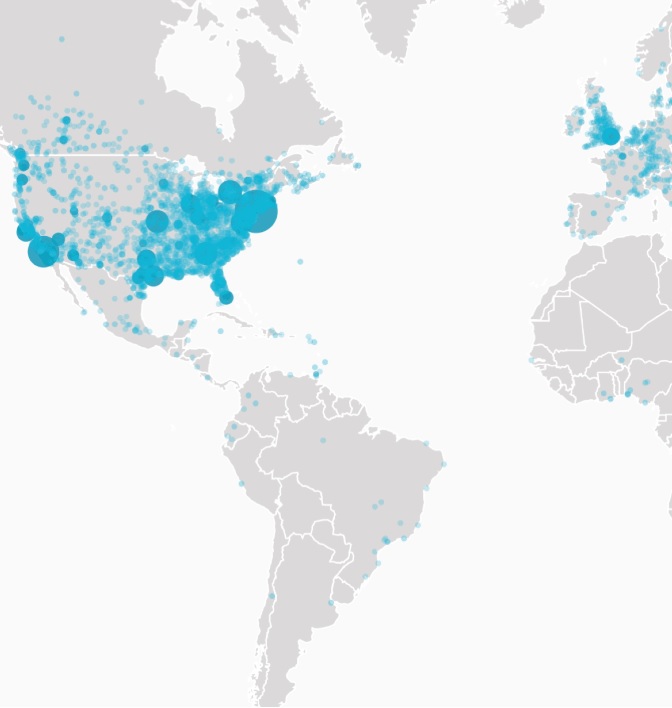 Yet, most users will find one major limitation. Only several thousand artists have received private beta access to the platform.
After signing up, interested artists can request artist access.  They'll search for their name or paste their iTunes Store artist page link.  Users will also see the following message.
"Complete this form to reserve your spot in the Apple Music for Artists beta.  We're rolling out access this spring, and you'll be notified as soon as it is available to you."
In short, prepare to wait.
With the beta launch of its platform, Apple has clearly stepped up its efforts to move away from iTunes.  In fact, Apple Music for Artists aims to not only make streaming data much more transparent for artists and labels, but for the entire music industry as well.
Of course, Apple Music and Oliver Schusser won't stop there with its new analytics platform.
A recent job listing hints at the company's plans to launch a new global division.  Apple reportedly wants to "enable data-driven conversations between Apple, labels, artists, and the broader industry."  The perfect candidate for the position will "define and drive a clear strategy for Apple Music charts, including official charts for music and podcasts."
You can check out Apple Music for Artists here, still in Beta.
---
Featured image by The Come Up Show (CC by 2.0)