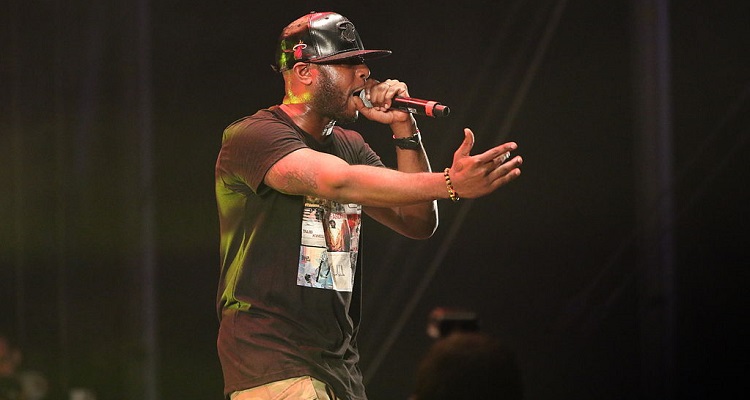 iPhone users prefer ad-supported streaming platforms over Apple Music.
According to Consumer Intelligence Research Partners (CIRP), 15% of iPhone consumers pay for Apple Music.  Around 48% prefer using Pandora's ad-supported service to stream their favorite music.  30% used Spotify Freemium.  15% paid for a Spotify Premium subscription.
---
Spotify registers with the FCC — is this the start of an expansion?
Spotify has registered with the FCC.  The registration grants the company a grantee code – 2AP3D.  With the code, the company can now file to have devices with wireless networking approved by the FCC.
---
Spotify wins Media Brand of the Year.
The Cannes Lions International Festival will honor Spotify as the 2018 Media Brand of the Year.  CEO Daniel Ek will accept the award on behalf of the company at a ceremony on June 20th.  In a statement, Cannes Lions CEO Ascential Evans said,
"Spotify has transformed the way we engage with music.  In the ten years since Daniel and his team launched the service it has gone on to reshape the future of media and transform how artists and brands communicate with their audiences."
---
Facebook admits to sharing your data with Chinese companies.
Following a damning report on Sunday by The New York Times, Facebook has confirmed that it has data-sharing agreements with major Chinese manufacturers, including Huawei.  The company has shared data collected on users' phones.  Huawei claimed that it used the data to improve user services — though the company has been flagged by US intelligence officials.
---
Surprise, surprise – most people who pirate know it's wrong.
According to British anti-piracy consulting firm Muso, 53% of users who pirate agree that accessing the content illegally is wrong.  Yet, 83% of users claimed they had tried to access content first through legal means.  Muso surveyed 1,000 UK adults via CitizenMe, an app that gives users cash for completing questionnaires.
---
Amazon Echo and Alexa launch in France.
Amazon consumers in France can now preorder Echo devices.  Shipments of the popular Alexa-enabled devices will start the week of June 11th.
---
"We're sorry we're late on payments, but we promise, we'll pay.  We just don't know when."
Online marketplace PledgeMusic has admitted to falling behind in payments to artists.  The platform – a mix between a crowdfunding site and a label-services company – has over 3.4 million fans and 50,000 artists.  In a statement to Variety, PledgeMusic CEO Dominic Pandiscia failed to say when the marketplace would finally pay artists.
"It's understood that certain customers may have been unhappy over the last six months.  The company has had some difficulty dealing with a larger volume of campaigns.  The intention is to add value in every situation, and there is some work ahead to achieve that.  With respect to payments, there have certainly been payment delays, but the company has always paid artists and should be completely caught up in the near future.  The team has been strengthened and is addressing any concerns as the company grows."
---
Pilgrimage Music teams with the Nashville Predators to sell festival tickets.
Pilgrimage Music & Cultural Festival has reached a deal with the Nashville Predators to sell tickets on the hockey team's website.  This marks the first time an NHL team has sold tickets for an outside organization.
---
RiverFest's future is in doubt after terrible attendance.
RiverFest in Little Rock, Arkansas had a low turnout this year, much less than the 10,000 anticipated by festival organizers.  Director Jack Daniels believes that the company will have to reconsider the event.  Speaking with the Arkansas Democrat-Gazette, he urged the community for more "engagement."
"It was not what we expected.  We're really grateful for the folks that did come out."
---
Lynyrd Skynyrd extends final band tour.
Lynyrd Skynyrd has announced an extension to its Last of the Street Survivors farewell tour.  The band's final tour – which kicked off on May 4th – now has dates until December 8th.  The tour will wrap up at the Mississippi Coast Coliseum in Biloxi, Missouri.
---
Talib Kweli Greene calls former protégé he allegedly harassed a liar.
Talib Kweli Greene has responded to an accusation that he harassed former protégé, Shareese Ballard, aka Res.  Greene called Ballard a liar who was dropped from the label in 2013 for "disrespecting my employees and failing to turn in an album I invested in."  On Instagram, he wrote,
"I am not holding her music because she never turned any music in.  At all.  Ever."
---
AEG partners with Cindy Lauper.
AEG has partnered with Cyndi Lauper's True Colors Fund to raise awareness and prevent homelessness among LGBTQ youth.  The move comes after the AEG's parent company tax filings revealed substantial financial support for conservative issues.  Those causes included anti-LGBTQ causes.
---
Why not just ban Kanye West, instead?
The Jackson Hole, Wyoming ranch where Kanye West held his Ye listening and release party has banned rappers.  Jane Golliher, owner and operator of the Diamond Cross Ranch, said the party was the "most confusing" event held at the venue.  West reportedly changed his mind "every 30 minutes" before finally holding the party outside.  In addition, despite local ordinances prohibiting loud music after 10 pm, he reportedly blasted his new album at 120 decibels.
---
Atlas Music hires Latoya Lee.
Atlas Music Publishing has named Latoya Lee as Vice President of Creative.  It has also expanded its Urban Department.  Lee formerly worked as part of the A&R team at Warner Music Group.
---
Daniel Inkeles named VP of Scripted Film and Television at Polygram Entertainment.
Universal Music Group's Polygram Entertainment has named Daniel Inkeles as Vice President of Scripted Film and Television.  In the newly created role, he'll accelerate scripted feature film and television projects.  Based at UMG's Santa Monica headquarters, Inkeles will work closely with the company's labels, Universal Music Publishing Group, media companies, digital partners, film and television studios, and production companies.
---
Featured image by Lipstar & Fred Production (CC by 2.5)