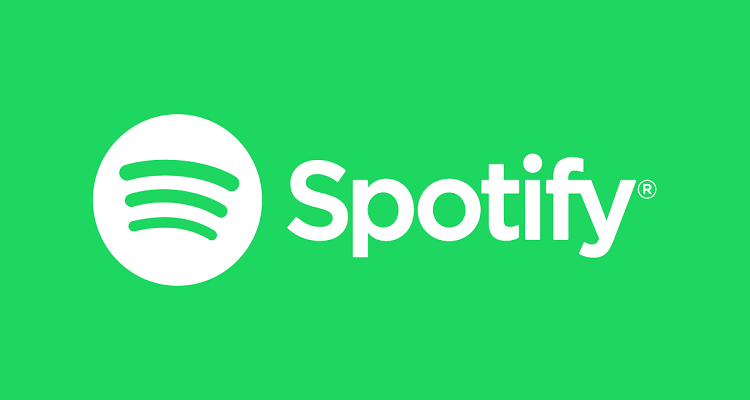 Amazingly, there are now more than ten songs on Spotify with more than a billion cumulative streams — with more than half claimed by Ed Sheeran, The Chainsmokers, or Justin Bieber.
And as broader streaming volumes continues to increase, so will the number of billion-plus winners.  In fact, it's likely we'll see Ed Sheeran's top-ranking track toppled within the next year.
But for now, here's the all-time list of top-streamed songs, updated for the week of June 10th, 2018.
Rank
Song name
Artist(s)
Album
Streams
(in millions)
Released
1.
"Shape of You"
Ed Sheeran
÷
1,789
Jan 6, 2017
2.
"One Dance"
Drake feat. Wizkid and Kyla
Views
1,493
Apr 5, 2016
3.
"Closer"
The Chainsmokers feat. Halsey
Collage
1,298
Jul 29, 2016
4.
"Lean On"
Major Lazer and DJ Snake feat. MØ
Peace Is the Mission
1,125
Mar 2, 2015
5.
"Thinking Out Loud"
Ed Sheeran
×
1,111
June 21, 2014
6.
"Despacito (Remix)"
Luis Fonsi and Daddy Yankee feat. Justin Bieber
Non-album single
1,085
Apr 17, 2017
7.
"rockstar"
Post Malone feat. 21 Savage
beerbongs & bentleys
1,082
Sept 15,  2017
8.
"Sorry"
Justin Bieber
Purpose
1,068
Oct 23, 2015
9.
"Love Yourself"
Justin Bieber
Purpose
1,061
Nov 9, 2015
10.
"Don't Let Me Down"
The Chainsmokers feat. Daya
Collage
1,032
Feb 5,  2016
11.
"I Took a Pill in Ibiza (Seeb Remix)"
Mike Posner
At Night, Alone.
1,014
Jul 24, 2015
12.
"Starboy"
The Weeknd feat. Daft Punk
Starboy
981
Sept 22, 2016
13.
"Let Me Love You"
DJ Snake feat. Justin Bieber
Encore
951
Aug 5,  2016
14.
"What Do You Mean?"
Justin Bieber
Purpose
924
Aug 28, 2015
15.
"Cold Water"
Major Lazer feat. Justin Bieber and MØ
Non-album single
918
Jul 21, 2016
16.
"Photograph"
Ed Sheeran
×
908
June 21, 2014
17.
"Havana"
Camila Cabello feat. Young Thug
Camila
902
Aug 3,  2017
18.
"Cheap Thrills"
Sia
This Is Acting
891
Dec 17, 2015
19.
"Uptown Funk"
Mark Ronson feat. Bruno Mars
Uptown Special
868
10 Nov 2014
20.
"Stressed Out"
Twenty One Pilots
Blurryface
865
10 Nov 2015
21.
"Say You Won't Let Go"
James Arthur
Back from the Edge
860
 Sept 9, 2016
22.
"Cheerleader (Felix Jaehn Remix)"
OMI
Me 4 U
849
Dec 2, 2014
23.
"7 Years"
Lukas Graham
Lukas Graham
848
Sept 18, 2015
24.
"Despacito"
Luis Fonsi feat. Daddy Yankee
Non-album single
847
Jan 13, 2017
25.
"New Rules"
Dua Lipa
Dua Lipa
844
June 2, 2017
26.
"Something Just Like This"
The Chainsmokers and Coldplay
Memories…Do Not Open
844
Feb 22, 2017
27.
"HUMBLE."
Kendrick Lamar
DAMN.
836
Mar 30,  2017
28.
"Faded"
Alan Walker
Non-album single
835
Dec 3, 2015
29.
"Stitches"
Shawn Mendes
Handwritten
827
May 5, 2015
30.
"This Is What You Came For"
Calvin Harris feat. Rihanna
Non-album single
819
Apr 29, 2016
31.
"Take Me to Church"
Hozier
Hozier
815
Nov 29, 2013
32.
"Hello"
Adele
25
815
Oct  23, 2015
33.
"Can't Feel My Face"
The Weeknd
Beauty Behind the Madness
814
June 8, 2015
34.
"Work from Home"
Fifth Harmony feat. Ty Dolla $ign
7/27
812
Feb 26, 2016
35.
"Unforgettable"
French Montana feat. Swae Lee
Jungle Rules
806
Apr 7, 2017
36.
"Can't Stop the Feeling!"
Justin Timberlake
Trolls: Original Motion Picture Soundtrack
806
May 6, 2016
37.
"God's Plan"
Drake
Scary Hours
798
Jan 19, 2018
38.
"Work"
Rihanna feat. Drake
ANTI
794
Jan 27, 2016
39.
"Perfect"
Ed Sheeran
÷
791
Mar 3, 2017
40.
"XO TOUR Llif3"
Lil Uzi Vert
Luv Is Rage 2
789
Apr 28, 2017
41.
"Treat You Better"
Shawn Mendes
Illuminate
788
June 3, 2016
42.
"Stay with Me"
Sam Smith
In the Lonely Hour
781
Apr 14, 2014
43.
"See You Again"
Wiz Khalifa feat. Charlie Puth
Furious 7: Original Motion Picture Soundtrack
768
Mar 10,  2015
44.
"Light It Up (Remix)"
Major Lazer feat. Nyla and Fuse ODG
Peace Is the Mission
756
Nov 5, 2015
45.
"Let Her Go"
Passenger
All the Little Lights
755
Jul 24, 2012
46.
"All of Me"
John Legend
Love in the Future
754
Aug 12,  2013
47.
"Heathens"
Twenty One Pilots
Suicide Squad: The Album
748
June 16, 2016
48.
"I'm the One"
DJ Khaled feat. Justin Bieber, Quavo,
Chance the Rapper and Lil Wayne
Grateful
748
Feb  22, 2016
49.
"Congratulations"
Post Malone feat. Quavo
Stoney
745
Nov 4, 2016
50.
"Rockabye"
Clean Bandit feat. Sean Paul and Anne-Marie
Non-album single
743
Oct 21, 2016
51.
"Radioactive"
Imagine Dragons
Night Visions
732
Sept 4, 2012
52.
"Hotline Bling"
Drake
Views
731
Jul 31, 2015
53.
"Thunder"
Imagine Dragons
Evolve
731
Apr 21, 2017
54.
"Panda"
Desiigner
New English
724
Feb  22, 2016
55.
"That's What I Like"
Bruno Mars
24K Magic
723
Nov 18, 2016
56.
"It Ain't Me"
Kygo and Selena Gomez
Stargazing
722
Feb 17, 2017
57.
"Where Are Ü Now"
Jack Ü with Justin Bieber
Skrillex and Diplo Present Jack Ü
719
Feb 27, 2015
58.
"I Don't Wanna Live Forever"
ZAYN and Taylor Swift
Fifty Shades Darker: Original Motion Picture Soundtrack
718
Mar 3, 2017
59.
"Chandelier"
Sia
1000 Forms of Fear
715
Mar 17, 2014
60.
"Me, Myself & I"
G-Eazy and Bebe Rexha
When It's Dark Out
712
Oct 14, 2015
61.
"We Don't Talk Anymore"
Charlie Puth feat. Selena Gomez
Nine Track Mind
710
Dec 9, 2016
62.
"The Hills"
The Weeknd
Beauty Behind the Madness
709
May 27, 2015
63.
"Sugar"
Maroon 5
V
705
Aug 29, 2014
64.
"Attention"
Charlie Puth
Voicenotes
701
Apr 27, 2017
65.
"Lush Life"
Zara Larsson
So Good
693
June 5, 2015
66.
"Cake by the Ocean"
DNCE
DNCE
690
Jan 31, 2017
67.
"Ride"
Twenty One Pilots
Blurryface
686
Apr 12, 2016
68.
"Counting Stars"
OneRepublic
Native
685
June 14, 2013
69.
"In the Name of Love"
Martin Garrix and Bebe Rexha
Non-album single
685
Jul 26, 2016
70.
"Love Me like You Do"
Ellie Goulding
Delirium
682
Jan 7, 2015
71.
"Believer"
Imagine Dragons
Evolve
680
Feb 1, 2017
72.
"Mi Gente"
J Balvin and Willy William
Vibras
675
June 30, 2017
73.
"Can't Hold Us"
Macklemore & Ryan Lewis feat. Ray Dalton
The Heist
671
Aug 16,  2011
74.
"i hate u, i love u"
gnash feat. Olivia O'Brien
us
667
Feb 17, 2016
75.
"Side to Side"
Ariana Grande feat. Nicki Minaj
Dangerous Woman
664
May 20, 2016
76.
"Too Good"
Drake feat. Rihanna
Views
662
Jul 26, 2016
77.
"Wake Me Up"
Avicii
True
657
June 17, 2013
78.
"Demons"
Imagine Dragons
Night Visions
653
Sept 4, 2012
79.
"Me Rehúso"
Danny Ocean
Non-album single
649
Sept 16, 2016
80.
"I Feel It Coming"
The Weeknd feat. Daft Punk
Starboy
645
Nov 25, 2016
81.
"Fast Car"
Jonas Blue feat. Dakota
Non-album single
636
Dec 4, 2015
82.
"PILLOWTALK"
ZAYN
Mind of Mine
633
Jan 29, 2016
83.
"Rather Be"
Clean Bandit feat. Jess Glynne
New Eyes
632
Jan 17, 2014
84.
"Stay"
Zedd and Alessia Cara
Non-album single
631
Feb 23, 2017
85.
"Starving"
Hailee Steinfeld and Grey feat. Zedd
Non-album single
629
Jul 19, 2016
86.
"Roses"
The Chainsmokers feat. Rozes
Bouquet
628
June 16, 2015
87.
"Sugar"
Robin Schulz feat. Francesco Yates
Sugar
627
Jul 17, 2015
88.
"Mask Off"
Future
Future
619
Feb 17, 2017
89.
"1-800-273-8255"
Logic feat. Alessia Cara and Khalid
Everybody
619
May 5, 2017
90.
"Riptide"
Vance Joy
Dream Your Life Away
616
May 21, 2013
91.
"Paris"
The Chainsmokers
Memories… Do Not Open
610
Jan 13, 2017
92.
"Trap Queen"
Fetty Wap
Fetty Wap
609
Apr 24, 2014
93.
"24K Magic"
Bruno Mars
24K Magic
609
Oct 7, 2016
94.
"There's Nothing Holdin' Me Back"
Shawn Mendes
Illuminate
606
Apr 20, 2017
95.
"Swalla"
Jason Derulo feat. Nicki Minaj and Ty Dolla $ign
Non-album single
605
Feb 23, 2017
96.
"Needed Me"
Rihanna
ANTI
598
Jan 28, 2016
97.
"Castle on the Hill"
Ed Sheeran
÷
590
Jan 6, 2017
98.
"Firestone"
Kygo feat. Conrad Sewell
Cloud Nine
589
Dec 1, 2014
99.
"Fake Love"
Drake
More Life
588
Oct 29, 2016
100.
"Middle"
DJ Snake feat. Bipolar Sunshine
Encore
584
Oct 16, 2015