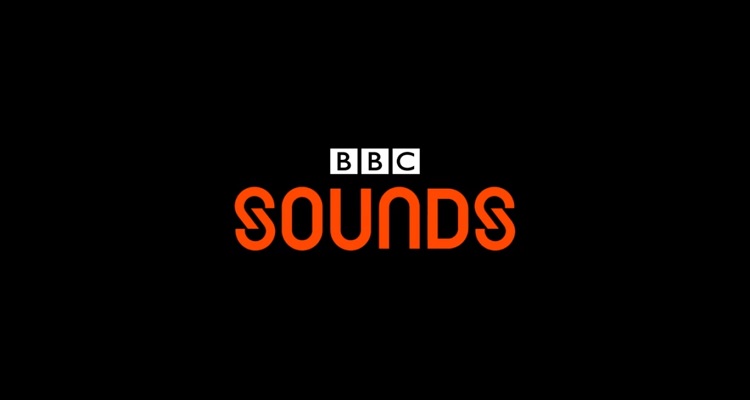 With the launch of BBC Sounds, the archaic British broadcaster has only shown one thing – it clearly doesn't understand its audience, nor even streaming technology for that matter.
A month ago, Bob Shennan made a stunning confession.
According to the broadcaster's Director of Music, BBC Radio faces a new threat – streaming services.  Just as BBC Televsion has to compete against Netflix and Amazon to keep viewers, its radio counterpart could go the way of the dodo thanks to Spotify and Apple Music.
Speaking at the Radio Festival, Shennan said,
"The new competitive set is global.  Streaming services are the new best friend to music.  They have transformed the financial fortunes of a sector that was on its knees.  But they have set their sights on radio."
Basically, Spotify and Apple Music continue to amass listeners.  Unfortunately, BBC Radio continues to bleed them.
Last October, radio personality Nick Grimshaw admitted to losing his core audience.  In just one quarter, over 370,000 young listeners tuned out.  Even worse, just last month, The Times found that BBC Radio's once-popular Today radio program has lost 65,000 morning show listeners.
BBC Radio clearly faces the danger of becoming irrelevant among younger music fans.  So, how does the British broadcaster hope to turn things around?
Simple.  Take what streaming services have done right – content curation – and hope it works.
Introducing BBC Sounds – the British broadcaster's Hail Mary pass.
Earlier today, the British broadcaster unveiled BBC Sounds.  Now available on Android and iOS, the app replaces iPlayer Radio.
At its core, BBC Sounds remains similar to its predeccessor.  The app – primarily a radio and podcast player – gives users one-tap access to podcasts and radio shows.  This time, however, the British broadcaster has bet big on curating content to keep users listening.
Based on listening habits, BBC Sounds curates 'Collections' of podcasts and on-demand music shows to match users' moods.  These include Funny Chat, Upgrade Your Life, Live Sessions, and Dance Mixes, among many more.  The app also features a 'Recommend For You' section that includes a dozen on-demand listens.  These include 80,000 hours of hand-picked podcasts and on-demand radio programs and mixes.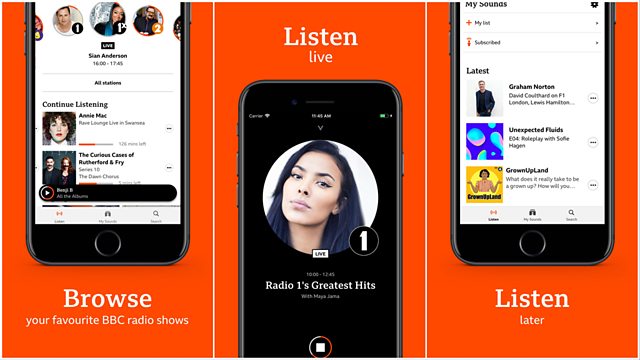 The BBC has labeled each podcast and on-demand radio programs with tags, similar to Apple Music.  So, users can also browse categories from Crime, Science & Technology, Classic, and Hip-Hop to find their favorite programs.  They can also add individual episodes and clips to 'My List' for later listening.  Finally, users subscribed to podcasts and radio programs will see a personalized feed on BBC Sounds featuring the latest episodes.
But, will it work?
No.  And the archaic British broadcaster can only blame itself for it.
BBC Sounds has launched with several streaming features missing.  For example, don't expect to find downloads or offline listening options – key features on just about every other music streaming app.  The app also doesn't have beloved iPlayer Radio features – Radio Schedules, Live Rewind, or Playlists.
In a blog post detailing the new features, the British broadcaster remained strangely apprehensive about the app's launch.  The BBC admits that this version "is very much a first release."  The broadcaster also wanted to get BBC Sounds "out as early as possible."  Unfortunately, this has meant that users will have to bear with major problems.
Just taking a look through the blog post's comments section, for example, you'll find complaints about missing volume controls, device compatibility issues, and even missing 'Saved' tracks.  Several users also remained confused about the app's overall purpose.
So, what's next?
Speaking at the Radio Festival, Bob Shennan appeared optimistic about the BBC's future.
"Yet even in an age of streaming, with the tangible consumer benefits that it brings, I believe BBC radio – in fact, all UK radio – plays an even more important role in the lives or our audiences and in ensuring the well-being of popular and classical music."
Yet, with an absolutely dismal and confusing app launch, key features missing, and users encountering major bugs, expect listeners to only try the app once before heading back to Spotify and Apple Music.
Cheerio, BBC.  Or, farewell.
---
Featured image by the BBC.