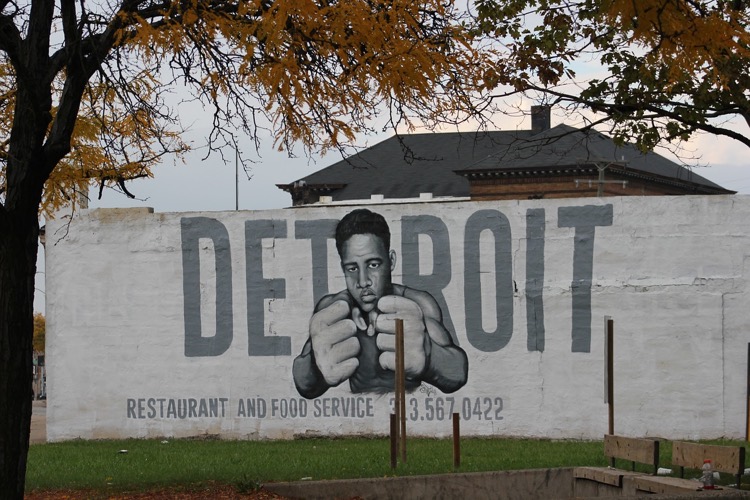 It's nothing fancy.  But Spotify is opening a small satellite office in Detroit metropolitan area.
The Detroit metropolitan area will soon host a tiny Spotify outpost.  Recent reports have indicated that the New York-based company is going to rent office space at 132 N. Old Woodward Ave., which intersects with Maple Road in the Detroit suburb of Birmingham.
The location will house a regional sales office inside a nondescript two-story building — with Panera Bread just below them.
Reportedly, five to seven employees will work within the space for the streaming music company.  An opening date of July 1st has been pegged, so boxes are likely being shipped and opened right now.
+ Spotify Is Paying $2.77 Million a Month In Rent for Its World Trade Center Offices
The arrival is hardly the mega-office that Spotify recently opened in New York.  Ahead of its public offering, Spotify rented more than a dozen floors atop 4 World Trade Center.  That comes at a cost of nearly $3 million a month, with New York City pulling out all the stops to lure the company.
Birmingham is a tiny fraction of that splashiness, but it's a small win for Detroit, nonetheless.
The Forward Commercial Group negotiated the deal to rent the office space.
Emil Cherkasov of the group said the area has a "New York feel for its walkability" when mentioning why the company might want to locate in Birmingham.  A representative for the streaming-music company also suggested that they are expecting to grow beyond this area.
It's unknown exactly why the music company has opened the office in the Birmingham location, but it's believed that it may be a sales office for local advertising.  The news of the brand-new office location comes alongside some other musical green shoots in the Detroit area.  Musician Jack White has opened several Third Man Records stores in the city, and more recently the Third Man Pressing plant.
The Third Man facility has helped to make modern advancements within the vinyl market.  It's an interesting contrast to the newer streaming-music companies: while digital music is all the rage in the new age of music, there are still those who love the classic sound and feel of vinyl.  But the classic vinyl format and streaming are oftentimes dancing together, with fans buying LPs of their most revered artists — while oftentimes streaming those artists at the same time.
---